Purpose
To assist EMRA members in the costs associated with attendance of the ACEP Leadership & Advocacy Conference in the spring of 2023.
Application Process
Letter of intent explaining need and purpose of attendance (no greater than one page), single letter of support, current curriculum vitae, and application form
Eligibility
EMRA Student, Resident, or Fellow member (international members included)
Selection Criteria
1 applicant may be chosen based on financial need and academic pursuit
Award
$750 travel stipend and connection with a mentor during the conference.
Application Deadline
June 3
Award Date
Fall Meeting
Date of Inception
2012
About ACEP's Leadership & Advocacy Conference
ACEP's Leadership and Advocacy Conference gives you the opportunity to hone your leadership skills, stay current on legislative and regulatory issues, and meet with members of Congress to discuss the issues impacting emergency medicine.
Apply Now
Past Recipients
2020
Charles Sanky, MPH
2019
Aakash Shah, MD
Courtney Hutchins, MD
Corey McNeilly
Farah Dadaboy, MD
Lena Carleton
Shelby Hoebee
Shivani Adhyaru, DO
Valerie Pierre, MD
Michael Terwiler, MD
2018
Thomas Fowler, MD
2017
Caitlin Bonney
Hannah Gordon
Jonathan Meadows
2016
Nicole Hodgson, MD
Shehni Nadeem
Vidya Eswaran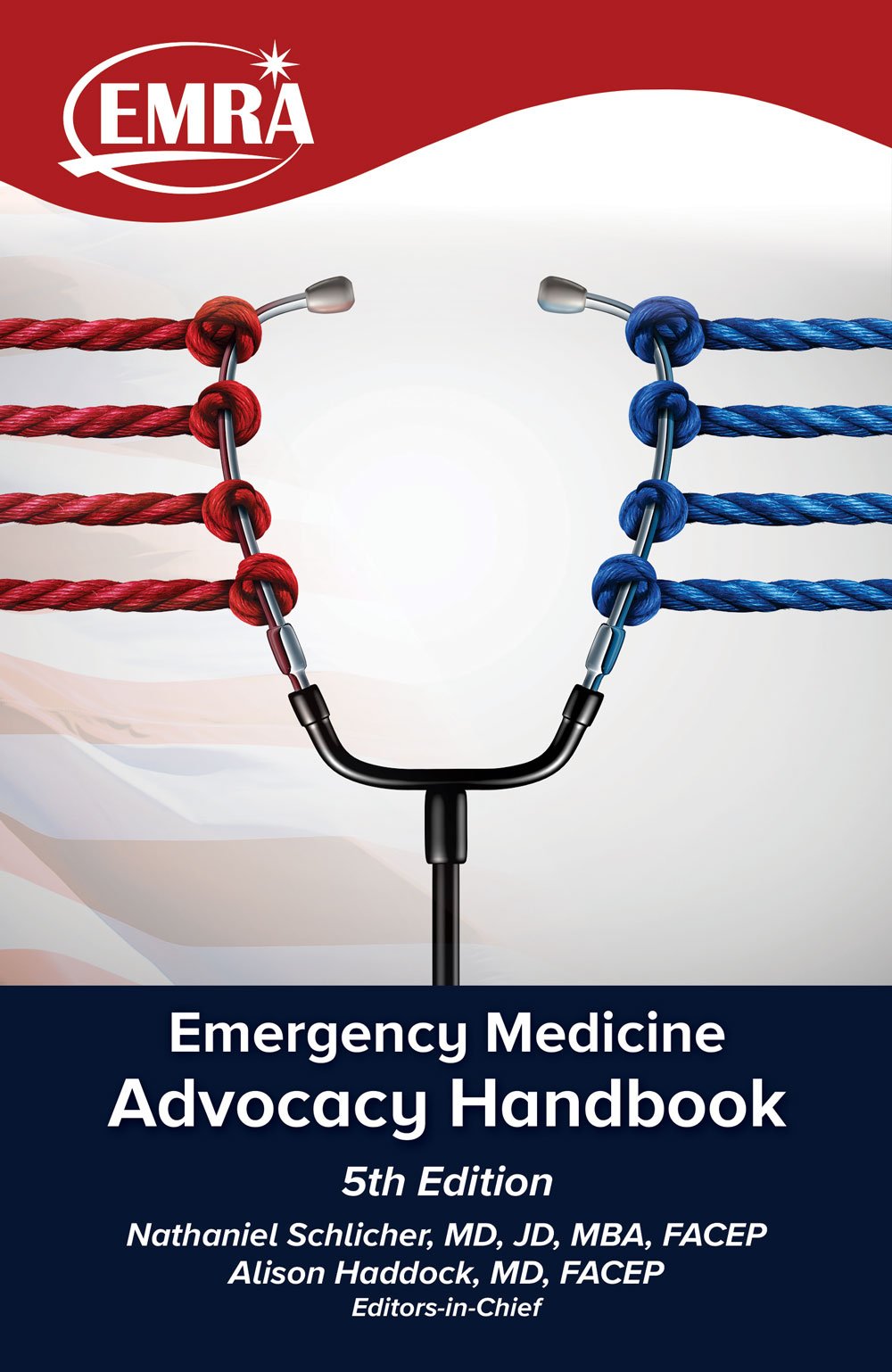 Published: April, 2019
Health policy plays a critical role in the success of every emergency physician. Be an informed, active advocate for yourself and your patients! EMRA's Advocacy Handbook, 5th ed., will give you the knowledge and context you need to discuss the policy issues affecting the way you practice medicine. Produced with the help of an educational grant from US Acute Care Solutions, this book offers a clear path to becoming a savvy advocate.
Available in the ACEP Store
Download Now

pdf 2.53 MB
Read Online Now
Listen Now
Related Content