David Wilson, MD
University of Cincinnati | Cincinnati, OH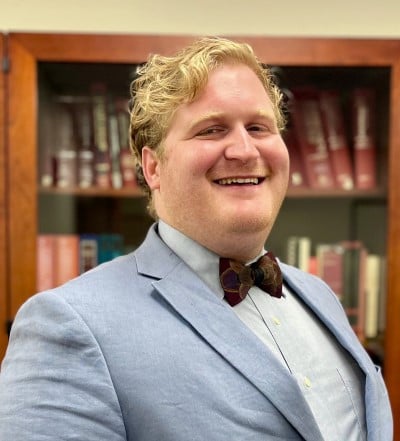 In the past four years, I've taken opportunities from EMRA to grow as a physician and a leader, aligning with EMRA's mission. I am running to be your EMRA President to make Emergency Medicine the best specialty possible by broadening our ability to serve patients.
Emergency physicians, by nature, are adaptable and resourceful. Recent years have transformed the landscape of our practice, placing the future of Emergency Medicine in our hands. I'm committed to helping us navigate this future, providing patients with care options that were previously out of reach.
As EMRA President, my mission would be to expand our scope of practice, enabling us to deliver top-notch patient care. This includes harnessing technological and procedural advances like telehealth and TEE and bolstering support for marginalized patients. These steps are crucial to maintaining the leadership role of board-certified EM physicians inemergency department care, attracting talented medical students to the specialty, and ensuring our beds are available for the next patient.
I have grown tremendously on my journey with EMRA, and I'm asking for your vote to represent you and our specialty. Together, we can continue to advance Emergency Medicine and deliver the best care possible to our patients.
David Wilson CV
Stephanie Berg, MD
Baylor Scott and White | Temple, TX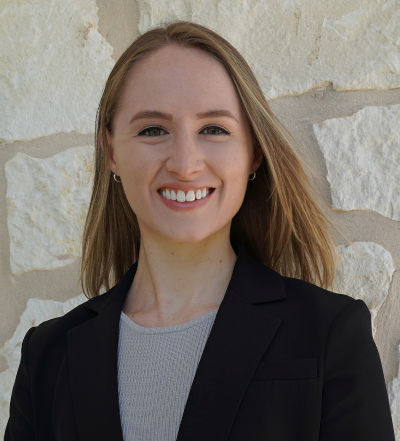 Emergency Medicine is at a pivotal moment in time. We are expected to overcome multiple obstacles including hospital boarding, physician burnout, nursing shortages, and fears of employment scarcity. Our specialty's current state has once again made us pioneers in an ever-changing landscape of uncertainty. We endeavor daily to provide the best patient care in a sustainable practice environment despite these unprecedented challenges.
We are strong advocates for our patients. Now more than ever, we need to find common ground. It is time that we step up as a community to advocate for each emergency physician's future.
EMRA has a unique platform and vision directed toward our success. I aim to expand upon this vision and continue to build on EMRA's prior accomplishments so that when we look back years from now, we will say that we moved mountains for the specialty just like we do for our patients every shift.
EMRA members, you are leading the way to outstanding patient care, exemplary medical education, and a bright future for EM. Using my experience in academic leadership and through partnership with the board, I will support you by being a voice for your needs. Together we will move forward.
Stephanie Berg CV
President Elect
The first year of this three year term is the President-Elect year as described in the table below.
The second year is spent as President, responsible for all interactions with other groups inside and outside EM and the official voice of EMRA. The President also presides over all association meetings except those of the Representative Council and its committees.
The third year is spent as the Immediate Past President (IPP) & Treasurer, providing continuity and historical background to the Board as an advisor and peer mentor to its members. The IPP also serves as: chair of EMRA's Finance and Awards Committees; liaison to the Council Credentials and Tellers Committee; member of the Emergency Medicine Foundation Board of Trustees; Ex Officio member of the Emergency Department Practice Management Association board of directors; member of the ACEP Finance Committee.
Election
Annually
Term
3 years (President Elect, President, Immediate Past President)
Requirements
It is strongly recommended that candidates for President Elect have prior leadership experience within EMRA.
Duties

Essentially functions as the Vice President in EMRA's Executive Council, training for your year as President where you will then function as the Chairman of the Board and the official voice of the organization
Ensure fiduciary integrity and accountability of EMRA's actions
Serve as editor of EMRA's monthly newsletter, What's Up in EM
Oversee EMRA representatives to external organizations
Manage and oversee EMRA Reps to the ACEP Sections
Appoint Medical Student Council members with assistance from the MSC Chair and EMRA's Director of Education
General responsibilities as a voting member of the Board of Directors (misc projects, monthly board meetings, write for EM Resident magazine)
Represent EMRA members at ACEP Council

Travel

Extensive (average 4-7 days per month)
Includes such meetings/conferences as:

Monthly EMRA Board of Directors meeting (virtual attendance)
ACEP Scientific Assembly (Oct)
ACEP Board of Directors' Retreat (Dec)
EMRA Board of Directors' Retreat (Jan)
ACEP Media Training (Dec)
ABEM Site Visit (every 2 years)
CORD Academic Assembly (March/April)
Leadership & Advocacy Conference (May)
SAEM Annual Meeting (May)
ACEP/EMF Corporate Council Meeting (July)
Related Content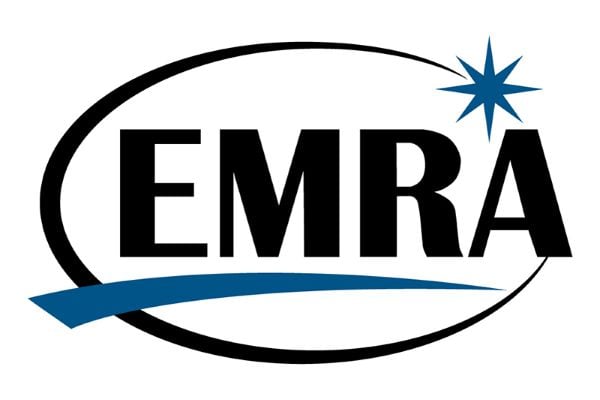 Aug 25, 2017
Your Home
The Emergency Medicine Residents' Association EMRA is the voice of emergency medicine physicians-in-training and the future of our specialty and the largest and oldest independent resident organization in the world. EMRA was founded in 1974 and today has a membership over 18,000 residents, medical students, and alumni.