President-Elect
David Wilson, MD
University of Cincinnati | Cincinnati, OH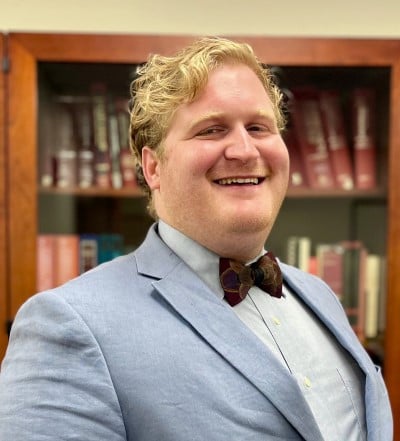 In the past four years, I've taken opportunities from EMRA to grow as a physician and a leader, aligning with EMRA's mission. I am running to be your EMRA President to make Emergency Medicine the best specialty possible by broadening our ability to serve patients.
Emergency physicians, by nature, are adaptable and resourceful. Recent years have transformed the landscape of our practice, placing the future of Emergency Medicine in our hands. I'm committed to helping us navigate this future, providing patients with care options that were previously out of reach.
As EMRA President, my mission would be to expand our scope of practice, enabling us to deliver top-notch patient care. This includes harnessing technological and procedural advances like telehealth and TEE and bolstering support for marginalized patients. These steps are crucial to maintaining the leadership role of board-certified EM physicians inemergency department care, attracting talented medical students to the specialty, and ensuring our beds are available for the next patient.
I have grown tremendously on my journey with EMRA, and I'm asking for your vote to represent you and our specialty. Together, we can continue to advance Emergency Medicine and deliver the best care possible to our patients.
David Wilson CV
Stephanie Berg, MD
Baylor Scott and White | Temple, TX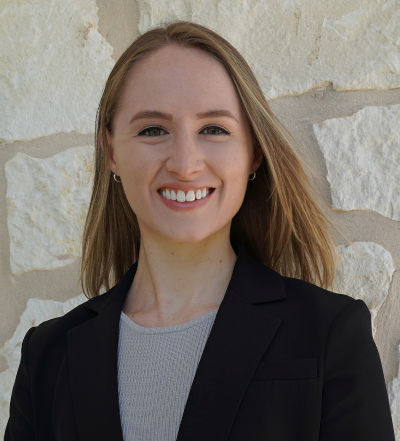 Emergency Medicine is at a pivotal moment in time. We are expected to overcome multiple obstacles including hospital boarding, physician burnout, nursing shortages, and fears of employment scarcity. Our specialty's current state has once again made us pioneers in an ever-changing landscape of uncertainty. We endeavor daily to provide the best patient care in a sustainable practice environment despite these unprecedented challenges.
We are strong advocates for our patients. Now more than ever, we need to find common ground. It is time that we step up as a community to advocate for each emergency physician's future.
EMRA has a unique platform and vision directed toward our success. I aim to expand upon this vision and continue to build on EMRA's prior accomplishments so that when we look back years from now, we will say that we moved mountains for the specialty just like we do for our patients every shift.
EMRA members, you are leading the way to outstanding patient care, exemplary medical education, and a bright future for EM. Using my experience in academic leadership and through partnership with the board, I will support you by being a voice for your needs. Together we will move forward.
Stephanie Berg CV
Vice Speaker
Jacob Altholz, MD
Kirk Kerkorian School of Medicine at University of Las Vegas/Nellis Air Force Base, Mike O'Callaghan Military Medical Center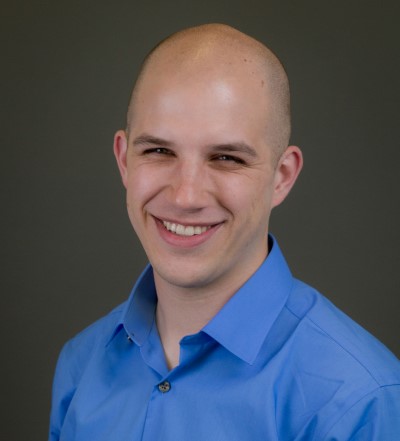 Like many of us, I began my journey into EMRA as a medical student, excited to start my foray into Emergency Medicine in earnest. I reflect on that time fondly, but also am so thankful for all the growth I have undergone in the meantime. Over the past few years, I have had the opportunity to complete and now co-direct the EMRA/ACEP Health Policy Fellowship, represent residents both to ACEP and the AMA, and even meet with Congress on behalf of Emergency Medicine.
These experiences shaped who I am and it is my sincere desire to continue both growing and supporting EMRA through the role of Vice Speaker. The Speaker positions are charged with just what they say: Speaking on behalf of everyone. Hearing your concerns, values, and experiences is vital to the functioning of our organization, one brought together by the common goal of ensuring the best graduate medical education we can achieve. In addition, within the purview as Vice Speaker, I hope to continue leading and teaching our next health policy leaders, both within the fellowship and within the Representative Council. Truly EMRA has given me so much and I only wish to return a small portion.
Jacob Altholz CV
Secretary - Editor
Morgan Sweere, MD
UF Jacksonville | Jacksonville, FL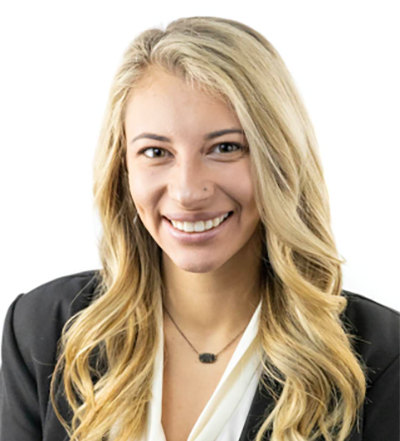 To my EMRA family,
I'm excited to address you and work to earn your vote for Secretary/Editor-in-Chief. I'm a current PGY-2 at UF-Jacksonville with goals to pursue a medical education fellowship and academic medicine.
As a prior editor for SheMD, I've had the opportunity to learn to advocate for and facilitate underrepresented voices to be heard. I am committed to seeking out and amplifying these voices to mold the emergency physicians of tomorrow. I've also worked with TrueLearn question bank as a content editor for 3 years, and I will continue to prioritize the publication of factually correct, clinically significant, meaningful articles that we can carry into our practice.
I've also had the pleasure of writing myself—with prior publications in Doximity, MedForums, White Coat Investor, and SheMD. To me, this isn't simply a position, but something I truly enjoy dedicating time to as a hobby.
Lastly, I promise to bring a lighthearted energy to the position—an energy fueled by my husky-lab mix Lily, Taylor Swift, NASCAR, and Pepsi.
My vision for EM Resident is to cultivate a group of voices that truly represent the culture of our specialty. It would be an honor to serve you in this endeavor.
Morgan Sweere CV
Director of Education
Joe-Ann Moser, MD MS
University of Wisconsin - Madison | Madison, WI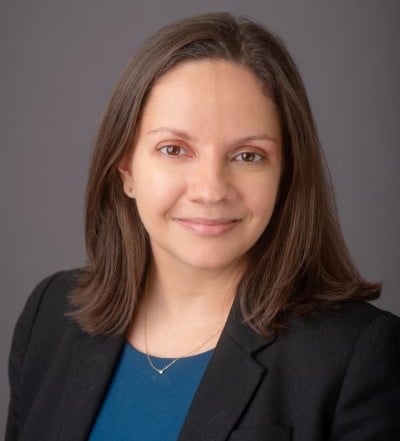 Hello, my name is Joe-Ann Moser. Some of you may know me as the "Carmen San Diego" host of the 2022 Quiz Show. Behind the scenes, I am also the Immediate Past Chair of EMRA's Education Committee. And I hope to serve as your next EMRA Director of Education. Currently, I am the Medical Education Fellow at the University of Wisconsin. As a fellow, I have the time needed to fully commit myself to effectively contributing to the EMRA Board of Directors.
After serving in an EMRA leadership role over the past two years, I have prior experience with the Director of Education's formal responsibilities. This makes me well-prepared to be a knowledgeable and productive member of the board.
Emergency Medicine is a fast-paced specialty where we see patients with a myriad of chief complaints. This is a great environment to work in but can sometimes make it more difficult to learn. If elected, I will do everything in my power to successfully advocate for you and your education on a national level.
I would be honored to serve as your next EMRA Director of Education! Thank you so much for your consideration.
Joe-Ann Moser CV