Upcoming Events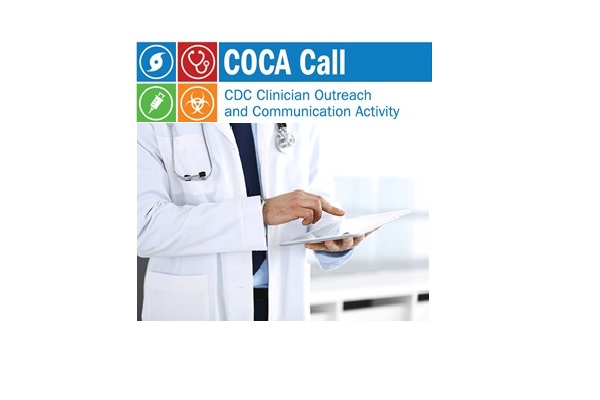 CDC COCA Call: Evaluating and Supporting Patients Presenting with Cognitive Symptoms Following COVID
Date: Thursday, May 5, 2022
During this COCA Call, presenters will discuss post-COVID conditions (PCC), an umbrella term for the wide range of health consequences that are present four or more weeks after infection with SARS-CoV-2, which includes long COVID. Cognitive symptoms, often described by patients as "brain fog", are frequently reported following SARS-CoV-2 infection.
Join Call
Resources and Information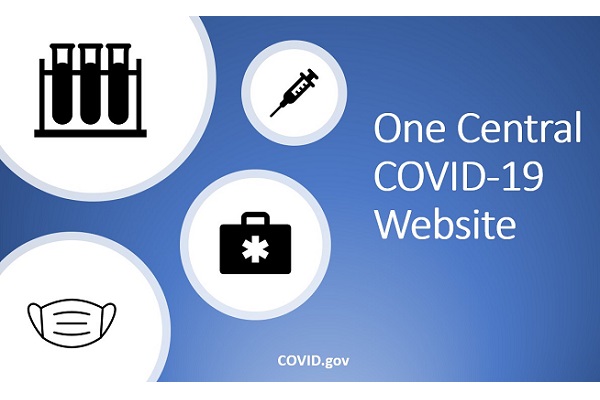 One Central COVID Website
Find information on vaccines, masks, tests, treatments and disease spread in your community.
Learn More
COVID-19 in U.S. Emergency Departments - Data Visualizations
See visualizations of U.S. emergency department (ED) data across three categories: total visits, COVID-like illness visits, and influenza-like illness visits. The data are available at both national and Health and Human Services (HHS) regional resolutions & across several timescales (e.g., 7-day, 30-day, 90-day). Data are obtained from the U.S. Centers for Disease Control and Prevention through the National Syndromic Surveillance Program (01/01/2019-03/29/2022).
See More
Medical Student COVID Action Network
Looking for ways to engage with the community and volunteer your time? Visit MSCAN, a united alliance for medical students across the United States to play a role in fighting COVID-19.
Learn More about MSCAN
Playing through the Pain: An Important COVID-19 Update
March 15, 2020
As the house of medicine bands together to tackle COVID-19 from the frontlines, we have been informed that one of our #EMRAfamily is battling this virus as a patient. We send our strongest support and well wishes for a speedy, smooth recovery - and we ask that you please keep your health in mind, even amid the unprecedented challenges ahead.
Learn More
ABEM Messages Regarding COVID-19
March 19, 2020
ABEM has released new temporary policy change regarding board eligibility and training weeks during this uncertain time.
Learn More
ACGME Resident/Fellow Education and Training Considerations related to Coronavirus (COVID-19)
March 11, 2020
The ACGME has released guidance on COVID-19 associated with work hour requirements, resident/fellow rotations, time away from programs, and general guidance.
Learn More