Technology, Telehealth & Informatics Leaders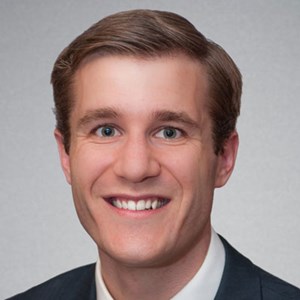 Chair
Michael Dorritie, DO
John H. Stroger Jr. Hospital of Cook County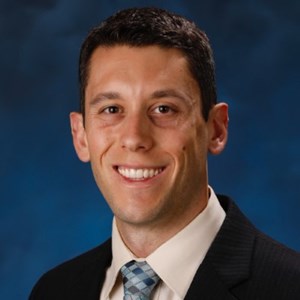 Chair-Elect
Nicolas Kahl, MD
UC San Diego Health
Assistant Vice Chair
Anthony Bai, MD
University of Wisconsin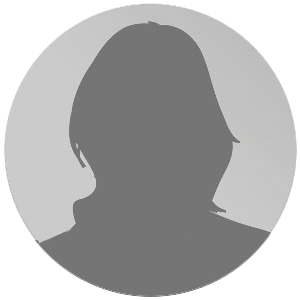 Assistant Vice Chair
Ahra Cho, MD MBA
Icahn School of Medicine at Mount Sinai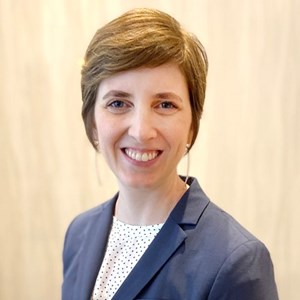 Vice Speaker of the Council
Amanda Irish, MD, MPH
University of Connecticut
Integrated Residency in Emergency Medicine
Contact Amanda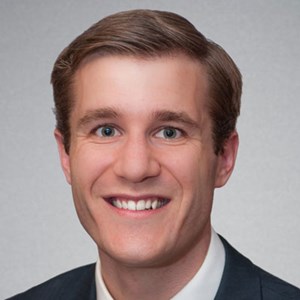 Chair
Michael Dorritie, DO
John H. Stroger Jr. Hospital of Cook County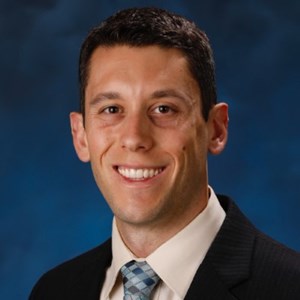 Chair-Elect
Nicolas Kahl, MD
UC San Diego Health
Assistant Vice Chair
Anthony Bai, MD
University of Wisconsin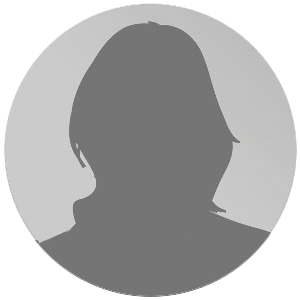 Assistant Vice Chair
Ahra Cho, MD MBA
Icahn School of Medicine at Mount Sinai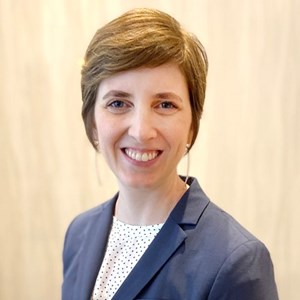 Vice Speaker of the Council
Amanda Irish, MD, MPH
University of Connecticut
Integrated Residency in Emergency Medicine
Contact Amanda
Joining EMRA Committees is easy and FREE.
Just log into your EMRA account and select which one(s) you wish to join.
Once you join, you will receive an invitation to be part of the EMRA Committee Basecamp, which helps facilitate communication and collaboration.
NLM Biomedical Informatics Research Training Programs
The U.S. National Library of Medicine currently recognizes 16 biomedical informatics training programs. These programs offer graduate education and postdoctoral research experiences in a wide range of areas including: health care informatics, translational bioinformatics, clinical research informatics, and public health informatics.
Learn More
Medical Informatics Organizations
American Medical Informatics Association
AMIA
Previous Events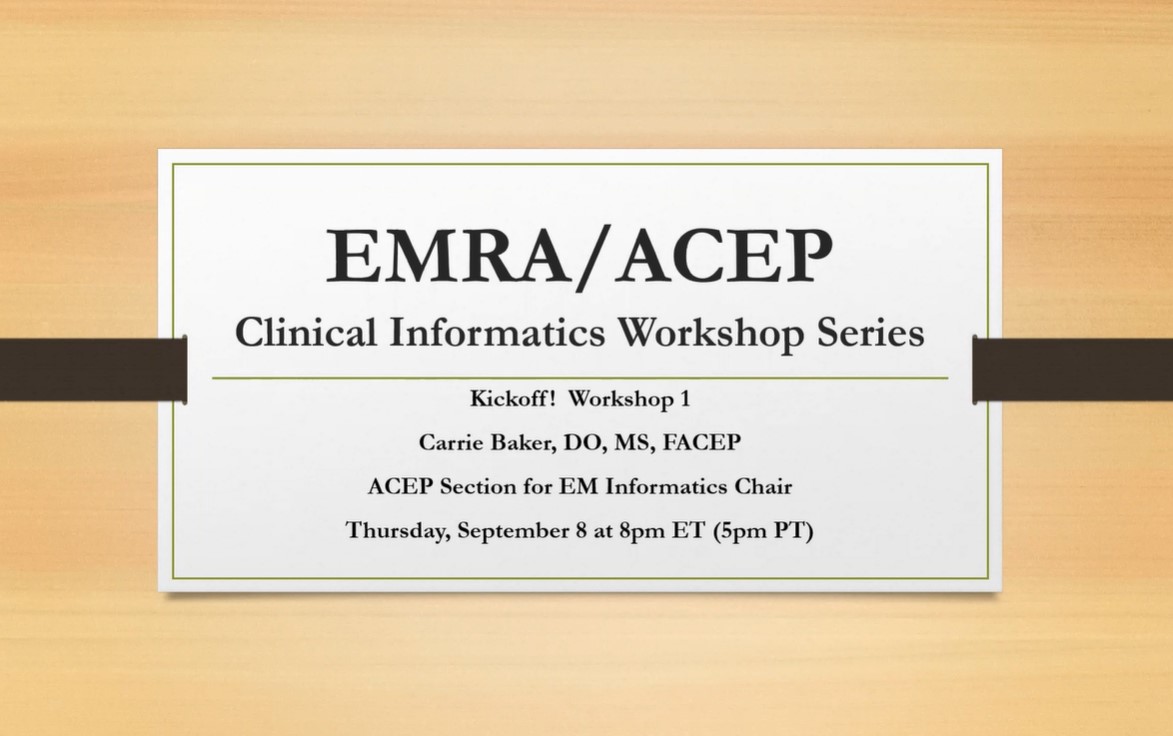 EMRA/ACEP Clinical Informatics Curriculum Series: Session #1
Speakers:
Carrie Baker, DO, MS, FACEP
ACEP Section for EM Informatics Chair
Watch Now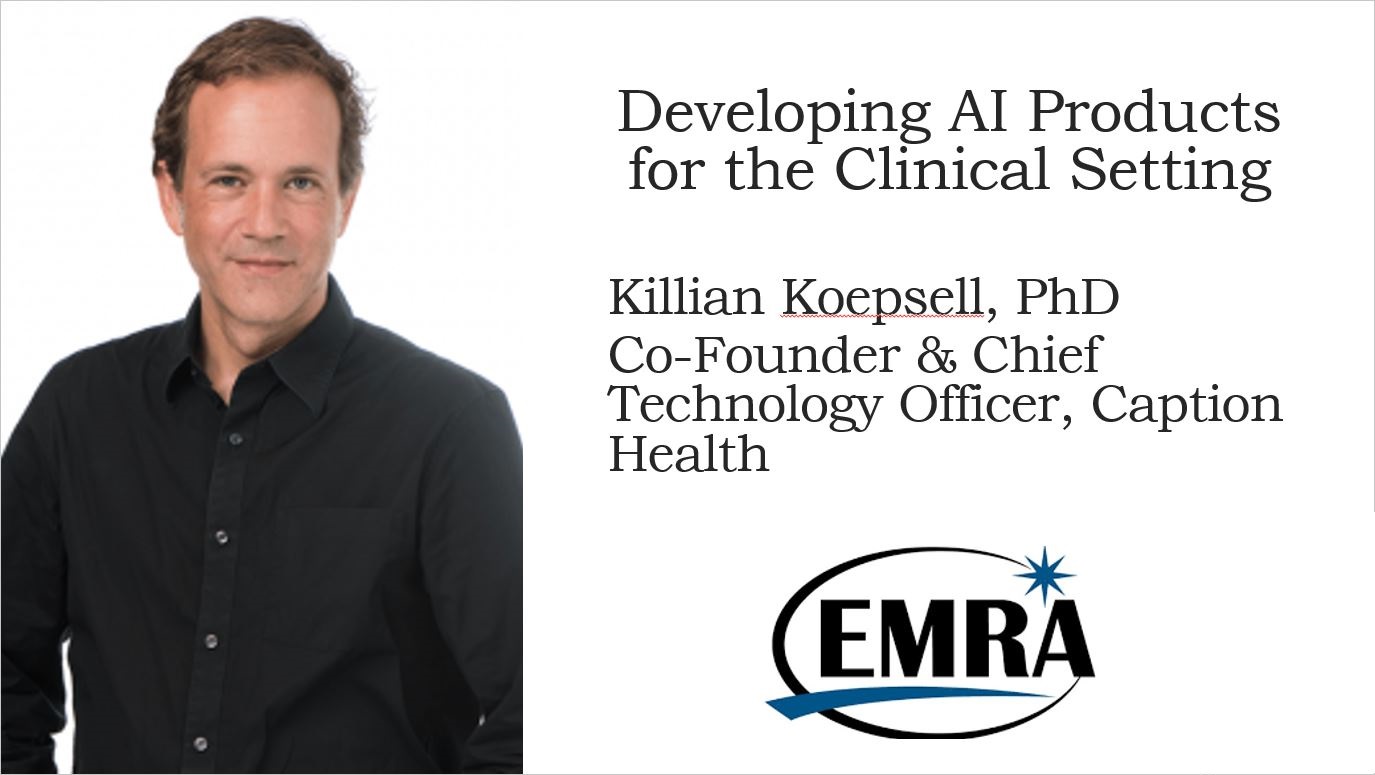 Caption Health: AI in the Clinical Setting
Kilian Koepsell, PhD, co-founder and Chief Technology Officer of Caption Health, discusses their current technologies and future growth opportunities, focusing the conversation on how they decide to develop clinical products, how physicians are involved as key stakeholders in those decisions, and how they attempt to market a given product to physicians.
Watch Now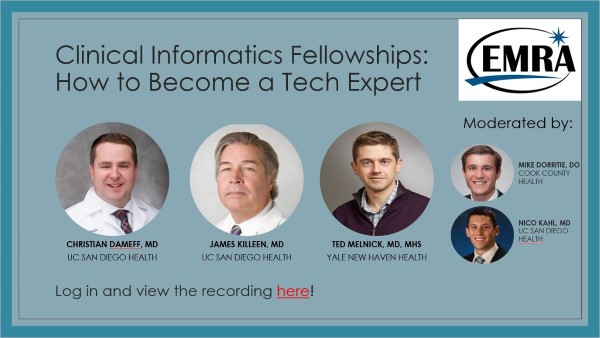 Clinical Informatics Fellowship Director Panel
Clinical Informatics fellowship director panel with Drs. Christian Dameff, James Killeen, and Ted Melnick! Learn more about what programs are seeking in candidates, how to build a competitive fellowship application, and what types of exciting initiatives programs are launching as medicine and technology increasingly intersect.
Watch Now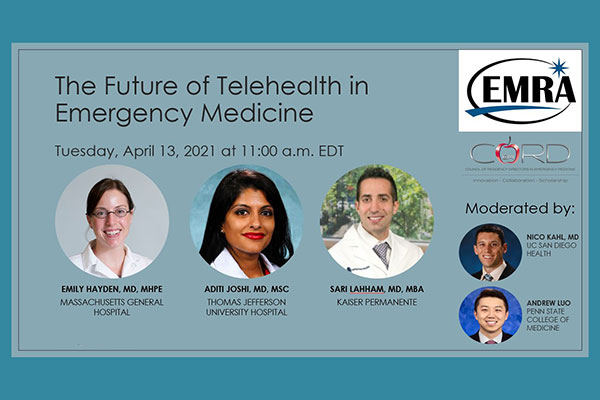 The Future of Telehealth in Emergency Medicine
April 2021
EMRA's Informatics and Administration & Operations Committees held a panel discussion with Emily Hayden, MD, MHPE; Aditi Joshi, MD, MSc, FACEP; and Sari Lahham, MD, MBA, who will discuss the role of telehealth in Emergency Medicine. From current best practices to rapid deployment brought about by COVID-19, to future opportunities for expanded utilization, the conversation will be full of exciting ideas in this quickly growing field!
Watch Now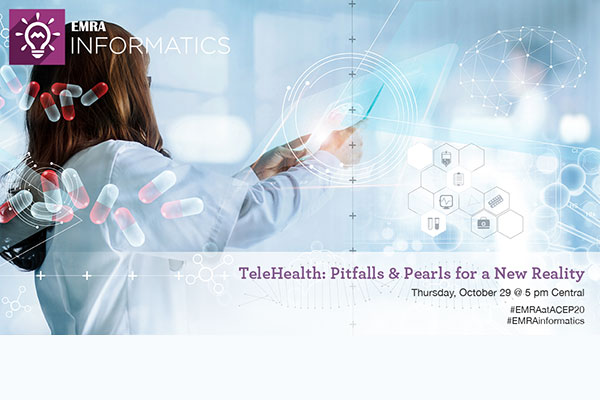 TeleHealth: Pitfalls and Pearls for a New Reality, presented by the EMRA Informatics Committee
Join EMRA's Informatics Committee to learn about EM advances in Telehealth.
Watch Now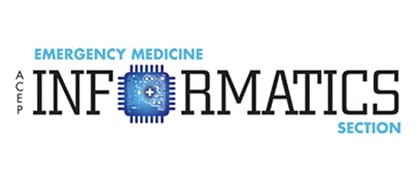 As a resident, you get joint memberships in both EMRA and ACEP - so make sure you're aware and informed of what the ACEP Informatics Section is doing!
When you set up your EMRA/ACEP membership, you get (2) section memberships for free - one to the ACEP Young Physician Section, and one of your choice. Why not make that choice Informatics?
Additional ACEP section fees are half off - only $20
Learn More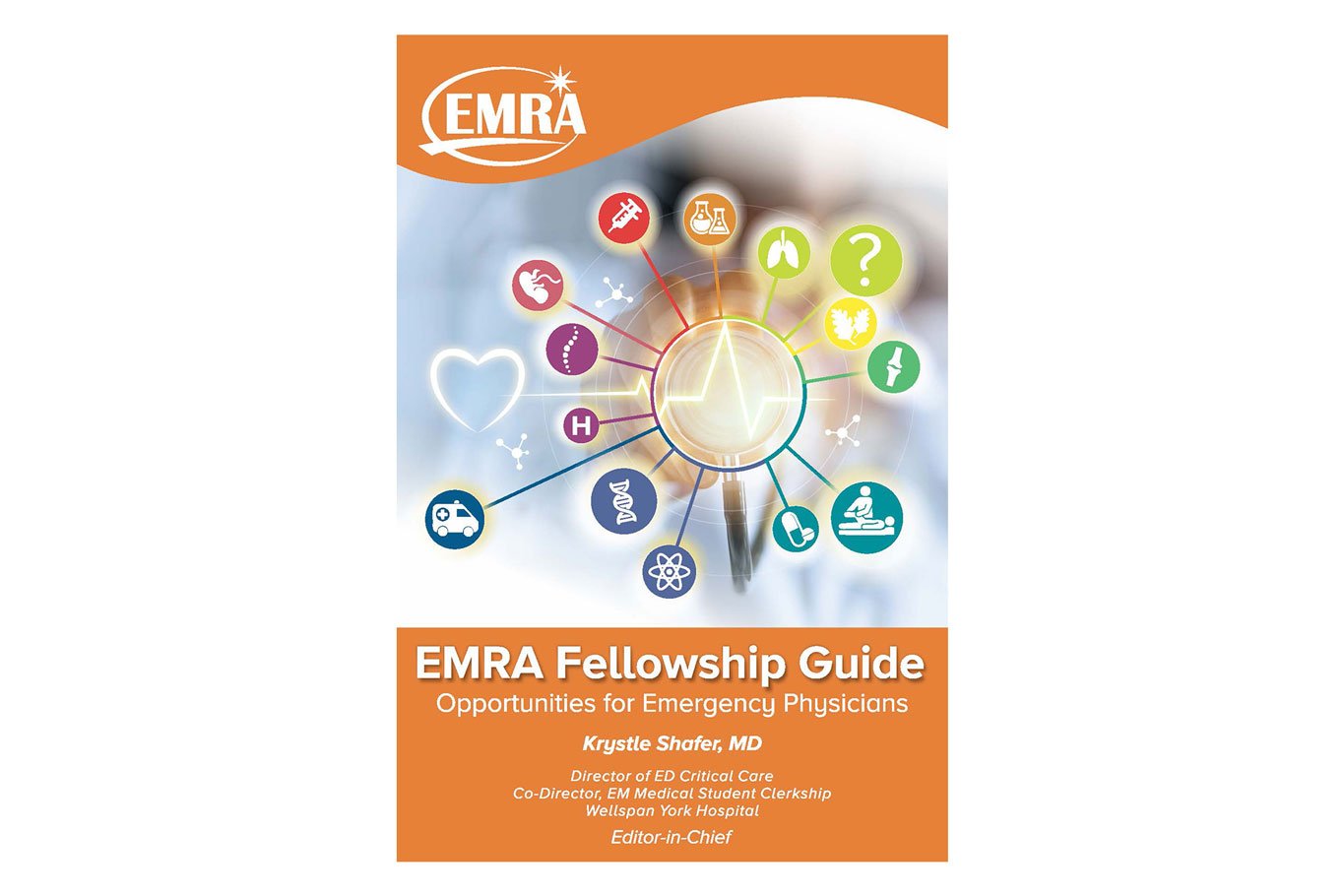 EMRA Fellowship Guide
Chapter 12 Informatics Fellowship
The Accrediting Council for Graduate Medical Education (ACGME) defines this fellowship as "the subspecialty of all medical specialties that transforms health care by analyzing, designing, implementing, and evaluating information and communication systems to improve patient care, enhance access to care, advance individual and population health outcomes, and strengthen the clinicianpatient relationship."
Go to Chapter 12
Additional External Informatics Articles