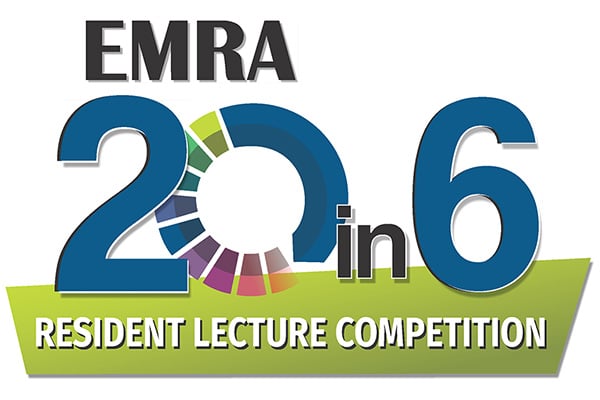 The next 20 in 6 Resident Lecture competition takes place at ACEP22 in San Francisco, CA. Watch for details as they unfold here!
WHEN : Monday, October 3, 2022, 9am - 11am PT
WHERE : San Francisco, CA in conjunction with ACEP22
DEADLINE: Sunday, July 17, 2022
Eligibility
Must be a resident at the time of the live competition (4th year medical students may apply; graduating seniors are not eligible)
Must be an active EMRA member
You may apply if you were not selected as a speaker in previous years' competitions. Feel free to resubmit your previous topic or submit a new one
Sorry, if you were a speaker at last year's event, you are not eligible to compete this year.
EMRA is unable to assist contestants with expenses to this competition.
Proposal Submission
Online submission form that includes a written summary of the proposed topic (less than 500 words)
You may submit as many applications as you'd like
Photo release waiver can be submitted with your first application only; no need to submit copies with each subsequent application.
EMRA's Education Committee members review and score applications. Fifteen competitors will be elected to present at ACEP22.
This Event is Sponsored by