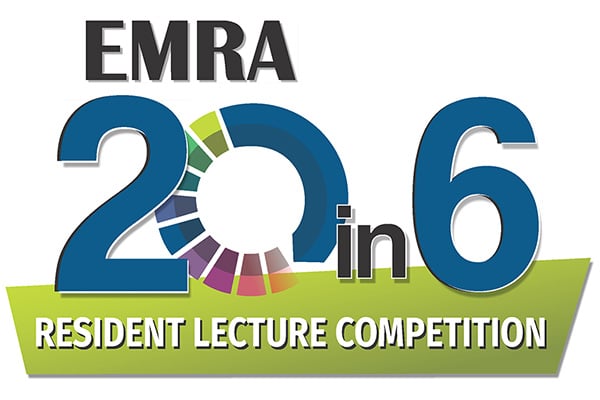 The next 20 in 6 Resident Lecture competition takes place at ACEP23 in Philadelphia, PA. Watch for details as they unfold here!
WHEN : Tuesday, October 10, 2023, 5pm - 7pm ET
WHERE : Philadelphia, PA in conjunction with ACEP23
See Participants
Eligibility
Must be a resident at the time of the live competition (4th year medical students may apply; graduating seniors are not eligible)
Must be an active EMRA member
You may apply if you were not selected as a speaker in previous years' competitions. Feel free to resubmit your previous topic or submit a new one
Sorry, if you were a speaker at last year's event, you are not eligible to compete this year.
EMRA is unable to assist contestants with expenses to this competition.
Proposal Submission
Online submission form that includes a written summary of the proposed topic (less than 500 words)
You may submit as many applications as you'd like
Photo release waiver can be submitted with your first application only; no need to submit copies with each subsequent application.
EMRA's Education Committee members review and score applications. Competitors will then be selected to present at ACEP23.
This Event is Sponsored by

Related Content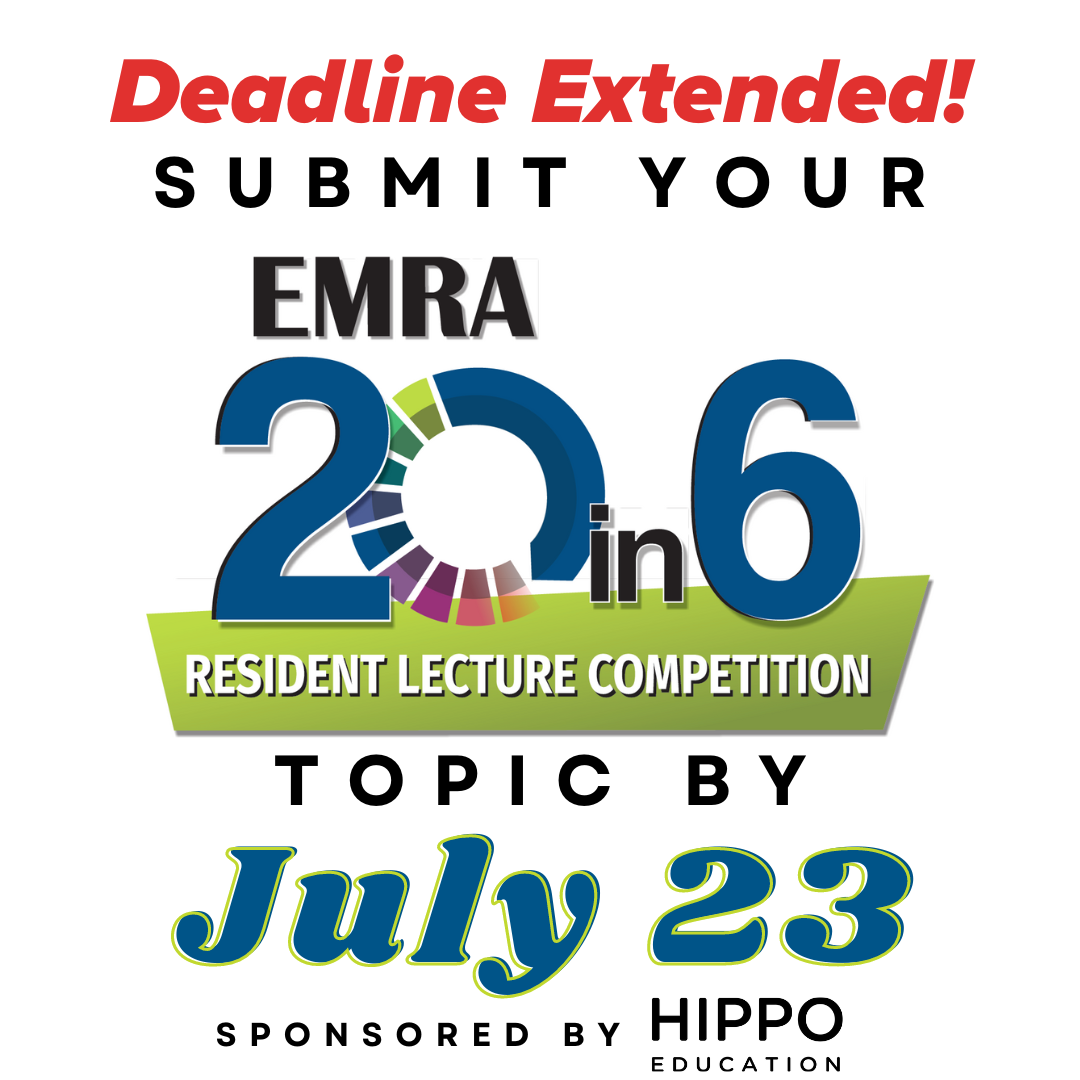 May 10, 2023
Resident Lecture Contest - 20 in 6 at ACEP23
The EMRA 20 in 6 Resident Lecture Competition will be held in-person at ACEP Scientific Assembly on Tuesday, Oct. 10. We seek out the best resident speakers in the country, and each year they compete for the title "Best Resident Lecturer." Residents are given up to 6 minutes and exactly 20 slides to lecture on any topic that is relevant to emergency medicine. It's designed to be a fast-paced, intellectually stimulating event in a fun, EMRA-style atmosphere. Submit a topic by July 23.