Case-Con 2019 - Winners
A huge success! Thank you to the 30 participants. This year we expanded to include 2 groups of competitors of medical students residents that came out to present this year at our second annual case study presentation contest. Congratulations to our 2019 winners, who we hope to feature in an upcoming edition of EM Resident.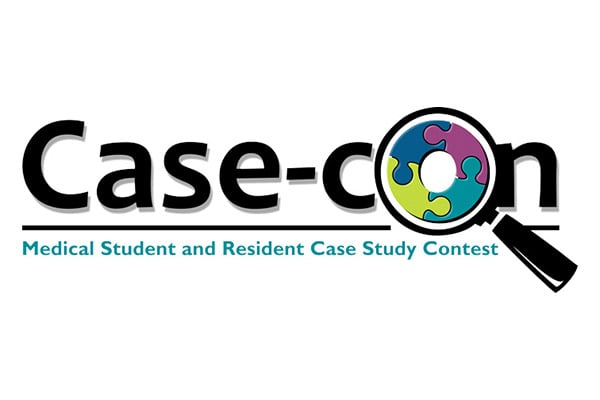 New for 2019
This year we have expanded Case-Con to include Residents. There will be 15 Medical Students and 15 Residents to display and compete this year.
What is Case-Con?
Case-Con is a poster presentation contest of interesting/notable emergency medicine cases. Presentations will include a 5-minute presentation followed by 2 minutes of group discussion. Presentations will be judged by a panel of EM residents and faculty. Three winners will be selected and awarded cash prizes!
Guide for Presenters
Authors are asked to submit a word document (3000 character limit) with a description of their proposed case presentation.
Subtitles to include:

Introduction
Case Description
Discussion (with notable learning points)
Conclusion

Authors selected for case presentation will then submit a .pdf version of their case presentation poster.
Presentations will be judged based on the Case-Con Rubric.
Topics of Interest
Uncommon presentations of common illnesses
Interesting (de-identified) clinical pictures
Any case that you think has an interesting teaching point
Novel treatments / techniques
Awards
First place: $250
Second place: $150
Third place: $100