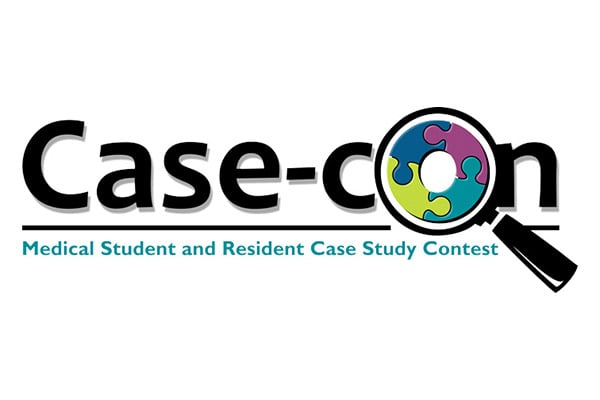 See Zebras at Case-Con at ACEP19
You know that puzzling case that has intrigued you since you started medical school? How about tackling a little research and presenting it at Case-Con! Students and residents come together to present interesting emergency medicine cases.
Where: ACEP19 Scientific Assembly - Denver, CO
When: Sunday, October 27, 2019: 12:30p - 5:30p
See Last Years Winners and Abstracts
New for 2019
This year we have expanded Case-Con to include Residents. There will be 15 Medical Students and 15 Residents to display and compete this year.
Note: Previously published posters or abstracts are not eligible for Case-Con.
Important Dates
Deadline for Abstract submission: July 31, 2019
Selection process: Aug 1, 2019 - August 23, 2019 (updated due to volume of submissions)
Notification of abstract selection: August 28, 2019 (updated)
Deadline for poster draft: October 1, 2019
What is Case-Con?
Case-Con is a poster presentation contest of interesting/notable emergency medicine cases. Presentations will include a 5-minute presentation followed by 2 minutes of group discussion. Presentations will be judged by a panel of EM residents and faculty. Three winners will be selected and awarded cash prizes!
Guide for Presenters
Authors are asked to submit a word document (3000 character limit) with a description of their proposed case presentation.
Subtitles to include:

Introduction
Case Description
Discussion (with notable learning points)
Conclusion

Authors selected for case presentation will then submit a .pdf version of their case presentation poster.
Presentations will be judged based on the Case-Con Rubric.
Topics of Interest
Uncommon presentations of common illnesses
Interesting (de-identified) clinical pictures
Any case that you think has an interesting teaching point
Novel treatments / techniques
Important Dates
Deadline for Abstract submission: July 31, 2019
Selection process: Aug 1, 2019 - August 23, 2019 (updated due to volume of submissions)
Notification of abstract selection: August 28, 2019 (updated)
Deadline for poster draft: October 1, 2019
Awards
First place: $250
Second place: $150
Third place: $100