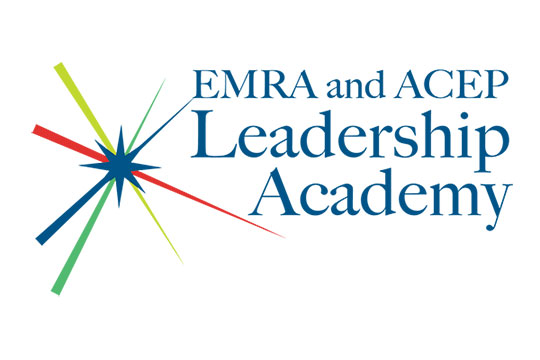 What is the EMRA Leadership Academy?
A one-year progressive self development experience:
Twelve monthly online sessions (a one-hour call per month), each focused on a different leadership skill. Faculty will include both physicians and non-medical thought leaders.
Unique, in-person team building events at the CORD and ACEP conferences.
A self-driven capstone project designed to showcase and promote a local or national personal area of interest
Leadership Academy Capstone Project
Participants will be required to complete a capstone project prior to graduation of the Academy to
provide additional experience in project development and implementation. This can be a project
within your EMRA Committee, a local or national publication of scholarly or research projects, local QI projects, or other educational or leadership endeavors.
Do you want to do a write up regarding the current state of health policy? Go for it!
Have an interesting idea for a potential ultrasound event? Make it happen!
The goal is to help you build a depth of knowledge in your area of interest through positive guidance and collaboration with others in the Leadership Academy community. We hope you discover or refine your personal interests in Emergency Medicine while giving you the tools and encouragement to help develop your personal professional portfolio.