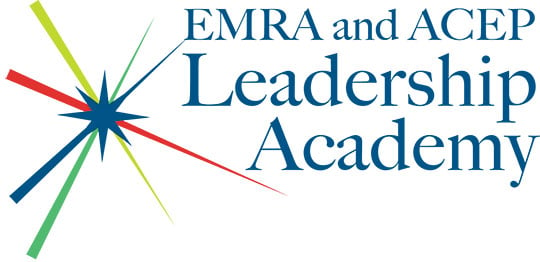 The EMRA and ACEP Leadership Academy is a leadership/professional development program and virtual community for emerging leaders in emergency medicine.
Applications for the Leadership Academy open at the end of the year. So keep an eye out for applications for the Class of 2022. This group will virtually gather at the CORD Academic Assembly to kick-off their curriculum.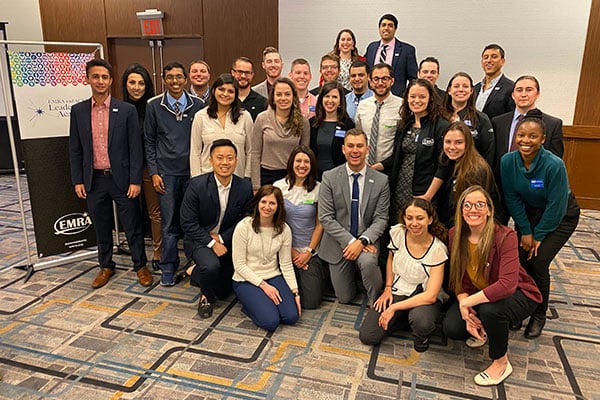 What is the EMRA and ACEP Leadership Academy?
A one-year progressive self-development experience that includes:
Ten monthly interactive online sessions, each focused on a different leadership skill. Faculty will include both physicians and non-medical thought leaders.
Two in-person events hosted at ACEP and CORD to promote team-building activities and develop communication skills.
Opportunity for growth, reflection, and personal improvement while interacting and meeting with national and international leaders and thinkers.
Access to the official EMRA Leadership Academy online community focusing on discussion about the different topics, idea sharing, project brainstorming, and national collaboration
Unique, in-person team building events at the CORD and ACEP conferences.
Completion of a capstone project utilizing your newly-honed skills.
Registration and Information
Apply Now
Important Dates:
Class of 2022 Applications Close : December 31, 2020
Selections : January 10, 2021
Notifications : Week of January 13, 2021
CORD AA 2021 / Virtual
(Class of 2020 Graduation / Class of 2021 Kickoff)
April 12 - 15, 2021 (Specific date TBD)
ACEP21 / Boston
October 25 - 28, 2021 (Virtual Bonus Session)
Graduation Requirements
Maintenance of EMRA membership
Attendance at 75% of Leadership Academy virtual and in-person sessions
Completion of a capstone project
Questions?
Contact:
Cathey Wise at 469.499.0150 or at cwise@emra.org