The EMRA Leadership Academy is a leadership/professional development program and virtual community for emerging leaders in EM.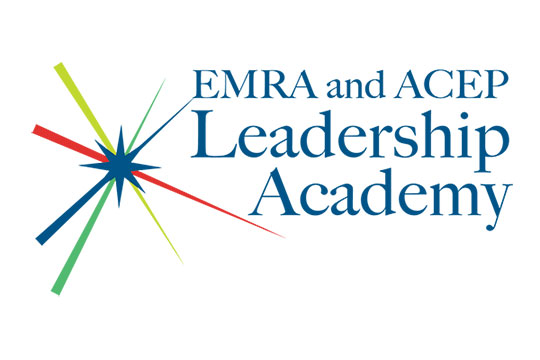 What is the EMRA Leadership Academy?
A one-year progressive self development experience:
Twelve monthly interactive online sessions (a one-hour call per month), each focused on a different leadership skill. Faculty will include both physicians and non-medical thought leaders.
Access to the official EMRA Leadership Academy online community focusing on discussion about the different topics, idea sharing, project brainstorming, and national collaboration
Unique, in-person team building events at the CORD and ACEP conferences.
Opportunity for growth, reflection, and personal improvement while interacting and meeting with national and international emergency medicine leaders and thinkers.
Love to Mentor? Attending the CORD Academic Assembly? EMRA has an opportunity for you!
Would you like to mentor an EMRA Leadership Academy participant at the CORD Academic Assembly?

We will be kicking off the year with a live event on mentorship for our participants at CORD in Seattle on Saturday, March 30, 2019. Afterwards, we would like to provide the participants with a list of rockstar mentors (you!), segmented by niche or area of interest, for the participants to reach out to and grab coffee with in-person at CORD.
If (1) you're excited about mentoring and (2) you'll be at CORD on Saturday, Sunday, or Monday (March 30-31 & April 1st), please fill out this short form so we can add you to the list of mentors!