Registration
There is a nominal fee for resident members to attend the Leadership & Advocacy Conference. Paying for travel to Washington, DC, lodging, and related expenses can be difficult for the average cash-strapped EM resident. Many residency programs and ACEP chapters have funding that may be available to residents interested in attending.
About the Conference
At the ACEP Leadership & Advocacy Conference, you will have the opportunity to learn advocacy skills, be exposed to the latest issues facing emergency medicine, and receive updates directly from members of Congress. Additionally, there will be a section focused solely on issues facing residents. You must be involved to help delineate these policy issues unique to residents. You will have the chance to walk across the mall and take an active part in forming healthcare policy. Bring your excitement to learn and your desire to advocate for the rights of patients, residents, and emergency medicine.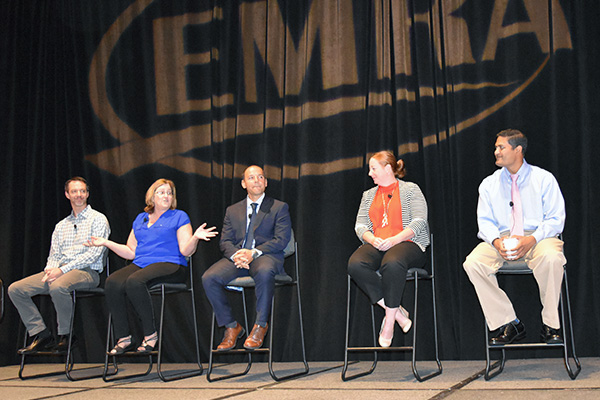 EMRA Spring Medical Student Forum
Medical students – you asked and we listened! EMRA now offers a Spring Medical Student Forum (in addition to the EMRA Fall Medical Student Forum held in conjunction with the ACEP Scientific Assembly). In 2019, the Forum will be held before the ACEP Leadership and Advocacy Conference. So consider staying to connect with EM leaders and learn how policy can shape your training and practice.
FREE to EMRA Medical Student Members! Only 200 spots available.
EMRA and ACEP Young Physician Section - Health Policy Primer
Grand Hyatt - Washington
1000 H St NW
Washington, DC
(202) 582-1234
Sunday, May 5
10:30a - Noon
Franklin Square
EMRA Health Policy Committee Meeting & Lunch
12:30p - 4p
Independence Ballroom
EMRA / Young Physician Section Residencts and First Times Track
Health Policy Primer
12:30p
Welcome
12:50p
Keynote: Turn Words Into Action - Steve Stack, MD, MBA, FACEP
1:30p
Health Policy Hot Topics - Dr. Angela Cai and Dr. Puneet Gupta
2:00p
Break : Transition to Drop The Mic Lecturers
2:10p

Cleavon MD Rap

2:15p

Drop The Mic: Advocacy
Dr. Jessica Best

2:20p
The Road to Coverage (An introduction to the core components of the ACA)
Courtney Hutchins, MD, MPH
University of Chicago
2:28p
Opioid Epidemic: Where are we now, and what can we do
Charlene Gaw MPH 2019
MD Candidate, Class of 2020 2020
Harvard T.H. Chan School of Public Health
Mayo Clinic Alix School of Medicine
2:36p

Battle of the Prudent Layperson vs the Imprudent Payer: How Patients Are Made To Figure Out If They Have An Emergency
Sarah Lopez, MD, MBA
Patient Safety Officer
Harbor-UCLA Medical Center
Assistant Clinical Professor of Emergency Medicine

2:44p

Balanced Billing and Baseball: What American Health Care Can Learn from the American Pastime
Jordan M. Warchol, MD, MPH
University of Nebraska Medical Center

2:52p

The Road to Universal Health Care
Cedric Dark, MD, MPH
Baylor College of Medicine

3:00p
Cleavon MD Rap Video
3:05p
Disrupters in Emergency Medicine

Nathan Schlicher, MD, JD, MBA, FACEP (Moderator)
Panelists:
Carrie de Moor, MD, FACEP
- CEO, Code 3 Emergency Partners
Christopher Barsotti. MD, FACEP
- CEO, American Foundation for Firearm Injury Reduction in Medicine (AFFIRM)
- Berkshire Medical Center, Pittsfield MA
Arlene Chung, MD, MACM
- Maimonides Medical Center
3:50p

Steps to Success: A Roadmap To Getting Involved and Making a Difference
Presenter
Jon Mark Hirshon, MD, PhD, MPH, FACEP

4p
Closing Remarks
5p
Resident and Young Physician Reception
Real Stories on How Health Policy Impacts Our Patients
The future of Emergency Medicine is bright, as our residents engage in making their patients' lives better. Check out their health care advocacy stories below.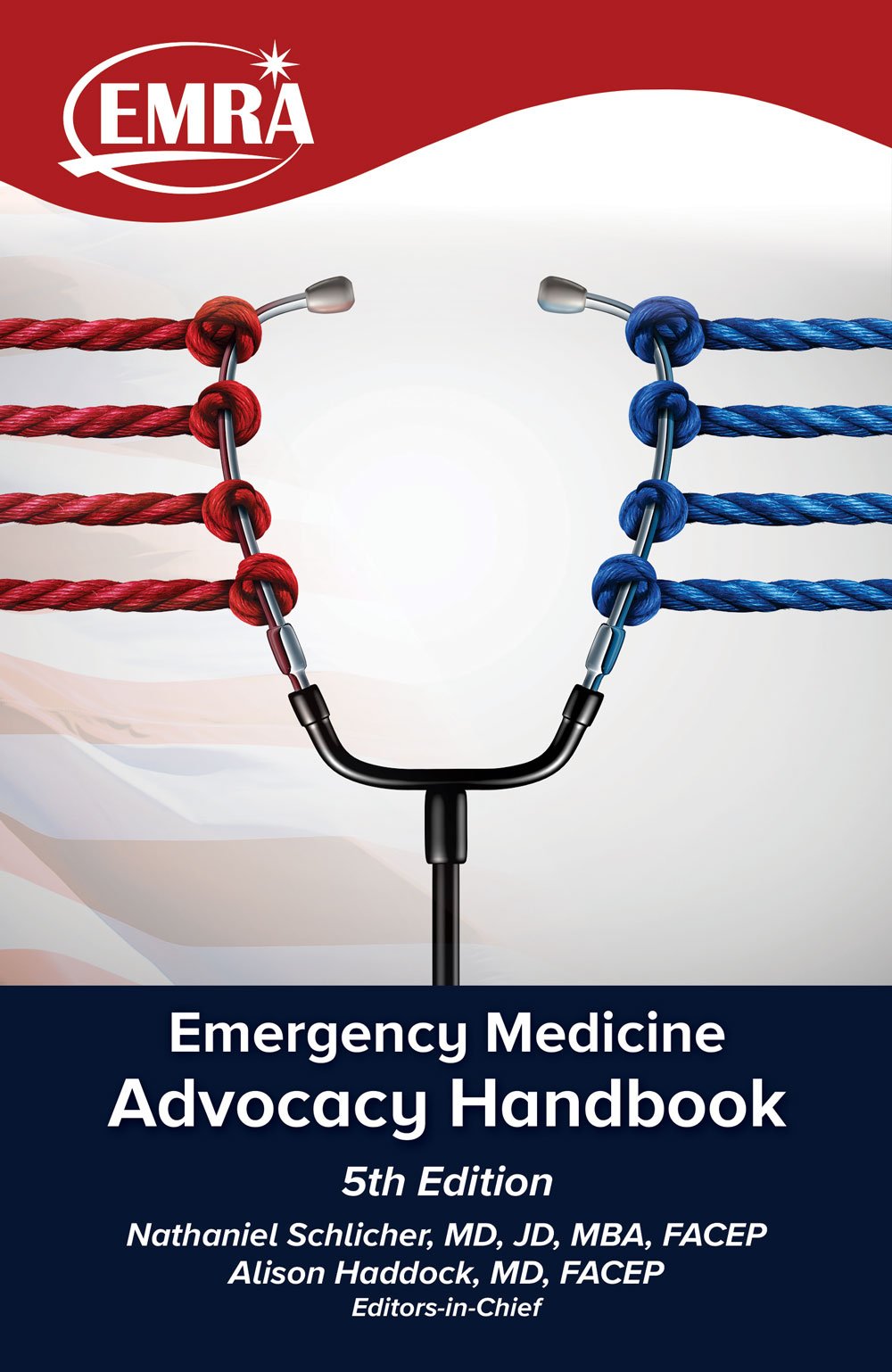 Published: April, 2019
Health policy plays a critical role in the success of every emergency physician. Be an informed, active advocate for yourself and your patients! EMRA's Advocacy Handbook, 5th ed., will give you the knowledge and context you need to discuss the policy issues affecting the way you practice medicine. Produced with the help of an educational grant from US Acute Care Solutions, this book offers a clear path to becoming a savvy advocate.
Coming soon on Amazon and the ACEP Bookstore!
Download Now

pdf 2.53 MB
Read Online Now
Listen Now