Announcement
The ACEP Board of Directors and ACEP staff have been closely monitoring the COVID-19 pandemic and the dominoes falling across the world. Knowing how urgently our emergency medicine community is needed to combat this crisis, we have made the very difficult decision to cancel our upcoming spring meetings. This includes the Spring 2020 Leadership and Advocacy Conference in DC.
Conference Status and Programming
ACEP has made the decision to cancel the Spring 2020 Leadership and Advocacy Confernce.
Stay tuned to your email and EMRA website for updates.
About the Conference
At the ACEP Leadership & Advocacy Conference, you will have the opportunity to learn advocacy skills, be exposed to the latest issues facing emergency medicine, and receive updates directly from members of Congress. Additionally, there will be a section focused solely on issues facing residents. You must be involved to help delineate these policy issues unique to residents. You will have the chance to walk across the mall and take an active part in forming healthcare policy. Bring your excitement to learn and your desire to advocate for the rights of patients, residents, and emergency medicine.
Real Stories on How Health Policy Impacts Our Patients
The future of Emergency Medicine is bright, as our residents engage in making their patients' lives better. Check out their health care advocacy stories below.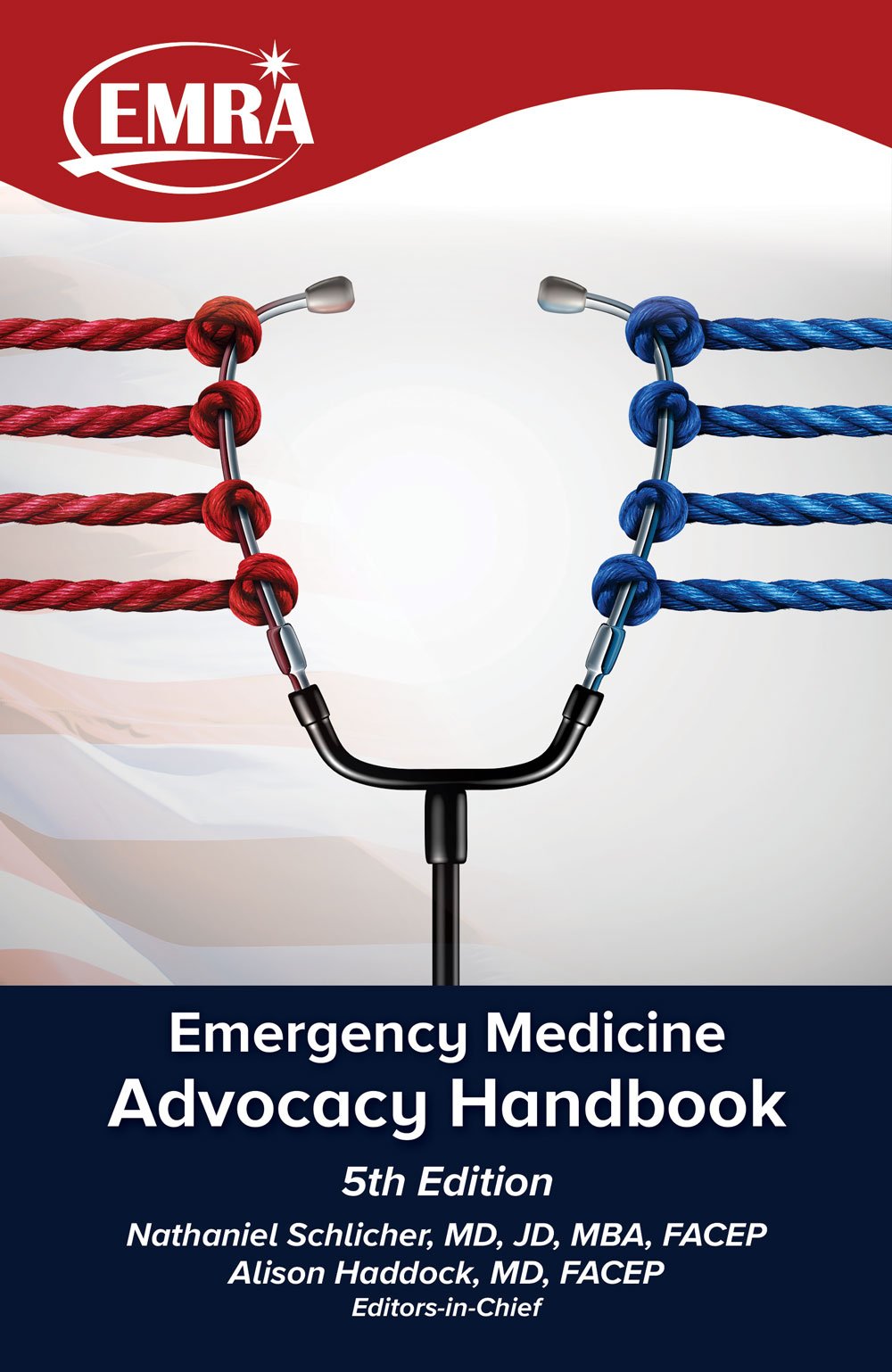 Published: April, 2019
Health policy plays a critical role in the success of every emergency physician. Be an informed, active advocate for yourself and your patients! EMRA's Advocacy Handbook, 5th ed., will give you the knowledge and context you need to discuss the policy issues affecting the way you practice medicine. Produced with the help of an educational grant from US Acute Care Solutions, this book offers a clear path to becoming a savvy advocate.
Coming soon on Amazon and the ACEP Bookstore!
Download Now

pdf 2.53 MB
Read Online Now
Listen Now