Jon Pickos, OMS-IV
Des Moines University College of Osteopathic Medicine
As an osteopathic applicant to emergency medicine, a significant question many students ask is whether or not they should take the USMLE? And, if so, is it best to take just step 1, just step 2, or both?
The merits and discussion behind taking both exams are better left to an article of its own. For the purposes of this piece, we will operate under the assumption that all osteopathic applicants to ACGME EM programs should take both USMLE Step 1 and 2, in addition to COMLEX examinations. With that in mind, it can be a daunting task to try and plan how best to approach two exams with drastically different testing styles. I will preface this article by noting this is merely my best opinion in regard to approaching these two exams as I have taken Step 1, Step 2, Level 1, and Level 2.
The biggest difference between the two exams is obviously the testing of osteopathic principles and manipulative techniques within the COMLEX. Because of this, many students struggle with deciding the placement of exams as in which test to take first. Other differences between the two exams include question stem format, length of prompts, overall test length, and break time allotment. From my experiences, it feels most appropriate to structure the exams by taking the USMLE first, with a break of seven to ten days followed by the COMLEX. The reasons for this approach are multiple:
1) Material: It allows students to focus on the material tested on the USMLE without the added information of osteopathic principles.
2) Targeted: Osteopathic students can turn their attention toward a directed review of osteopathic principles with minimal effort required to maintain the knowledge they learned for the USMLE during the break time.
3) Acclimation: The break between the exams provides ample time to become acclimated to the differences in question formatting and overall test experience by purely focusing on a COMLEX style question bank.
4) Mental Replenishment: The break length of seven to ten days allows for a day or two of downtime and relaxation before returning to board preparation for the COMLEX.
Overall, it is most important for osteopathic students to take practice exams and ensure optimal performance for the USMLE if they are planning on taking it. Once osteopathic students feel comfortable with their ability to perform, they can make a plan for approaching both exams and schedule accordingly.
Related Content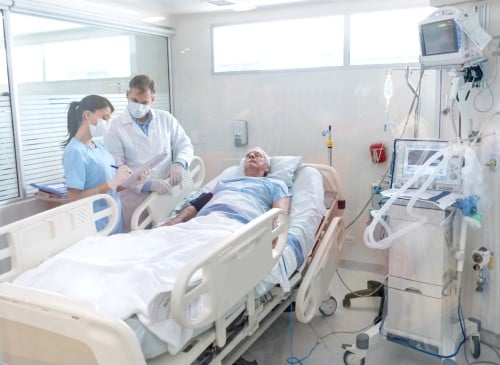 Jan 26, 2023
Tips for Palliative Medicine Consults in the ED
Although most evaluations and interventions focus on providing life-sustaining interventions in the ED, emergency physicians must also be prepared to provide proper care to individuals who may not benefit from the introduction of life-sustaining interventions. Emergency physicians must have knowledge of palliative care and must be able to perform palliative care when indicated. In specific situations, a palliative care consultation may be helpful in initiating and coordinating care for patients who would benefit.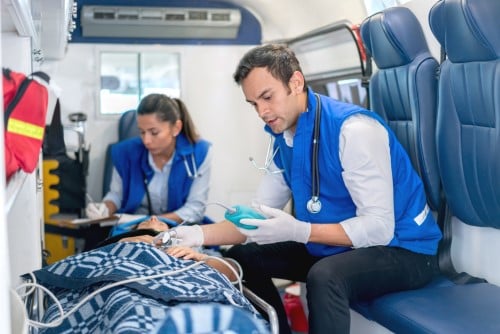 Jan 26, 2023
Case Series: Prehospital POCUS Aides in Shortness of Breath Diagnosis
Shortness of breath is one of the most common EMS chief complaints, with the majority of our population endorsing a history of COPD, CHF, or both. Prehospital POCUS is a quick, non-invasive, and effective diagnostic option with potential benefits and limited downside. This case series demonstrates the different benefits of prehospital POCUS performed by our clinicians during a ride-along.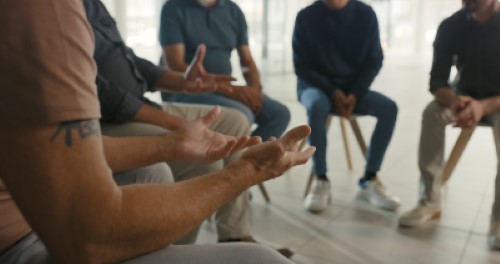 Jan 23, 2023
The Betty Bubble: A Week at the Hazelden Betty Ford Addiction Treatment Center
Addiction is a disease that responds to treatment. We must offer services to all patients no matter how many times it takes them to accept help. Who's to say that attempt number 30 isn't the one that will finally work? In the ED, we see only a snapshot of one's addiction, but it is important to remember that each patient has an entire story, and we can help change the ending.