Alexander Gallaer, MS III, University of Connecticut School of Medicine
EMRA MSC Northeast 2 Regional Representative
Think back to all the "firsts" in your life: the first day of school, the first time you drove a car, the first time you moved out of your parents' house, the first time you forgot to include vitals when presenting to the attending on your surgery rotation. Good times! With the exception of that last one, these firsts were all opportunities for you to try something different and begin a new chapter of your life. Many of us are looking forward to our first day as an EM resident, but we don't often think of a residency's first students.
As of the writing of this article, there are 21 new Emergency Medicine programs slated to welcome their first cohort of residents in 2021 (choose EM, and 2019-2020 to see the list). Each one will have a different geographic location, duration, schedule, personality, and curriculum, but all will share the goal of turning newly minted doctors into emergency medicine physicians. For students, these programs are unknown, and so many will choose to not apply to them. However, these programs deserve an opportunity to show what they can offer. I want to discuss some of the pros and cons of new programs and hopefully provide some food for thought for those of you that are working on ERAS and making your list of programs.
One of the strongest aspects of a new residency program is also one of its most obvious potential drawbacks: there are no senior residents! The lack of more senior residents removes a massive wall that can exist between an intern and the cases that are the most interesting, particularly when it comes to performing hard-to-come-by procedures. As the only resident on the floor, anything that comes in would be fair game for you to claim as your own. Additionally, you're constantly afforded the opportunity to learn from the top of the totem pole: the attending. This may lead to more direct learning and close connections all the way up to department leadership, but it could also mean fewer learning opportunities. Though many of the attendings at a new program are not only readily available, but tend to be intensely passionate about teaching and guiding new physicians.
On the other hand, senior residents are important for residency programs. The lack of senior residents may make it difficult to identify 'normal,' though this can be alleviated in programs that have strong standards and expectations. It may also be difficult to navigate a new hospital system, particularly at the start of residency, without those who are more experienced to show you the ropes. How are you going to find that third floor note-writing spot two doors past the café in the old stock room if there aren't any seniors to show you? Lastly, there is a potential for a rough transition if the medical center is used to functioning without residents, as this could lead to reduced exposure and workload. Of course the absence of senior residents is only one aspect of a new program.
There is also a lot to be said for the opportunity to be a trailblazer, and to format a program in a way that your cohort sees as appropriate. In fact, this may be the most attractive aspect about joining a new program. The chance to build a program from the ground up and to establish the best practices and curricula are not generally available at most residencies, at least not to the degree that they are at a new program. It can be incredibly rewarding to bring a program from infancy into full-fledged, established physician training. Determining new norms, traditions, and cultures can allow for the ideal environment to learn, perfectly tailored to the young physicians who stand to gain the most. But, there may also be many growing pains associated with figuring out exactly what works, what doesn't, and what obstacles may not have been identified before starting the entire process. With even the best laid plans, there will inevitably be hiccups in starting something completely new.
Is one of the many new residency programs going to be the best fit for you? It depends on what is important to you! If the opportunity to interact closely with attendings in an environment that is relatively fluid and shaped by resident input and current best practices, you should consider applying to any of the 21 new programs to see what they offer. If this doesn't sound like you, that is okay, too! There are hundreds of Emergency Medicine residencies, and one will be the perfect match for you!
References:
Omar Viswanath and Allan F. Simpao (

2017

) Life as a Resident in the Inaugural Class of a New Residency Program. Journal of Graduate Medical Education: June 2017, Vol. 9, No. 3, pp. 402-403.

Moresco B, Banales J, Harline M, Phan A, et al. 2020, 'Reflections on year one of a new residency program: Lessons for future leaders from residents and educators',

MedEdPublish

, 9, [1], 94, https://doi.org/10.15694/mep.2020.000094.1
Related Content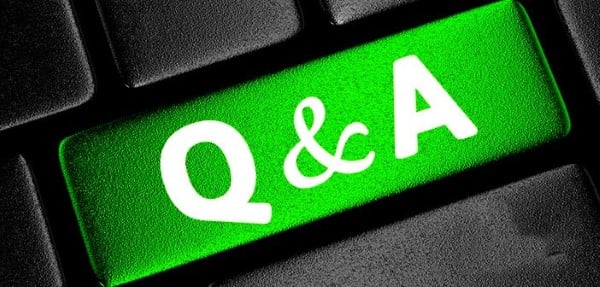 Jun 25, 2020
Program Director Interview Series: Radosveta Wells, MD | EM Residency Program Director at Texas Tech University Health Sciences Center El Paso, El Paso, TX
In this installment of the Program Director Interview Series we sit down with Radosveta Wells, MD to learn about the EM Residency at Texas Tech University Health Sciences Center El Paso.