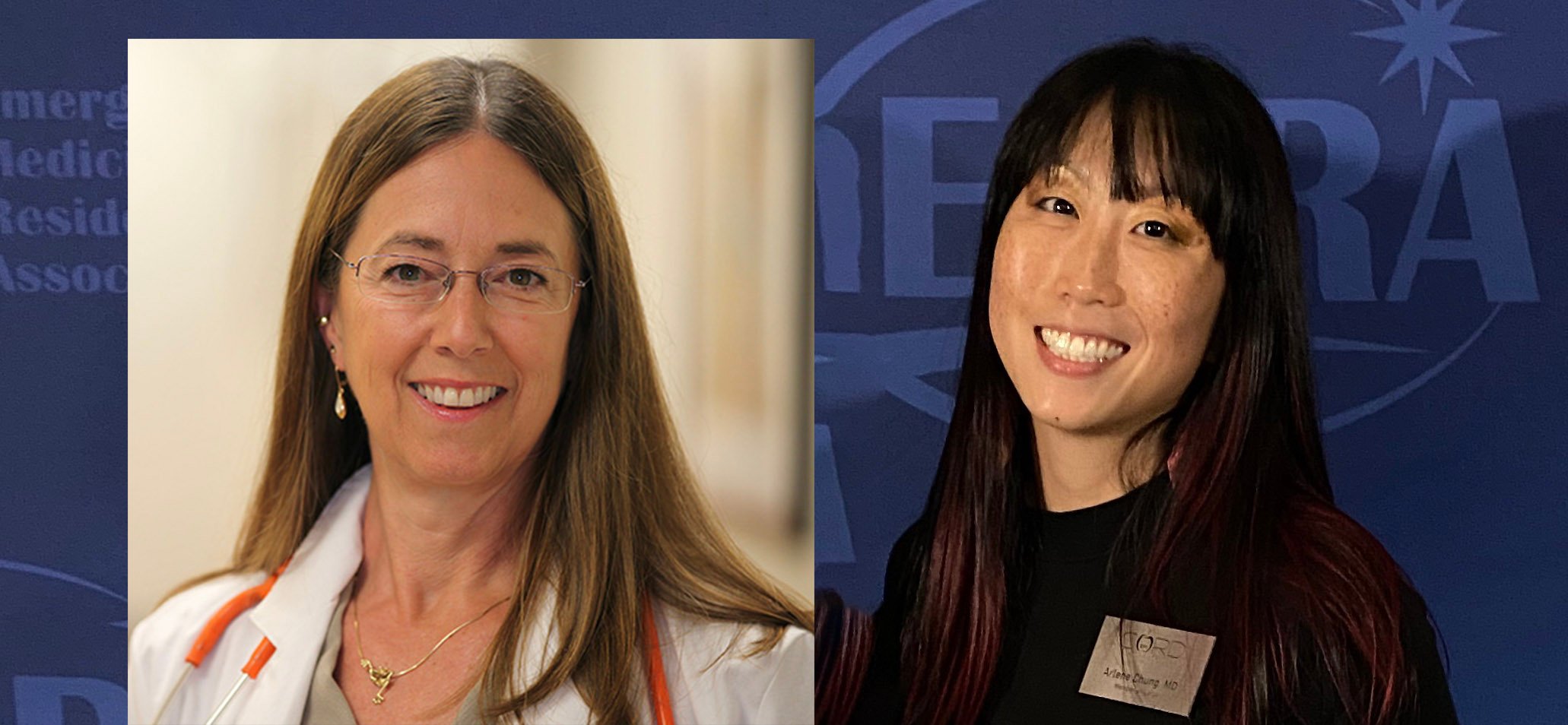 Being Fem in EM
Jan. 15, 2023
Do you have questions about equality, wage gaps, or navigating residency and life as a woman in emergency medicine? Even if you're thinking, "Not me, can't relate" stick around anyway to gain some valuable perspective from EMRA*Cast host Lizzii Le, MD, and guests Arlene Chung, MD, MACM, FACEP, and Diane Birnbaumer, MD, FACEP.
Guests
Arlene S. Chung, MD, MACM, FACEP
Program Director, Maimonides Medical Center
CORD Board of Directors, 2023
NY-ACEP Board of Directors, 2023
EMRA Articles
Twitter: @ArleneSujin
Diane Birnbaumer, MD, FACEP
Emeritus Professor of Emergency Medicine
David Geffen School of Medicine
Harbor-UCLA Medical Center
@DianeBirnbaumer
Overview: Being a female in a profession that was previously dominated by males can present with some unique challenges. In this episode, Dr. Arlene Chung (@arlenesujin) and Dr. Diane Birnbaumer (@DianeBirnbaumer) discuss what it is like being a female in Emergency Medicine with EMRA*Cast Host Dr. Lizzii Le (@LizziiLeMed).
Take-home Points
Pros and Cons of being a female in EM is that sometimes you will be first to experience something. Take this chance to see the glass half full!
Aging and garnering more experience helps with gaining respect from patients and peers.
There may be some financial disparity if you choose to pursue a fellowship that your male counterparts do not experience, or if you choose to take more time for maternity leave. Keep that in mind.
Having a patient-based outlook will help you as the physician better communicate with other staff members when bringing up issues regarding patient care.
Always introduce yourself as Doctor. Period.
There is no perfect time in residency to have children. If you are planning to have a child, be sure to speak with your program leadership about it! There may be benefits available that you don't know about.
You are wonderful. You are smart. You are capable of changing the world!