Jeremiah (Jay) Schuur, MD, MHS, is the Frances Weeden-Gibson – Edward A. Iannuccilli, MD Professor & Chair of the Department of Emergency Medicine at the Alpert Medical School of Brown University; Physician-in-Chief of Emergency Medicine at Rhode Island, Hasbro Children's, The Miriam and Newport Hospitals; and President of Brown Emergency Medicine.
Dr. Schuur is a practicing emergency physician. He received his MD from New York University (NYU) and did his Emergency Medicine residency at Brown Medical School/Rhode Island Hospital, where he was a Chief Resident. He was then a Robert Wood Johnson Clinical Scholar at Yale. Previously, he was on faculty at Harvard Medical School and served as the Vice Chair of Clinical Affairs and founding Chief of the Division of Health Policy Translation for the Department of Emergency Medicine of the Brigham and Women's Hospital.
Dr. Schuur's scholarly interests focus on quality of care and patient safety in emergency medicine and the intersection of emergency care and health policy. He has been funded by governmental agencies and foundations including the Agency for Healthcare Research and Quality, the Patient Centered Outcomes Research Institute, the Robert Wood Johnson Foundation, and the Centers for Medicare and Medicaid Services. He is currently co-leading ACEP's 4-year $4 million E-QUAL network, a national quality network funded by the Centers for Medicare and Medicaid Innovation.
Over 400 applications were reviewed by the selection committee, comprised of Steven J. Stack, MD, MBA, FACEP, Zach Jarou, MD, Omar Z. Maniya, MD, MBA, Hannah Hughes, MD, MBA, Ven Subramanyam, MD, Erin Karl, MD, and Jazmyn Shaw.
The selection committee was blinded to EMRA and/or ACEP membership status. Care was taken to ensure both a diverse applicant pool and awardee group. For any questions, contact Cathey Wise at cwise@emra.org
Related Content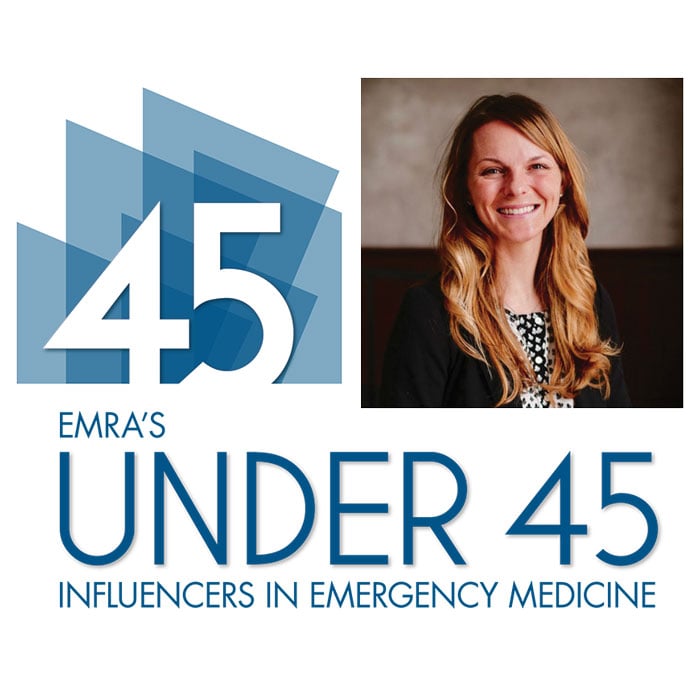 Aug 31, 2019
Kirstin Woody Scott, MPhil, PhD
Fourth-year medical student Kirstin Scott has a passion for public health, research, and policy – and the experience to impact all three. She serves on the Liaison Committee on Medical Education, is a visiting scholar at the Institute for Health Metrics and Evaluation, and is a senior research fellow for the University of Global Health Equity in Rwanda.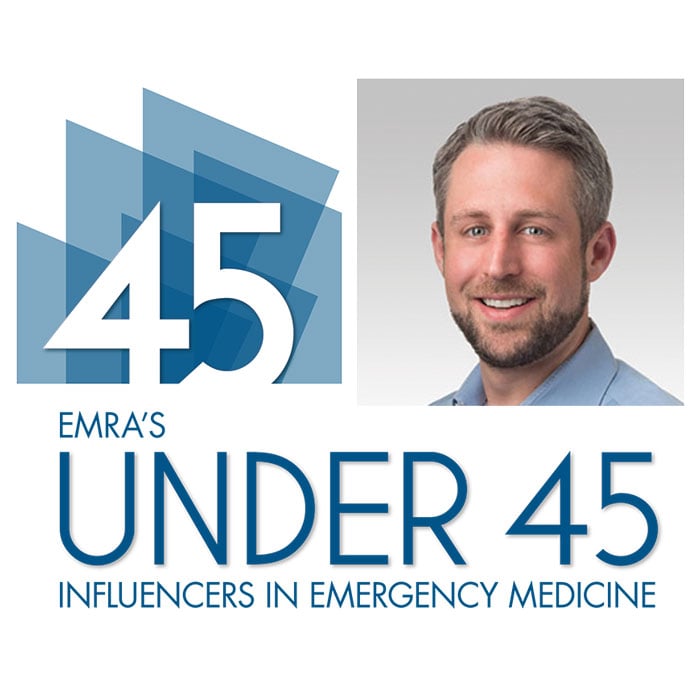 Aug 31, 2019
Seth Trueger, MD, MPH, FACEP
When JAMA Network Open needed a digital media leader, they sought out Seth Trueger, who reaches 28,500+ people on Twitter as @MDAware, and thousands more as a social media editor for Emergency Physicians Monthly. While dynamic and entertaining, he is also fundamentally committed to improving patient care through policy, evidence-based practice, and simple common sense.