Jeremiah (Jay) Schuur, MD, MHS, is the Frances Weeden-Gibson – Edward A. Iannuccilli, MD Professor & Chair of the Department of Emergency Medicine at the Alpert Medical School of Brown University; Physician-in-Chief of Emergency Medicine at Rhode Island, Hasbro Children's, The Miriam and Newport Hospitals; and President of Brown Emergency Medicine.
Dr. Schuur is a practicing emergency physician. He received his MD from New York University (NYU) and did his Emergency Medicine residency at Brown Medical School/Rhode Island Hospital, where he was a Chief Resident. He was then a Robert Wood Johnson Clinical Scholar at Yale. Previously, he was on faculty at Harvard Medical School and served as the Vice Chair of Clinical Affairs and founding Chief of the Division of Health Policy Translation for the Department of Emergency Medicine of the Brigham and Women's Hospital.
Dr. Schuur's scholarly interests focus on quality of care and patient safety in emergency medicine and the intersection of emergency care and health policy. He has been funded by governmental agencies and foundations including the Agency for Healthcare Research and Quality, the Patient Centered Outcomes Research Institute, the Robert Wood Johnson Foundation, and the Centers for Medicare and Medicaid Services. He is currently co-leading ACEP's 4-year $4 million E-QUAL network, a national quality network funded by the Centers for Medicare and Medicaid Innovation.
Over 400 applications were reviewed by the selection committee, comprised of Steven J. Stack, MD, MBA, FACEP, Zach Jarou, MD, Omar Z. Maniya, MD, MBA, Hannah Hughes, MD, MBA, Ven Subramanyam, MD, Erin Karl, MD, and Jazmyn Shaw.
The selection committee was blinded to EMRA and/or ACEP membership status. Care was taken to ensure both a diverse applicant pool and awardee group. For any questions, contact Cathey Wise at cwise@emra.org
Related Content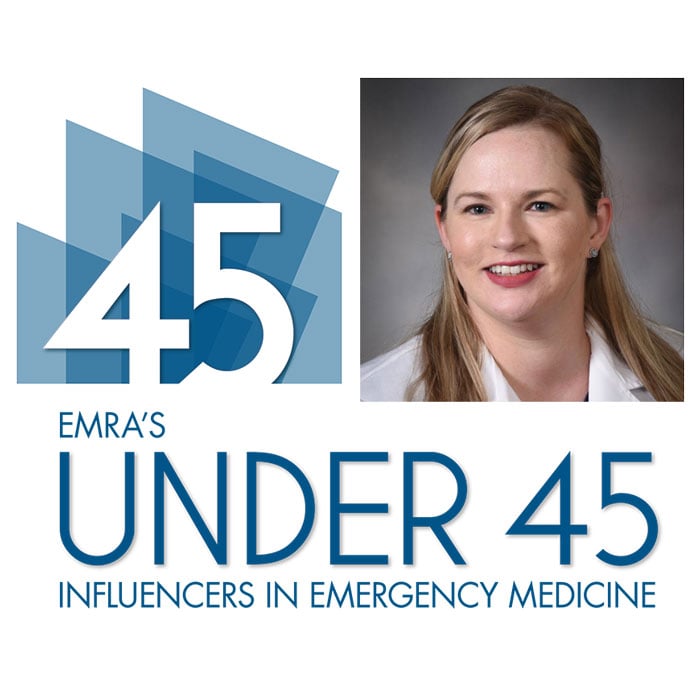 Aug 31, 2019
Nicole Battaglioli, MD, FAWM
As outgoing ALiEM Wellness Think Tank COO, Nicole Battaglioli has devoted considerable time and brainpower to defining and improving resident wellness. Along with being an Assistant Professor of Emergency Medicine, Dr. Battaglioli is the CEO/founder of Komorebi Coaching, lover of wilderness medicine, and promoter of super-sheroes.