Kirstin Woody Scott, MPhil PhD (@kirstinwscott) is currently a fourth-year student at Harvard Medical School (HMS) and aspiring emergency medicine physician.
She grew up in California's Central Valley (Delano and Bakersfield) and graduated from the University of California, Davis, with degrees in Neurobiology and Classical Civilization. There, she was awarded the Mary Jeanne Gilhooly award that recognizes the institution's top female graduate in areas of scholarship, leadership, and service. She received her MPhil in Public Health from the University of Cambridge, focusing on the modernization of public health systems in Bulgaria and then was awarded a Rotary Ambassadorial Scholarship to serve in Nicaragua. She completed her PhD in Health Policy at Harvard, concentrating on political analysis and global health quality. Since this time, she has served as a senior research fellow to Rwanda's Minister of Health in Rwanda. She has also contributed to numerous medical education initiatives at HMS including serving in the inaugural cohort of Education Representatives and also as a Co-Leader for student engagement in HMS re-accreditation process.
In recognition of her commitment to improving undergraduate medical education, the American Medical Association (AMA) appointed her to be their student representative to the national Liaison Committee on Medical Education (LCME) for 2019-2020; she will serve as 1 of 2 student members with full voting privileges to this national accreditation body.
Related to her clinical aspirations, Dr. Scott has served in a variety of local and national leadership roles, including as the Co-Leader of the HMS Emergency Medicine Interest Group, Legislative Coordinator on the national Medical Student Council to the Emergency Medicine Residents' Association (EMRA), and currently as a Vice Chair to EMRA's Health Policy Committee. In recognition of her commitment to providing compassionate care and devotion to pursuing policy initiatives that help the most vulnerable, she was awarded the 2018 Samuel Katims Young Scholar in Humanism Award from the American College of Medical Quality and the 2019 American Medical Association Foundation's Herman E. Diskin MD Memorial Physicians of Tomorrow Scholarship.
Beyond these interests, she enjoys spending time on her family's cattle ranch in Woody, California, and is an avid endurance athlete; she has completed Ironman triathlons, numerous ultra-marathons, various mountaineering endeavors that include summiting Mount Kilimanjaro to Mount Rainier, and has crossed the Boston Marathon finish line for the last 9 consecutive years. Her most rewarding races include those where she has served as a guide for visually impaired runners through Team With A Vision, and she remains committed to broadening awareness of these service opportunities through her role as a Nuun athlete ambassador.
EM Resident Articles and EMRA Publications
Over 400 applications were reviewed by the selection committee, comprised of Steven J. Stack, MD, MBA, FACEP, Zach Jarou, MD, Omar Z. Maniya, MD, MBA, Hannah Hughes, MD, MBA, Ven Subramanyam, MD, Erin Karl, MD, and Jazmyn Shaw.
The selection committee was blinded to EMRA and/or ACEP membership status. Care was taken to ensure both a diverse applicant pool and awardee group. For any questions, contact Cathey Wise at cwise@emra.org
Related Content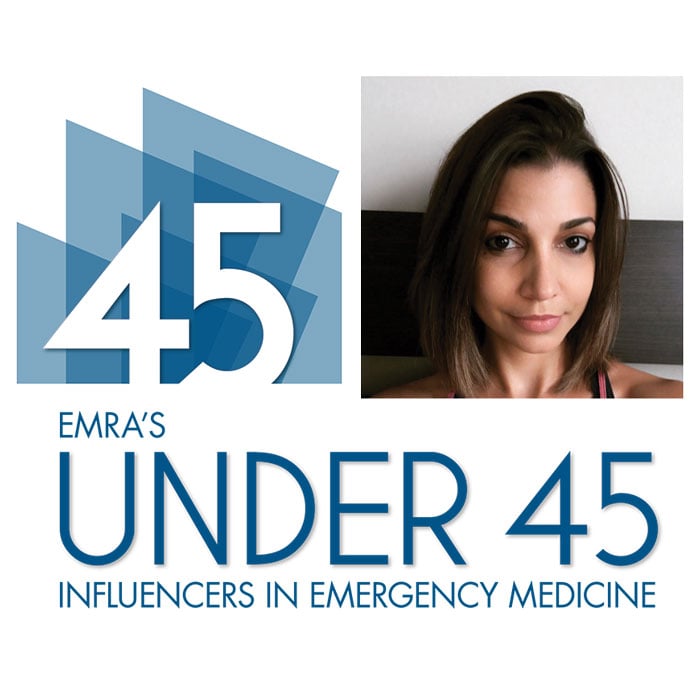 Aug 30, 2019
Alin Gragossian, DO, MPH
Resiliency has a face: In less than 12 months, Alin Gragossian went from being a busy resident planning for a critical care fellowship to being a heart transplant recipient. Then, mere days before resuming "life after transplant" with a return to shifts, her residency program at Hahnemann University Hospital disintegrated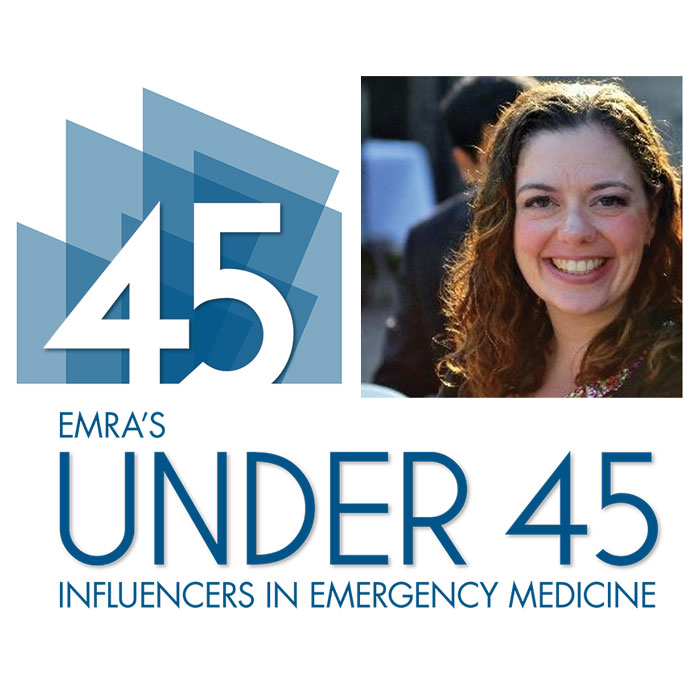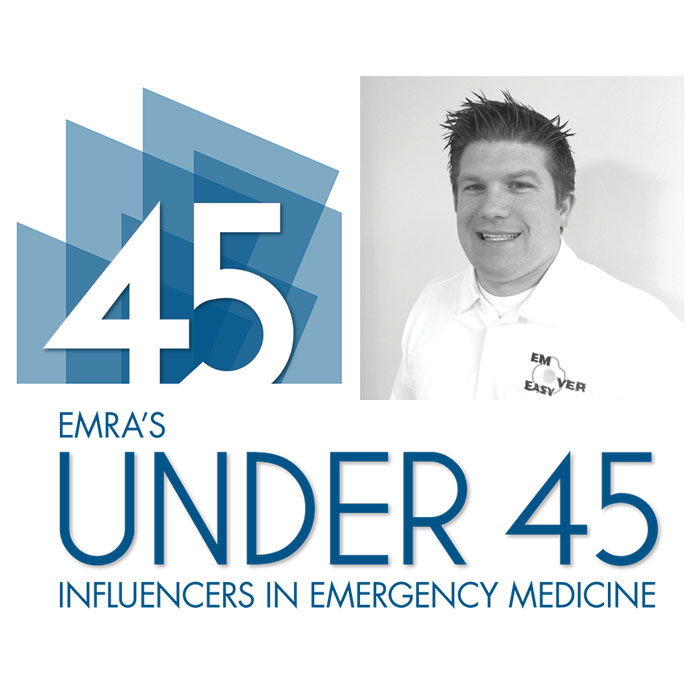 Aug 30, 2019
Andy Little, DO
FOAMed star Andy Little tackles topics from every spectrum of EM. When he's not teaching on shift you can find him planning weekly conference at Doctors Hospital, podcasting for the show EM Over Easy (one he co-founded in 2016), planning a conference (ALL Ohio EM Conference, CORD, ACOEP, etc.), and mentoring the folks from EMRA*Cast.