The EMRA Representative Council is comprised of members representing their co-residents who discuss issues relating to EM residency training and adopt policies affecting their professional development, practice, patients or speciality.
The Representative Council is led by two Council Officers. They preside over Council meetings, organize Council activities, serve as the ex-officio chairs of all Representative Council Committees, and represent the membership to the Board of Directors.
Reference Committee Report - Spring 2018
The reference committee submits to the council the following recommendations on resolutions referred to the council for consideration.
Review Now

pdf 100.72 KB
Download the Representative Handbook
Get your copy of the EMRA Spring 2018 Representative Handbook. Find out about things to see and do in San Antonio during Fiesta! As a representative, get your agenda and information about resolutions up for review.
Download Now

pdf 2.56 MB
Spring Resolutions Need Your Feedback
EMRA Representative Council Spring Resolutions are available for your review and comments until April 20, 2018.
You must be an EMRA member to comment on resolutions.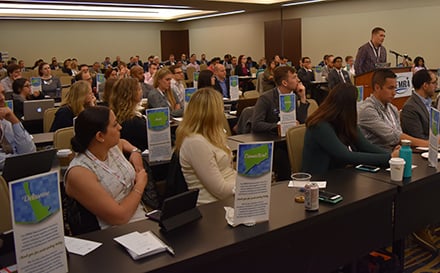 Spring - April 23, 2018
(In conjunction with CORD Academic Assembly)
Spring Deadlines:
45 Days prior to Representative Council Meeting
30 Days Prior to Representative Council Meeting
Vote Cut-Off Deadline: March 24, 2018
Conference Committee Volunteer Deadline: March 24, 2018
10 Days Prior to the Representative Council Meeting
Late Resolution Deadline: April 13, 2018
Fall Deadlines:
45 Days prior to Representative Council Meeting
Resolution Submission Deadline: August 18, 2018
Bylaws Resolution Submission Deadline: August 18, 2018
Election Candidate Deadline: August 18, 2018
30 Days Prior to Representative Council Meeting
Vote Cut-Off Deadline: September 2, 2018
Conference Committee Volunteer Deadline: September 2, 2018
10 Days Prior to the Representative Council Meeting
Late Resolution Deadline: September 22, 2018
Awards Deadlines
Spring - Jan. 15
Fall - July 15
Available Awards