Education Leaders
Chair
Sarah Ring, MD
Mount Sinai School of Medicine - New York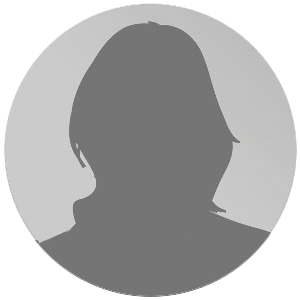 Chair Elect
Joe-Ann Moser, MD
Mount Sinai School of Medicine - New York
Vice Chair
Jessie Werner, MD
Alpert Medical School of Brown University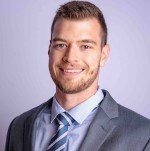 Vice Chair
Adam Goodcoff, DO
University of Illinois - Chicago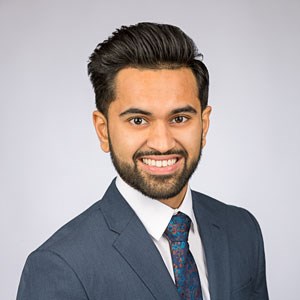 Vice Chair
Parth Gandhi, DO
Christiana Care Health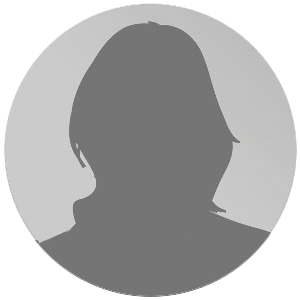 Vice Chair
Megan Courtley, MD
Detroit Medical Center / Wayne State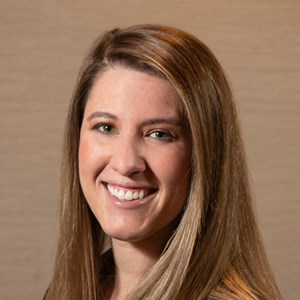 Vice Chair
Ashley Pennington, DO
Rush University
Vice Chair
Moira Smith, MD, MPH
University of Virginia Health System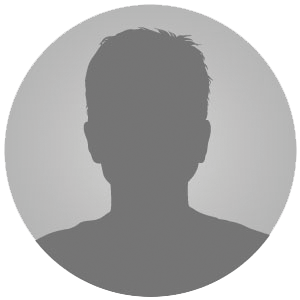 Assistant Vice Chair
Cody Williams
Indiana University School of Medicine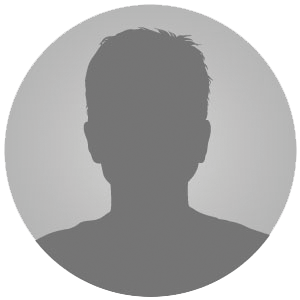 Assistant Vice Chair
Kristin Lewis, MD
University of Chicago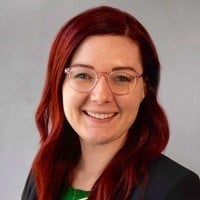 Director of Education
Erin Karl, MD
Medical Education and Simulation Fellow,
Hennepin County Medical Center
Contact Erin
Chair
Sarah Ring, MD
Mount Sinai School of Medicine - New York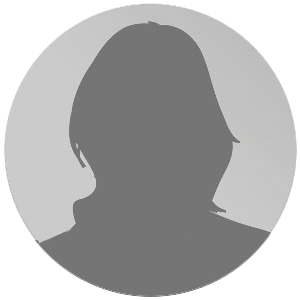 Chair Elect
Joe-Ann Moser, MD
Mount Sinai School of Medicine - New York
Vice Chair
Jessie Werner, MD
Alpert Medical School of Brown University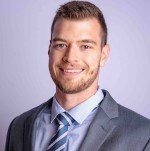 Vice Chair
Adam Goodcoff, DO
University of Illinois - Chicago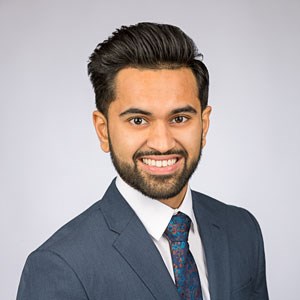 Vice Chair
Parth Gandhi, DO
Christiana Care Health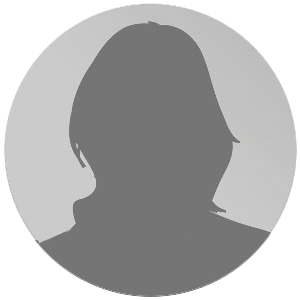 Vice Chair
Megan Courtley, MD
Detroit Medical Center / Wayne State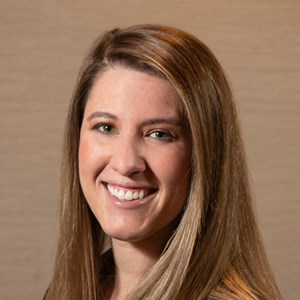 Vice Chair
Ashley Pennington, DO
Rush University
Vice Chair
Moira Smith, MD, MPH
University of Virginia Health System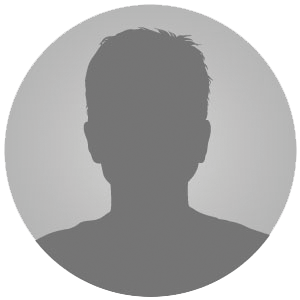 Assistant Vice Chair
Cody Williams
Indiana University School of Medicine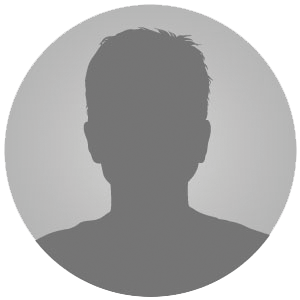 Assistant Vice Chair
Kristin Lewis, MD
University of Chicago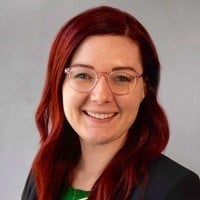 Director of Education
Erin Karl, MD
Medical Education and Simulation Fellow,
Hennepin County Medical Center
Contact Erin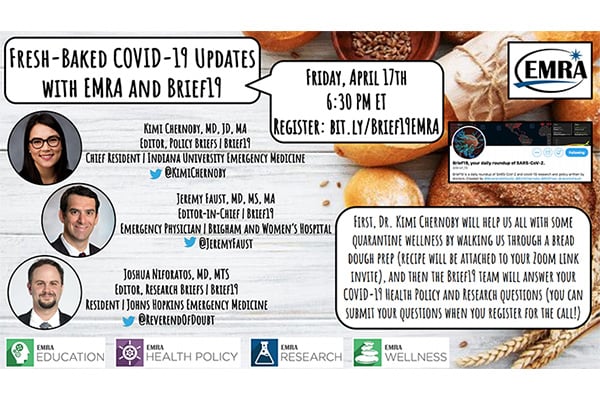 Fresh-Baked COVID-19 Updates with EMRA and Brief19
First, Dr. Kimi Chernoby will help us all with some quarantine wellness by walking us through a bread dough prep, and then the Brief-19 team will answer your COVID-19 Health Policy and Research questions (you can submit your questions when you register for the call!)
Kimi Chernoby, MD, JD, MA
Editor, Policy Briefs | Brief19
Chief Resident
Emergency Medicine
Indiana University
Jermey Faust, MD, MS, MA
Editor-In-Chief, Policy Breifs | Brief19
Emergency Physician
Brigham and Women's Hospital
Joshua Niforatos, MD, MTS
Editor, Research Briefs | Brief19
Resident
Emergency Medicine
Johns Hopkins
Watch Now
Joining EMRA Committees is easy and FREE.
Just log into your EMRA account and select which one(s) you wish to join.
Once you join, you will receive an invitation to be part of the EMRA Committee Basecamp, which helps facilitate communication and collaboration.
Education Committee Objectives
Provide members with references and education materials on the practice of emergency medicine.

Coordinate and develop educational sessions, including lectures and presentations, at national and regional conferences.

Develop a definitive one stop electronic educational home for residents.

Critical review of education materials available to EM residents.

Provide members interested in academic careers and fellowships with education and resources to aid them in the pursuit of their future academic careers.
Annual EMRA Education Committee Events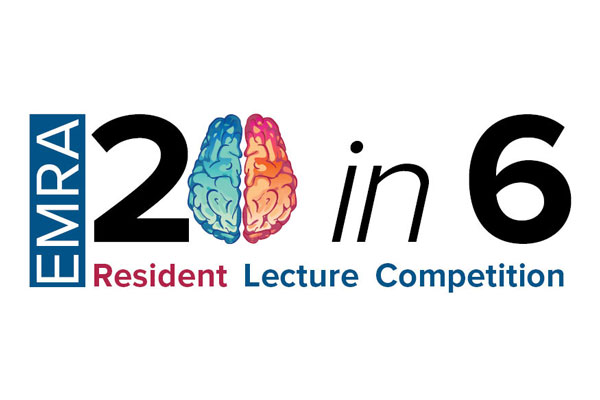 20 in 6 Resident Lecture Competition
The EMRA 20 in 6 Resident Lecture Competition occurs at ACEP's Scientific Assembly every year and is hosted by residents, for residents. We seek out the best resident speakers in the country and each year, they compete for the title "Best Resident Lecturer." Residents are given up to six minutes and exactly 20 slides to lecture on any topic that is relevant to emergency medicine. It's designed to be a fast-paced, intellectually-stimulating event in a fun, EMRA-style atmosphere.
Learn More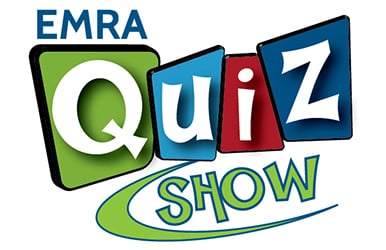 EMRA Quiz Show
Quirky medical questions, wacky pop (culture) quiz, all at CORD Academic Assembly!
Don't miss the fun at the EMRA Quiz Show in San Diego in 2022!
Find out More
Recommended Blogs and Podcasts
Check out what blogs fellow residents find useful, what podcasts they listen to, and more!
Blogs and Podcasts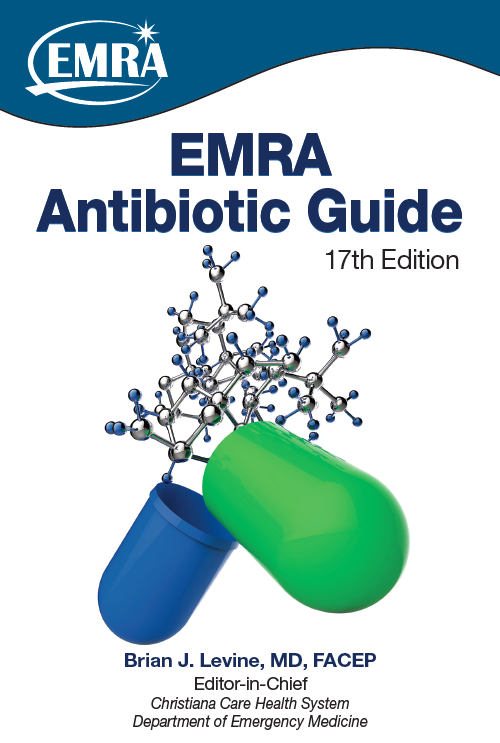 Published: October, 2016
You can't go on shift without this incredible resource – and you won't want to. The 2017 EMRA Antibiotic Guide, 17th ed., brings you the latest developments in the world of antibiotics, along with the return of the popular antibiogram and the introduction of a new symbol to help you quickly identify pediatric dosages. EMRA recognizes US Acute Care Solutions for its support of the EMRA Antibiotic Guide.
Order now from Amazon or the ACEP Bookstore!
EMRA Member Price $17 // ACEP Member Price $25 // List Price $27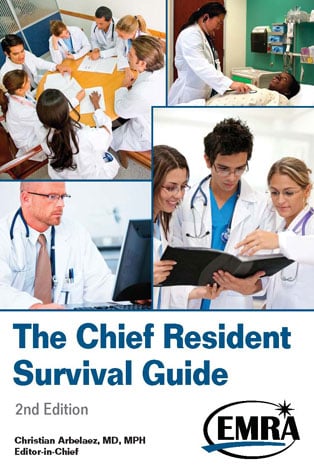 Published: December, 2011
This straightforward, practical guide is designed to help aspiring and current chief residents succeed as young physician leaders.
Order now from Amazon or the ACEP Bookstore!
EMRA Member Price $17 // ACEP Member Price $25 // List Price $27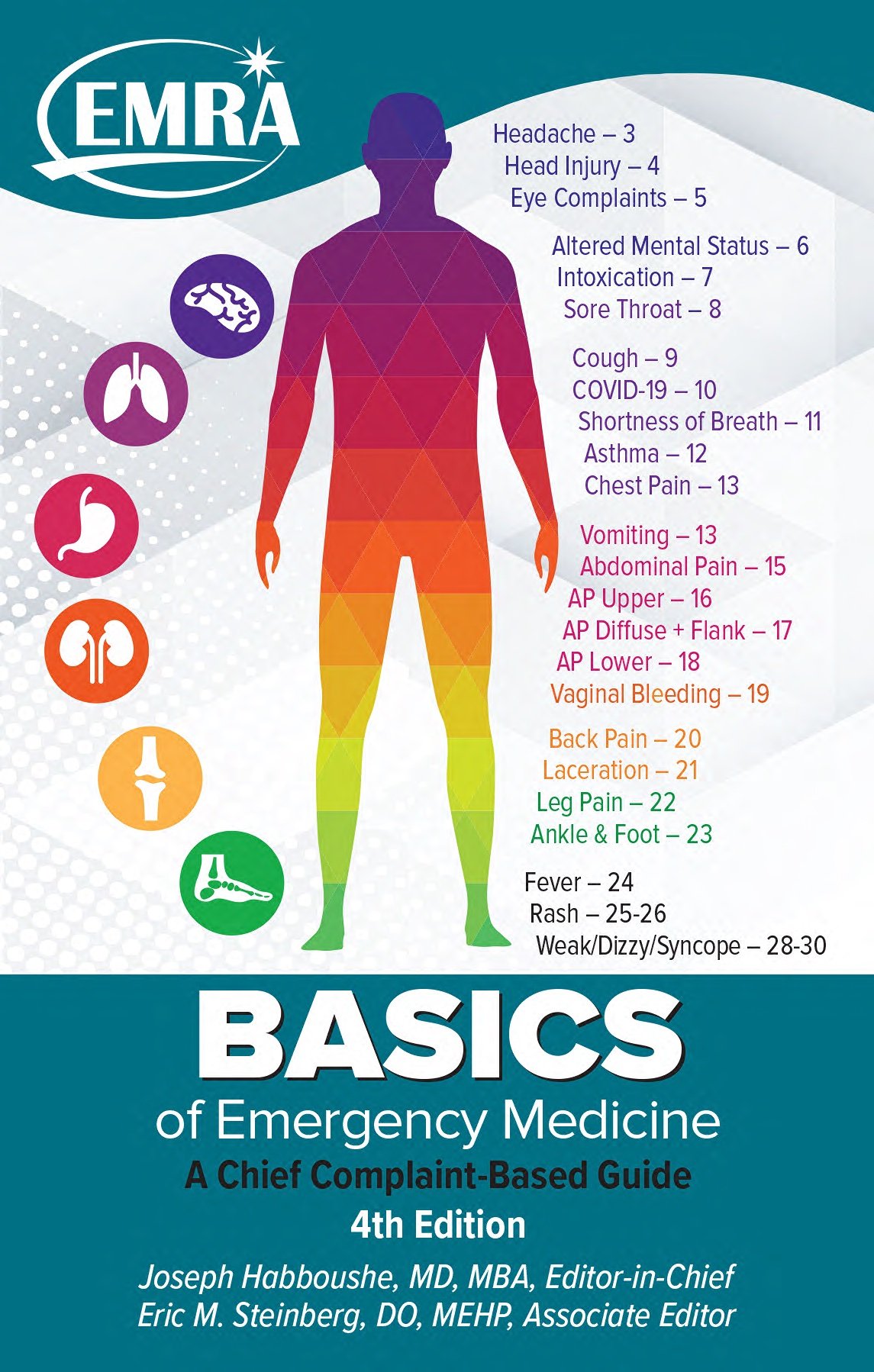 Published: June, 2021
EMRA is pleased to offer the newest edition of our popular clinical guide that will help you build a differential and assemble a treatment plan efficiently and quickly. This pocket-size resource focuses on nearly 2 dozen of the most common chief complaints you'll see on shift.
Order now from Amazon or the ACEP Store
EMRA Member Price $9 // ACEP Member Price $12 // List Price $15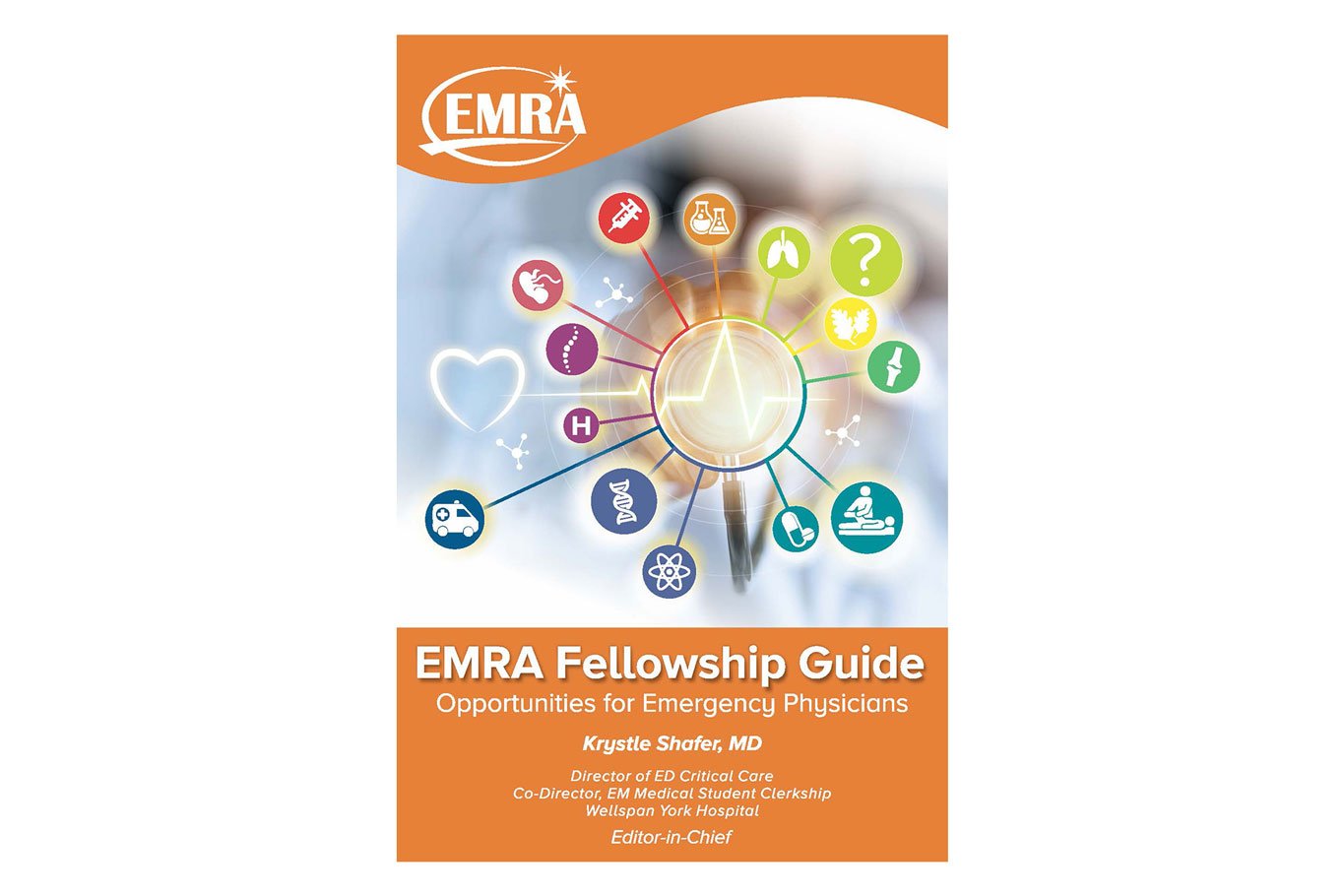 EMRA Fellowship Guide
Chapter 7 Medical Education Fellowship
Medical education fellowships within emergency medicine (EM) are designed to provide further skills with curriculum development, education research, adult learning theory, assessment tool design, simulation and immersive learning, continuing medical education, and faculty development. While content typically focuses on undergraduate and graduate medical education in emergency medicine, skills developed are transferable to other domains in medical education and leadership.
Go to Chapter 7
Related Content