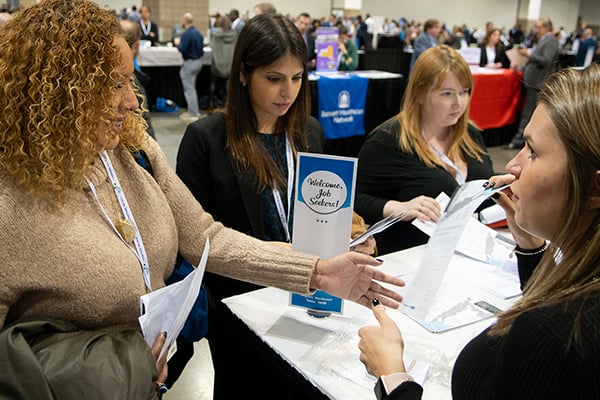 A Golden Ticket: Making the Most of the EM Job Search
Jan. 15, 2021
The EM job market has been tight this year. COVID has caused some groups and hospitals to cut back or even lay off EM physicians. So what's a resident or fellow to do? In this episode, host Kate Joyce, MD, MPH, gets a few perspectives on the job landscape from The Washington Post reporter Ben Guarino, US Acute Care Solutions chief clinical recruiting officer Travis Ulmer, MD, FACEP, and NYU/Bellevue chief resident Michelle Romeo, MD. Learn some tips on navigating the job market this year and in the years to come.
Whether you are a medical student discovering if emergency medicine is the right choice for you; a resident embarking on your job search after residency and negotiating that first contract; or an attending physician looking for a new opportunity, EMRA has resources available to help you make the best career planning decisions for your needs.
Career Path Resources
ACEP offers discounted dues to transitioning EM residency graduates. Follow this link to the ACEP Website and look under the heading "Transitioning Emergency Medicine Residency Graduates."
Curriculum Vitae and Cover Letter Prep
Build your CV and tailor your cover letter
Contracts
Information about choosing a practice, evaluating the opportunity, and negotiating the contract.
Practice Types
The variety of practice options in emergency medicine is quite diverse.
Moonlighting FAQ
Information you might need to submit to apply / get credentialed at an institution.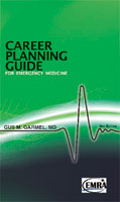 Published: December, 2007
The second edition of this popular handbook provides a framework for understanding the many complex issues concerning emergency medicine careers. Topics covered include career possibilities, CVs, interview tips, negotiations, benefits and more.
Order now from Amazon or the ACEP Bookstore!
EMRA Member Price $17 // ACEP Member Price $25 // List Price $27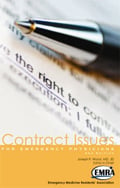 Published: December, 2007
This updated edition is intended to alert the emergency physician to issues central to entering into an employment or independent contractor agreement to provide medical services on behalf of a hospital or group. What you don't know can really hurt you! This book will help you be prepared for those important contract discussions.
Order now from Amazon or the ACEP Bookstore!
EMRA Member Price $17 // ACEP Member Price $25 // List Price $27