Interested in research? Not sure how to start? At the EMRA research committee meeting this year, we thought that many likely feel this way. Here is my experience of research motivation and application for the EMF/SAEM Medical Student Research Grant in hope it helps you.
As a third year student, I knew I wanted to go into emergency medicine, and also interested in clinical research. However, I was not sure how to go about doing research. As a chemistry major, I spent hours in the laboratory. While the process of research was fun: forming a hypothesis, finding creative ways to troubleshoot, and having a finished product, lab work did not suit my personality. I went to medical school, but did not forget what I enjoyed in the lab. That, plus a internship working on several clinical research studies in the emergency department, developed my interest in clinical research. For me, the idea of a research question rising from need to answer a clinical question is appealing. Also, the results of a study can often be applied immediately.
Through my medical school, I became involved in my residencys research associate program and met two faculty who became my mentors. As a third year student, my mentors, James Miner and Michelle Biros, encouraged me to apply for an EMF/SAEM Medical Student Research Grant.
The idea of applying for a grant as a student was formidable. While I was excited to apply, I had little formal research experience and no publications. However, the experience of completing a grant application and working closely with a mentor is invaluable. An instrumental part of learning and succeeding in clinical research is having a mentor.
Dr. Miner and I worked together to come up with and refine a research question. I completed the application with his help, which was the first time I had ever seen a grant proposal. Our grant was funded and provided us with funds for our study and also a stipend for a poor student.
Fundamentally involved in our study from start to finish, I was educating research associates about the study, to collecting data, fixing unforeseen problems that arose, participating in data entry and statistical analysis, presenting our abstract at national meetings, and helping prepare the manuscript for publication. Ultimately our study was published, which was extraordinarily satisfying.
In preparation for this article, I asked both Drs. Miner and Biros to write some words of advice for students and residents.
What is your motivation to do clinical research?
Dr. Miner: When I was a resident I saw how many unanswered questions there are in mergency medicine and started planning all the projects I wanted to do. I've gotten to about 1% of the them so far, but I've narrowed my focus down to just a few of the ones I started with so I can try to come up with some good answers.
Dr. Biros: Patients deserve the best possible care, and our knowledge base has huge gaps. Emergency physicians are by nature curious, so clinical research meets the needs of patients, as well as satisfies my own intellectual curiosity.
What advice to you have for students and residents interested in research?
Dr. Miner: The best way to get into it is to start doing research. Starting on projects opens a lot of doors and brings up a lot of even better questions to work on next. Some of the projects I've done have never published or really gone anywhere other than to lead me into a more refined project that was much better. However, it takes a fair amount of persistence to develop a good line of research and to start consistently doing studies that yield interesting findings.
Dr. Biros: Find a good mentor. Dont be afraid to pick up the phone and ask questions of others who have done the sort of research you want to do. Attend research forums and study the research that is presented. Remember, if research was easy, everyone would do it. Patience, perseverance, and hard work pay off on the research playing field
Overall our grant served as a vehicle for me to work on a study from start to finish, learn how to complete a proposal, explore my interest in clinical research, and develop a relationship with mentors that exists today.
More information about the Emergency Medicine Foundation (EMF) and grant applications for the 2010-2011 cycle can be found at www.emfoundation.org.
Special thanks to James Miner and Michelle Biros for their contributions.
Related Content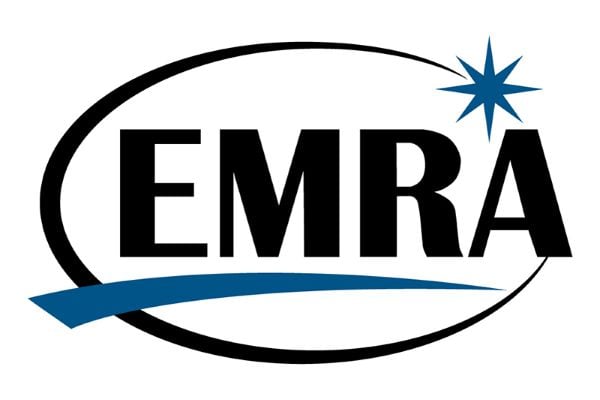 Aug 25, 2017
Your Home
The Emergency Medicine Residents' Association EMRA is the voice of emergency medicine physicians-in-training and the future of our specialty and the largest and oldest independent resident organization in the world. EMRA was founded in 1974 and today has a membership over 18,000 residents, medical students, and alumni.