Tori Ehrhardt, MSIV, Florida International University Herbert Wertheim College of Medicine
EMRA MSC Southeast 2 Representative
Free Open Access Medical Education (FOAM) represents the vast amount of easily accessed web-based resources that anyone can use to enhance their education. This idea sprang from the interconnectedness of our century, and the relatively new ability of medical students to access any piece of medical information published online from anywhere on the globe. A few innovative individuals recognized the potential for a new world of medical education, completely online with instantly accessible information. Though initially snubbed by many academics, FOAM gained momentum once early enthusiasts bought into the concept of open education resources.
The widespread access FOAM provides has created a massive paradigm shift in how medical students access and interact with the content that will make them better physicians. Most students have heard the phrase, "I'll let you look that up, you won't remember it if I just tell you," at least once in clinical rotations. With answers only a Google search away, the priority has shifted from students spending hours in the library finding information on their own to properly navigating and accessing the most appropriate resources for a given clinical situation.
So now, inundated with resources and short on time, the goal of finding the most effective source of information falls to the student. How do we wade through this virtual ocean of knowledge? Here, we explore a few questions to consider when selecting your go-to FOAM sources, as well as some thoughts on the FOAM movement itself, and recommendations for outstanding resources that have served students well.
How are these resources evaluated?
Currently, the answer to this question is: by the user. Reviews and feedback from individuals utilizing the resources serve as the primary evaluation of FOAM. There are positives and negatives to this system. Those who prefer the current system to remain in place are confident in the ability of users to discern what information is accurate. In effect, this relies on the intellectual curiosity of the consumer to interact with the resource, consider its accuracy based on established knowledge, and then compare it to the information provided by other resources. Even outside of FOAM, critical appraisal of resources is a regular practice done by professionals in the medical field and those who prefer less structure and monitoring trust for these skills to transfer to their medium. On the other side of the aisle are those attempting to put in place a system for regulated evaluation of these resources. In 2016, Chan and colleagues explored an online score for educational posts, finding it displayed a "fair correlation with expert educator gestalt in regard to the quality of the resources." In 2018, Fallon developed an educational intervention consisting of residents accessing FOAM with faculty oversight. As similar initiatives continue to move through development, Zhi's observation that this "growing and valuable body of knowledge should not be used in a vacuum and is better consumed in conjunction with established resources" reminds us that a happy medium is best for using FOAM in its current state.
How many resources should I be using?
The answer to this will depend on your individual learning goals and where you are in training. Some steps to guide you are:
Define a goal in use of the resource

Decide in which setting you'll likely use this resource

Do I want more advanced, in-depth explanations or quick, easy nuggets of knowledge?
Where can I find the best EM FOAM resources?
Earlier in medical school it may be most effective to start off with the very basics of Emergency Medicine. The online CDEM curriculum is a great place to find a compilation of these major chief complaints and patient work-ups.

The synonymous community on Twitter, #FOAMed, is a great place to network and connect with others in the field. It's also an easy way to supplement your regular social media consumption with pertinent updates and extra clinical pearls!

If blogs and podcasts are your preferred method for learning, the EMRA website has a

long list of high-quality EM materials

. These are ideal for commutes to work or for a bit of learning during your daily exercise (if you're feeling extra motivated). There is a range to the format and style of each resource, some are quick and case-based while others introduce a topic and provide a longer, more comprehensive overview of the important EM-related considerations. Once you land on a resource that works well for you, maximize the benefit you receive by following the content creator or organization on social media.
In what direction is the world of FOAM headed?
The future of FOAM is certainly bright. The community on Twitter, which utilizes #FOAMed, continues to grow in the number of influencers and consumers. As the community continues to expand, it's likely that these materials will be more widely translated into other languages, providing wider access for those in other countries to the educational resources we enjoy so readily in the United States. The movement will undoubtedly continue to face the challenge of keeping a balance between guaranteeing accurate information and maintaining autonomy of content creators.
References:
Chan TM, Grock A, Paddock M, Kulasegaram K, Yarris LM, Lin M. Examining Reliability and Validity of an Online Score (ALiEM AIR) for Rating Free Open Access Medical Education Resources. Ann Emerg Med. 2016 Dec;68(6):729-735. doi: 10.1016/j.annemergmed.2016.02.018. Epub 2016 Mar 29. PMID: 27033141.

Chan TM, Stehman C, Gottlieb M, Thoma B. A short history of free open access medical education. the past, present, and future.

ATS Scholar

. 2020;1(2):87-100. https://doi.org/10.34197/ats-scholar.2020-0014PS. doi: 10.34197/ats-scholar.2020-0014PS.

Fallon T, Strout TD. Free Open Access Medical Education (FOAM) Resources in a Team-Based Learning Educational Series.

West J Emerg Med

. 2018;19(1):142-144. doi:10.5811/westjem.2017.11.35091

"FOAMed: Emergency Medicine Cases Podcast & Interactive Blog."

Emergency Medicine Cases

, 17 Mar. 2017, emergencymedicinecases.com/about/foamed/.

Zhi A, Husain A. Free open access medical education applications: a critical appraisal of techniques for quality assessment and content discovery.

Clin Exp Emerg Med

. 2019;6(1):93-95. doi:10.15441/ceem.17.292
Related Content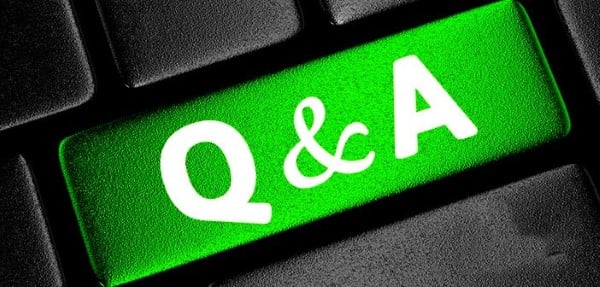 Feb 21, 2023
Program Director Interview Series: Joshua Broder, M.D. | Program Director at the Duke University School of Medicine Emergency Medicine Residency, Durham, N.C.
In the latest installment of our PD Q&A series, we are highlighting the Duke University School of Medicine EM program in Durham, N.C. We spoke with the current PD Joshua Broder, M.D., in 2023 about what makes his program unique and what he looks for in potential residents.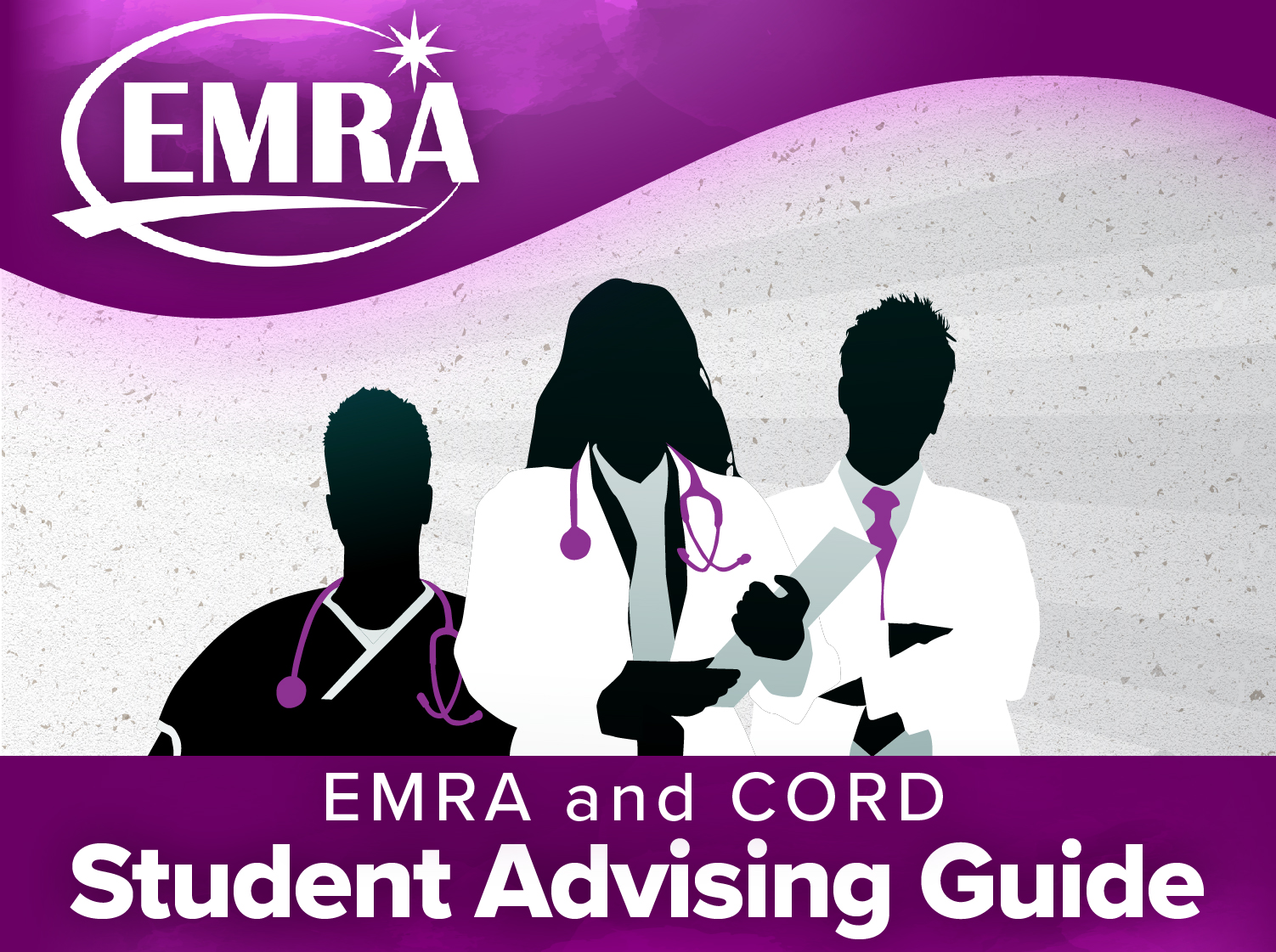 Apr 17, 2019
EMRA and CORD Student Advising Guide, 2023
COVID-19 changed so many aspects of our world. For medical students interested in pursuing emergency medicine, those changes impact education and residency application strategies. Using updated evidence, learn how to apply smarter, not harder, via the EMRA and CORD Student Advising Guide. Read it free online.