Samuel Southgate, MSIV, University of Connecticut School of Medicine
EMRA MSC Editor, 2019-21
Our Pathways in EM series focuses on ultrasound this month. We spoke with Jacob Avila, MD, Ultrasound Director at the University of Kentucky, Lexington, about his passion for this emergency medicine niche. He is the creator of 5 Minute Sono, frequent contributor to Ultrasound of the Week, and a member of Ultrasound Podcast and Ultrasound G.E.L. podcast.
What got you interested in ultrasound and how has your expertise in this area shaped your career trajectory?
I did my medical school training in Loma Linda, California, and when I was doing my ER rotation there as a fourth-year I met my first mentor, Viam Dinh. He introduced me to bedside ultrasound; up until that point, I'd had minimal experience with it. I matched in Chattanooga, Tennessee, and was fortunate enough to have Ben Smith as my ultrasound director. He's just my kind of guy: slightly nerdy and a great educator and physician. He helped me to grow my passion for ultrasound; he even helped me write my first website, fiveminsono.com. While I love being a doctor, my favorite aspect of emergency medicine is definitely bedside ultrasound and its most useful applications. It's easy to shape your career to follow the things that you are passionate about. I ended up doing an ultrasound fellowship in Lexington, Kentucky, which is where I currently work as Ultrasound Director.
What are the benefits of pursuing an ultrasound fellowship after residency? Where can you go with a fellowship?
I think the benefit depends on what you want to do with it. I don't know of any residency program that does not teach residents well enough to be adequate at ultrasound. I think people going into ultrasound fellowships fall into two categories. On one hand, you have people that want to get better at a certain aspect of ultrasound, such as advanced echocardiography and nerve blocks. These graduating residents may have proficiency with basic bedside ultrasound but want further training in a certain aspect of ultrasound in which they may have not gotten training for in their particular residencies. On the other hand, you have the ultrasound fellow who wants to make ultrasound part of their career path. It is increasingly difficult, especially if you are trying to get into academic institutions, to be an ultrasound director or run a program without extra fellowship training.
There seems to be an ever-increasing number of applications for ultrasound in the ED. What do you anticipate will be some of the significant developments in EM ultrasound in the near future?
I think that there definitely are going to be newer applications for bedside ultrasound that we are not even thinking about right now. The applications that are most beneficial that we are not using to their full potential at present would probably be transesophageal echocardiography and bedside nerve blocks.
As the creator of one of the most popular high-yield ultrasound resources (5minsono.com) what are some of your other favorite educational resources from other leaders in the field?
For nerve blocks, Highland Ultrasound is my go-to resource. There are a lot of great videos on Vimeo. I am a little bit biased, but I happen to think Ultrasound Podcast, Ultrasound G.E.L., and Ultrasound of the Week are pretty sweet resources as well.
What are some of the best opportunities for medical students interested in EM ultrasound to get involved in the field?
Locally, make sure to let the ultrasound leaders where you are located know that you are interested in learning, teaching, and being involved. On the national level, many of us are readily available on Twitter (I am @UltrasoundMD) and Instagram!
Related Content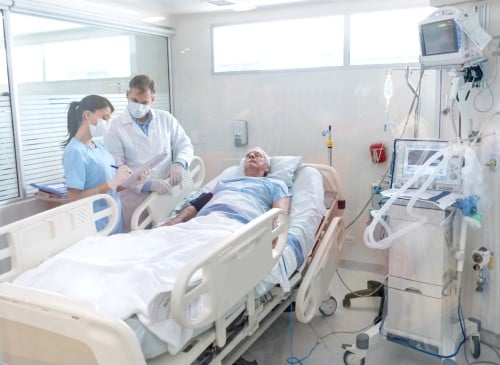 Jan 26, 2023
Tips for Palliative Medicine Consults in the ED
Although most evaluations and interventions focus on providing life-sustaining interventions in the ED, emergency physicians must also be prepared to provide proper care to individuals who may not benefit from the introduction of life-sustaining interventions. Emergency physicians must have knowledge of palliative care and must be able to perform palliative care when indicated. In specific situations, a palliative care consultation may be helpful in initiating and coordinating care for patients who would benefit.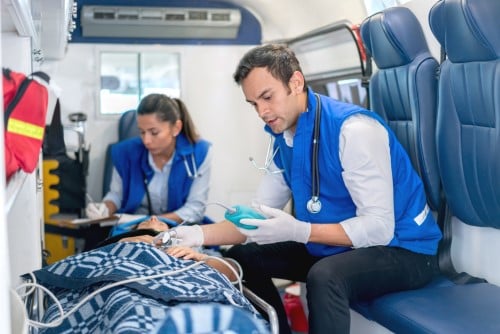 Jan 26, 2023
Case Series: Prehospital POCUS Aides in Shortness of Breath Diagnosis
Shortness of breath is one of the most common EMS chief complaints, with the majority of our population endorsing a history of COPD, CHF, or both. Prehospital POCUS is a quick, non-invasive, and effective diagnostic option with potential benefits and limited downside. This case series demonstrates the different benefits of prehospital POCUS performed by our clinicians during a ride-along.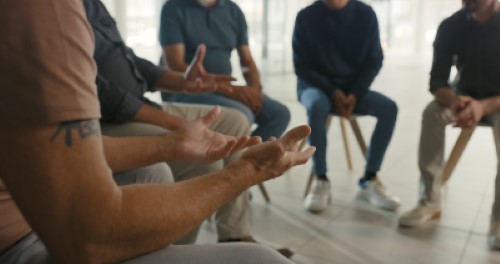 Jan 23, 2023
The Betty Bubble: A Week at the Hazelden Betty Ford Addiction Treatment Center
Addiction is a disease that responds to treatment. We must offer services to all patients no matter how many times it takes them to accept help. Who's to say that attempt number 30 isn't the one that will finally work? In the ED, we see only a snapshot of one's addiction, but it is important to remember that each patient has an entire story, and we can help change the ending.