Willeed Rabah, MSIV, University of Connecticut School of Medicine
As a fourth year medical student applying for residency in EM, I knew I was very interested in the specialty prior to completing a four-week rotation in an emergency department. My early exposure to the field came not through medical school but from my time serving as an EMT, from volunteer experiences in a local ED, and from extensive shadowing as an undergraduate.
Like many medical schools, my institution does not mandate exposure to the ED in the third year; our EM rotation is scheduled during fourth year. Consequently, many students are not exposed to the specialty in time to prepare properly for The Match. At other institutions, however, medical students are required to complete a third year rotation in EM with the option of an additional fourth year elective or acting internship.
This difference in medical student exposure to EM has been examined in a couple of studies, one published by Leslie Zun and LaVonne Downey in 2004 and one by Mary Mulcare and her co-authors in 2011.1,2 These papers both compared students who completed third-year EM rotations to those who did not and calculated the rate of applications to EM residencies among these groups.
According to the study by Mulcare et al, students exposed to a required EM rotation during third year had a higher rate of application to EM residencies. A limitation of this study was a relatively small sample size; it used data from just 23 programs. This may explain the contrasting findings in the 2004 study by Zun and Downey, which also looked at third-year EM rotations and the correlation of this with residency choice. These authors found that 38.7% of the 71 programs surveyed had a required third-year EM clerkship. However, they found no correlation between timing of EM rotation and applications to EM residency.
At a time when many medical schools are revamping their curricula, it would be helpful to have more comprehensive and recent data on this question. It could provide better guidance as to the correlation between EM clerkship scheduling and career choice and allow medical school curricula to accommodate the necessary preparation for students applying for competitive EM residencies. On the other hand, some may question why EM should be positioned as a core third-year clerkship when other specialties do not even feature on mandated curricula at all. Another argument against the third year EM clerkship is that many students, like myself, have had experience in the ED - at least as a consultant - through other core clerkships such as surgery, medicine, neurology, and psychiatry.
Personally, I think a third-year EM clerkship would be beneficial to students in order to foster early exposure to the specialty and to allow medical students to better understand the inner workings of the ED; knowledge that can be fruitfully employed on all core rotations, given how many inpatients arrive through the ED. Furthermore, it would undoubtedly enhance students' understanding of disposition decisions and improve their procedural skills.
References
1. Zun, LS and Downey, L. 2004. Is a Third Year Clerkship in Emergency Medicine Correlated With a Career Choice in Emergency Medicine?. Teaching and Learning in Medicine. 6(1): 14-17.
2. Mulcare, MR et al. 2011. Third-year Medical Student Rotations in Emergency medicine: A survey of Current Practice. Academic Emergency Medicine. s41-s47.
Related Content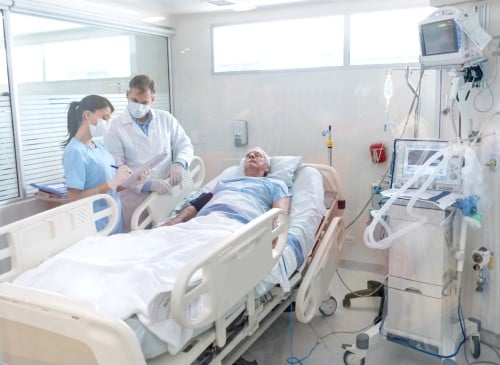 Jan 26, 2023
Tips for Palliative Medicine Consults in the ED
Although most evaluations and interventions focus on providing life-sustaining interventions in the ED, emergency physicians must also be prepared to provide proper care to individuals who may not benefit from the introduction of life-sustaining interventions. Emergency physicians must have knowledge of palliative care and must be able to perform palliative care when indicated. In specific situations, a palliative care consultation may be helpful in initiating and coordinating care for patients who would benefit.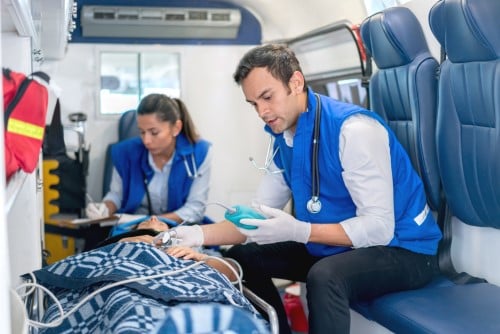 Jan 26, 2023
Case Series: Prehospital POCUS Aides in Shortness of Breath Diagnosis
Shortness of breath is one of the most common EMS chief complaints, with the majority of our population endorsing a history of COPD, CHF, or both. Prehospital POCUS is a quick, non-invasive, and effective diagnostic option with potential benefits and limited downside. This case series demonstrates the different benefits of prehospital POCUS performed by our clinicians during a ride-along.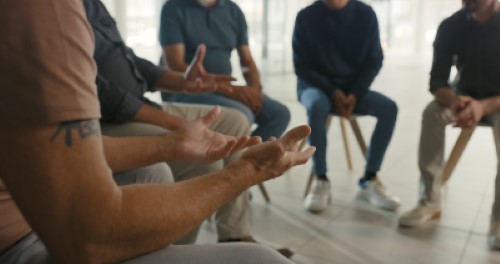 Jan 23, 2023
The Betty Bubble: A Week at the Hazelden Betty Ford Addiction Treatment Center
Addiction is a disease that responds to treatment. We must offer services to all patients no matter how many times it takes them to accept help. Who's to say that attempt number 30 isn't the one that will finally work? In the ED, we see only a snapshot of one's addiction, but it is important to remember that each patient has an entire story, and we can help change the ending.