Chiamara Anokwute, MS3 Indiana University School of Medicine
EMRA MSC Great Lakes Regional Respresentative
Scholarly concentrations offer medical students the opportunity to advance their scholarship in topics of interest outside of the realm of biomedical research. In tandem with their medical education and development of clinical skills, students can pursue scholarly inquiries in areas of Global Health, Aging, Informatics, Medical Education, LGBTQ Healthcare and Advocacy, Urban Medicine and Health Care Disparities, and Healthcare Design to name a few. Academic pursuits in these concentrations can have many benefits for students.
As lifelong learners, physicians and medical students are tasked with keeping up with, and often driving, advancements in medicine. Scholarly concentrations allow students to explore, gain expertise in, and advance areas of study in niches of medicine that transcend specialties. Additionally, students may earn recognition for their efforts in the form of poster presentations, publishing literature, and the continuation of their research projects. Scholarly concentrations, then, provide students with obvious short-term benefits, but there are also long-term benefits from these programs to consider.
These programs boast administrative support and intentional mentorship in a student's area of interest. These are essential in guiding students through the challenges inherent in research and facilitating productivity. The skills gained through these programs set students up for future success in scholarship. In academic medicine, these skills may be essential to a career. However, there are of course questions that come along with these programs.
With all of the rigors of medical school one might ask if the addition of a scholarly concentration is too much? Some medical schools have chosen to make these programs an optional component of their medical education. In such a case, the decision to participate lies in the hands of students. Students can gauge the pros and cons of the additional workload without the pressure of a mandatory status. Other programs have integrated their scholarly concentrations into the curriculum, thus making the additional curriculum items mandatory. With mentor support in an area of interest, the backing of administration, networking opportunities, plus a great conversation topic for interviews, perhaps a scholarly concentration might be in your future.
References:
Chang, Youjin; Ramnanan, Christopher J. PhD A Review of Literature on Medical Students and Scholarly Research, Academic Medicine: August 2015 - Volume 90 - Issue 8 - p 1162-1173 doi: 10.1097/ACM.0000000000000702
Havnaer AG, Chen AJ, Greenberg PB. Scholarly concentration programs and medical student research productivity: a systematic review. Perspect Med Educ. 2017;6(4):216-226. doi:10.1007/s40037-017-0328-2
Related Content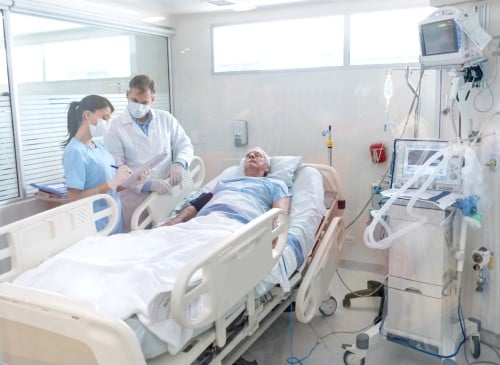 Jan 26, 2023
Tips for Palliative Medicine Consults in the ED
Although most evaluations and interventions focus on providing life-sustaining interventions in the ED, emergency physicians must also be prepared to provide proper care to individuals who may not benefit from the introduction of life-sustaining interventions. Emergency physicians must have knowledge of palliative care and must be able to perform palliative care when indicated. In specific situations, a palliative care consultation may be helpful in initiating and coordinating care for patients who would benefit.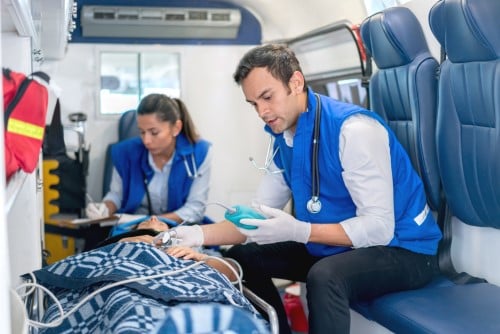 Jan 26, 2023
Case Series: Prehospital POCUS Aides in Shortness of Breath Diagnosis
Shortness of breath is one of the most common EMS chief complaints, with the majority of our population endorsing a history of COPD, CHF, or both. Prehospital POCUS is a quick, non-invasive, and effective diagnostic option with potential benefits and limited downside. This case series demonstrates the different benefits of prehospital POCUS performed by our clinicians during a ride-along.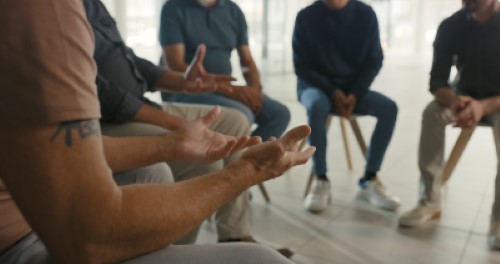 Jan 23, 2023
The Betty Bubble: A Week at the Hazelden Betty Ford Addiction Treatment Center
Addiction is a disease that responds to treatment. We must offer services to all patients no matter how many times it takes them to accept help. Who's to say that attempt number 30 isn't the one that will finally work? In the ED, we see only a snapshot of one's addiction, but it is important to remember that each patient has an entire story, and we can help change the ending.