Katherine Rodman, MSIV, Oregon Health & Sciences University Medical School
EMRA MSC Pacific Representative
Luke Wohlford, MSIII, University of Arizona College of Medicine - Phoenix
EMRA MSC Southwest Representative
"Research" seems to be a topic that often strikes fear in the hearts of medical students. Should I do research? What should I do research on? How do I find a mentor? Is it too late? How many projects should I do? Should I be published? These are all common questions that can race through our minds. Like almost all things in medical school, there is no one answer. The best thing to do is speak with a mentor or advisor in Emergency Medicine who knows you and has a better idea of the "whole" you. While this should not be your only source of information on research and the residency application process, we've collected some statistics, resources, and thoughts from senior students applying to EM.
The Nitty-Gritty
Every year, the National Resident Matching Program (NRMP) compiles data from The Match about the applicant cohort for each specialty on a wide variety of things. Below is the data specifically for research in Emergency Medicine applicants.
Mean number of research experiences:

Matched U.S. MD seniors: 2.8
Unmatched U.S. MD seniors: 2.6
Matched U.S. DO seniors: 1.5
Unmatched U.S. DO seniors: 1.8

Mean number of abstracts, presentations and publications

Matched U.S. MD seniors: 4.3
Unmatched U.S. MD seniors: 3.7
Matched U.S. DO seniors: 2.2
Unmatched U.S. DO seniors: 1.9
So what do these numbers mean? If you dive into the NRMP's data you can see that as a specialty Emergency Medicine applicants on average report fewer research experiences and deliverables than other specialties. This reporting is consistent with the common word-of-mouth advice that research is less emphasized when applying to Emergency Medicine. However, don't get too excited and yell to the world that you don't have to do research, because on average EM-bound students are still doing some level of research, just not as much compared to their counterparts pursuing other specialties. However it's important to note that the mean number of experience and deliverables isn't vastly different for matched and unmatched applicants, meaning that research will not make or break your application.
While the data suggests doing some amount of research for the average applicant, this absolutely does not mean you have to publish a peer-reviewed article in JAMA. Scholarly projects completed through your curriculum, a presentation at Case-Con, or a podcast episode all can be listed as research experience. When you fill out ERAS, there are different types of publications including papers in peer-reviewed journals, abstracts, posters, oral presentations, book chapters, and even non-peer reviewed publications (your blog post or podcast goes here). When you break down the possibilities in ERAS, you can see that there's a lot of ways to report "research" that is not hard-core benchwork or an article you spent a year perfecting. Also you do not need to have a publication to go along with a research experience in ERAS. If you worked on a chart review with a mentor but didn't get to be an author, still put it down! It was an experience and you can explain the work you did in the description section of the entry.
A Few Subjective Opinions
We asked a few fourth years that are working through the interview process now. While it's great to hear first-hand knowledge, remember each of these students represent an individual experience, and their experience will not necessarily hold true for you. The general consensus seems to be this: research can improve your EM residency application but it is not required.
"In my opinion, which does not carry much weight as I haven't found where I'll be matching yet, you have to check a certain number of boxes to have a well-rounded application. Those boxes can be good board scores, strong clinical grades/SLOEs, volunteer work, leadership, research, or prior work experience. Being strong in just one of those areas is not enough to have a good application, but research does not have to be one of your boxes. I have never written an abstract or presented a poster at a conference, but I had longitudinal volunteer work that I did for many years and numerous leadership positions. Other applicants spent years prior to medical school in the medical field or a different profession and have deep work experience that can convey many characteristics that residencies are looking for." - EM-bound MS4
"I have not been asked once about research during interviews. I was told I didn't need to do research and I did no research in medical school. However, I was published prior to medical school." - MS4 dual-applying EM and General Surgery
"I think it depends on the programs you want to go to. If you're more interested in academic programs you should do something because those programs are more likely to prioritize research, but don't do research just because. People can tell if you're not genuine." - MS4 from new program
Does it Have to be EM Research?
You should do research in an area that interests you; don't do research for the sake of research. If you are asked about your work in interviews, the interviewers can tell if it was something you don't care about so make the time you invest worth it. If you find stroke management really interesting, reach out to some neurologists and see if you can help them with chart review. Many of us will do our research in the field of EM though because that is an area we're obviously drawn to. As with anything you choose to spend your valuable extracurricular time doing, be sure that it is something that both inspires passion, and advances your specific interests.
Where do I start?
So you decided to get some research experience. The task of finding projects can appear daunting at first, but the reality is that most researchers would love to work with enthusiastic medical students. Your medical school may have a research faculty database, but researchers at nearby universities or hospitals are fair game too. You likely won't be limited geographically, as the nature of the pandemic virtualizing nearly everything has made research partnerships between people several states away much more common. Keep in mind that projects can range in complexity from case reports to multi-year randomized controlled trials. For medical school purposes, it may be beneficial to start smaller until you find what types of projects and subjects you enjoy working on. Especially for bigger research groups, completing smaller research projects can lead to involvement on larger projects. Still wondering where to start? You're in luck, since EMRA has a whole website dedicated to student research. The EMRA Research Committee is also happy to work with medical students to find projects they would be interested in.
Bottom line:
On average EM students report doing some sort of research on their ERAS application, but this can be anything from a poster, abstract, article, or podcast. You do not need to write for JAMA!
If you despise the idea of research but are anxious about not having any on your application look into writing up a case presentation at your state's local medical chapter
Don't do research for the sake of research, interviewers want to see that you've invested time in something that interests you.
References:
Related Content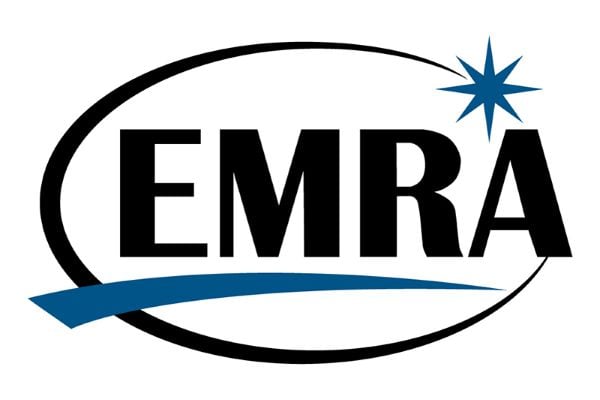 Aug 25, 2017
Your Home
The Emergency Medicine Residents' Association EMRA is the voice of emergency medicine physicians-in-training and the future of our specialty and the largest and oldest independent resident organization in the world. EMRA was founded in 1974 and today has a membership over 18,000 residents, medical students, and alumni.