Leonardo H. Zingg, MSIII, Ponce Health Sciences University
"Location, location, location." This phrase, a touchstone in the real estate world, applies equally to medical students seeking residencies across the United States - and probably to you too. However, you may not have included the US territory and Caribbean island of Puerto Rico in your calculations. Yet with its numerous beaches, tropical mountains, delicious food, vibrant music, and rich Latino culture, Puerto Rico could be the emergency medicine (EM) residency location of your dreams.
Puerto Rico has 102 ACGME-accredited residency programs, including two in EM that were founded in 1993 and 2008 at the University of Puerto Rico and San Lucas Episcopal Hospital/Ponce Health Sciences University, respectively. Both are 3-year university programs that have a strong presence in the community. Each year they accept 10 and 7 interns, respectively, and they are led by diverse board-certified emergency physicians.
What is unique about these programs is their patient population and tropical location. The vast majority of the patients cared for under the auspices of these programs are Spanish-speaking. Although English is used for most medical documentation, examinations, and lectures, being proficient in Spanish is highly recommended. The tropical setting of Puerto Rico also leads to an increased prevalence of pathologies that are rare in the continental U.S. such as leptospirosis, chikungunya, dengue, zika, and barotrauma.
Because the island is a U.S. territory, traveling to and from Puerto Rico is as easy as traveling between the 50 states. It is about a 2.5-hour flight from Miami and no passport is required. U.S. dollars, bank cards, phones, and package delivery services all work in Puerto Rico the same as they do in the rest of the U.S. The cost of living is low, and it has great weather year-round.
Both of the above-mentioned programs are on a par with others on the U.S. mainland. Since both comply with ACGME accreditation standards and American Board of Emergency Medicine (ABEM) requirements, these two programs are excellent options for your residency training. In short, living in Puerto Rico would not only be exciting for you but would also enable you to treat Spanish-speaking patients—an increasing population group in the U.S. — while taking away a great professional learning experience. See the interview below to hear about one EM resident's experience of training on the island.
An Interview with Marisa Lois, MD, PGY2 at San Lucas Episcopal Hospital EM Residency Program of Ponce Health Sciences University
Can you tell us about yourself and how you arrived at the San Lucas Emergency Medicine Program?
I was born and raised in Los Angeles, CA, in a Chilean-American family. I am the youngest of 3 and come from a family of doctors. My father is an interventional radiologist, my sister is a pediatrician, and 3 other family members are pediatricians. After studying at Northeastern University in Boston, MA, I decided to pursue medical school at Ross University. During my 2 years living on the island of Dominica, I found myself frequently traveling through San Juan, Puerto Rico, during semester breaks. I had been to San Juan with my family on vacation before, but had never been to the south of the island. Since I am from California and have no family ties to Puerto Rico, I hadn't seriously considered Puerto Rico when I was looking into residency programs. I soon found out that San Lucas Hospital was one of the larger hospitals in the southern part of the island, had several residency programs in different specialties, and that graduates from Ross had matched into those programs. Even though I had not rotated at the hospital before, I applied because I knew it would be a great opportunity to learn in an environment with limited resources, improve my Spanish skills, and to live in a new place. And I am so happy I applied!
How has your experience been so far?
It has been a great experience; I'm so happy to be here! At first, I was nervous about doing my residency in a new place where my husband and I didn't know anyone, the majority of people speak Spanish, and my Spanish was rusty. However, on the very first day when my husband and I moved into our house in Ponce, our next-door neighbors invited us to come over to their house and cooked us a delicious meal! My husband and I instantly felt welcomed. To this day, everyone we have met has been helpful and welcoming. During my first few weeks in the ED, each of the attending physicians, other residents, and staff all welcomed me into their environment. I have learned a lot about local food, slang words, music, beaches, and holidays. I never knew Christmas was such a big holiday here and it extends for weeks! Overall, everyone has been patient, supportive and extremely helpful. I feel like I have one big family here, something I was looking for in a program.
What do you like to do on your free time?
Since I am from California, whenever I have free time, I try to go to the beach with my husband and friends. I enjoy exploring the island and going to beaches I have never been to before. Going to El Yunque National Rainforest and visiting beautiful and unique towns is also a lot of fun. And did I mention, I love to eat delicious food! I seem to always ask my fellow residents and attendings where their favorite places are to go eat, and write them down on my ever so growing list.
Are you able to meet your short- and long-term career goals?
My short-term goals have been to increase my knowledge, improve my bedside ultrasound skills, speak Spanish more fluently, perform more procedures and to have more confidence in my skills. I have already learned so much about ultrasound, like knowing that you could perform ocular ultrasound! My long-term goals are to become an efficient, confident, knowledgeable, emergency physician who can manage many acutely ill patients on my own. Also, in this hospital, we are exposed to a variety of pathologies that help us learn how to manage those situations with unique treatments. I believe this program gives me the opportunity to learn how to do that and more throughout the 3 years. I'm looking forward to another great year!
Acknowledgments: I would like to thank Dr. Garcia-Gubern, Dr. Cesar Andino, and Robert Ritchie for their advice and support in this endeavor.
Related Content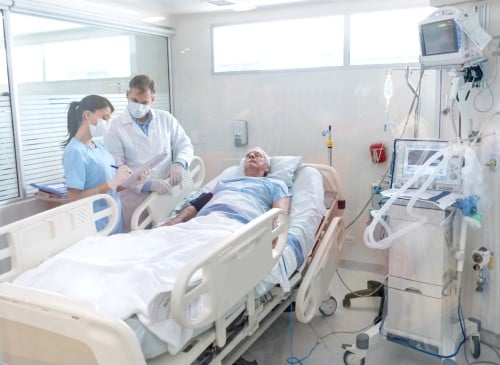 Jan 26, 2023
Tips for Palliative Medicine Consults in the ED
Although most evaluations and interventions focus on providing life-sustaining interventions in the ED, emergency physicians must also be prepared to provide proper care to individuals who may not benefit from the introduction of life-sustaining interventions. Emergency physicians must have knowledge of palliative care and must be able to perform palliative care when indicated. In specific situations, a palliative care consultation may be helpful in initiating and coordinating care for patients who would benefit.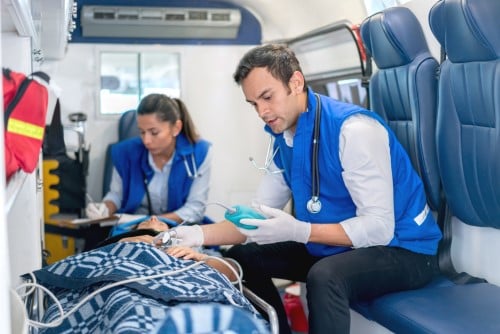 Jan 26, 2023
Case Series: Prehospital POCUS Aides in Shortness of Breath Diagnosis
Shortness of breath is one of the most common EMS chief complaints, with the majority of our population endorsing a history of COPD, CHF, or both. Prehospital POCUS is a quick, non-invasive, and effective diagnostic option with potential benefits and limited downside. This case series demonstrates the different benefits of prehospital POCUS performed by our clinicians during a ride-along.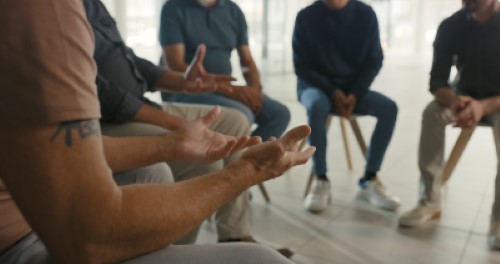 Jan 23, 2023
The Betty Bubble: A Week at the Hazelden Betty Ford Addiction Treatment Center
Addiction is a disease that responds to treatment. We must offer services to all patients no matter how many times it takes them to accept help. Who's to say that attempt number 30 isn't the one that will finally work? In the ED, we see only a snapshot of one's addiction, but it is important to remember that each patient has an entire story, and we can help change the ending.