Cameron Justice, OMS-III, AEMT
EMRA MSC Osteopathic Coordinator
Pacific Northwest University College of Osteopathic Medicine
Corey McNeilly, MS-III
EMRA MSC Chair
University of Texas Health San Antonio, Long School of Medicine
What is Tactical Medicine?
Tactical Emergency Medical Support (TEMS) is a rapidly evolving area of emergency medicine that focuses on prehospital emergency care specifically designed to support high-risk law enforcement operations and operators. Tactical medicine aims to enhance law enforcement operations by assisting in Medical Threat Assessments, training law enforcement officers (LEOs), providing on-scene casualty care, and overseeing preventative health care maintenance of the operators.
TEMS can be dated to the 19th century, with Dominique Jean Larrey, the appointed surgeon-in-chief for Napoleon's Army, who was known for his innovative use of surgical teams dispatched on the battlefield to provide immediate life-saving treatments. In more recent years, TEMS has been utilized by the United States military in the form of specifically-trained medical and tactical support personnel who provide critical treatment in active battlefields and allow for the successful extraction of patient to a higher level of definitive care. Civilian law enforcement agencies took note of the success of TEMS in the military and its potential application in the civilian world; in 1994, the National Tactical Officers Association (NTOA) issued formal positions supporting the wide implementation of a well-trained and equipped TEMS element into all tactical teams.
Today, tactical medicine is an increasingly essential element of law enforcement missions. Tactical Medicine providers are involved in all aspects of tactical operations, including pre-mission planning, training, and implementation of clinical protocols tailored to the tactical environment. The goal of tactical medicine is to help ensure mission success and safety via preventative as well as acute care medicine. TEMS is a rapidly evolving and widespread practice with exciting opportunities for EM physicians - not to mention plenty of space to be involved as a resident.
What would your role look like?
TEMS physicians are intimately involved with all aspects of law enforcement missions. They are expected to train with law enforcement special teams in order to be familiar with the tactical aspect of missions. Beyond the adrenaline of tactical training and firearms safety, TEMS physicians are responsible for the health maintenance and emergency medical training of their LEOs. They are involved in developing tactical medicine operating protocols for their teams. While on missions, the primary function of TEMS physicians is to provide acute medical care to casualties during the mission. Most TEMS Physicians remain in a secure area in armored vehicles during missions. However, it is not unheard of for TEMS physicians to be imbedded with a team headed for a "hot zone" if medical resources are limited and immediate on-scene medical support is mission critical. The role of a TEMS Physician is full of amazing experiences and provides important support for crucial law enforcement operations.
What training options are available?
There are a many ways to start your training to become a TEMS Physician. There are a number of excellent courses available such as Tactical Emergency Medical Support (TEMS), Tactical Combat Casualty Care (TCCC)/Tactical Emergency Casualty Care (TECC), Tactical Medicine Combined Courses, Law Enforcement Tactical Life Saver, and more. There is currently only one Tactical Medicine Fellowship in the country, at Johns Hopkins University. Nevertheless, most ACGME-accredited EMS fellowships include a number of special operations/tactical medicine training hours and integration with local law enforcement. There are also EM residencies as well as EMS fellowships that have tactical medicine tracks for those of you interested in pursuing a career as a TEMS physician.
What are resources for more info regarding Tactical Medicine?
More information about the options available for tactical medicine training during and after residency can be found on the Tactical Emergency Medicine Section of ACEP where there is a list of current fellowships and residencies with strong tactical medicine training. Other helpful resources include the EMRA Fellowship Guide and EMRA EMS Essentials. You can also reach out to your local law enforcement agency and see what training or involvement might be available to you.
Check out upcoming editions of the Medical Student Council Newsletter to read an interview with an attending tactical physician.
Related Content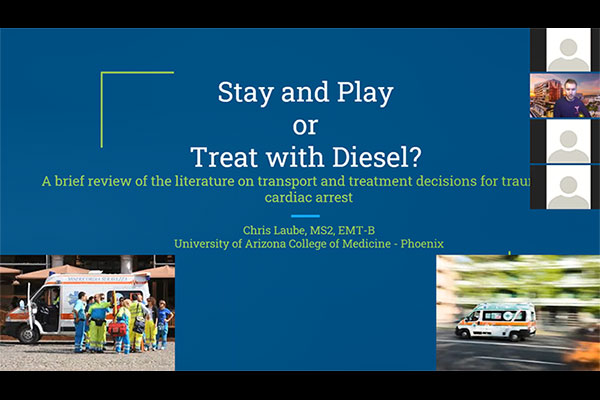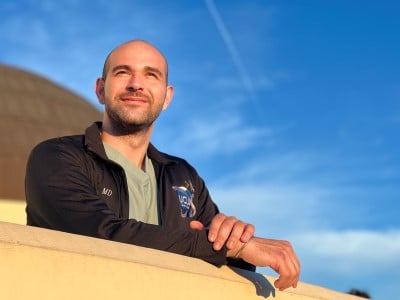 Oct 12, 2022
The Final Frontier for EM: An Inside Look at UCLA's Space Medicine Fellowship Program
Future physician-astronauts, here's a new opportunity that's right up your alley — UCLA's Space Medicine Fellowship. EMRA's Prehospital and Disaster Medicine Committee gets a first-hand look with the program's inaugural fellow, Dr. Haig Aintablian.