Anand Swaminathan, MD, MPH, FACEP (@EMSwami) completed his medical school training at The University of Medicine and Dentistry of New Jersey – New Jersey Medical School in 2005 and his residency training in Emergency Medicine at the Bellevue/NYU Emergency Medicine Program in 2009. He is currently an ABEM board-certified physician with an appointment as an assistant clinical professor of Emergency Medicine at St. Joseph's Hospital in Paterson, NJ.
Dr. Swaminathan is an assistant clinical professor of Emergency Medicine at St. Joseph's Hospital in Paterson, NJ. His main interests are in resident education, faculty development, resuscitation, and knowledge translation. He is a deputy editor and conference chair for EM: RAP and the managing editor for EM Abstracts. He is a big believer in and contributor to the Free Open Access Medical Education (FOAM) movement. Dr. Swaminathan is also an associate editor for REBEL EM and REBELCast and a regular contributor to the EM Cases Quick Hits podcast.
When not working, Dr. Swaminathan enjoys long-distance running and building Legos with his kids (Matt 11, Maya 8, and Luke 4).
Over 400 applications were reviewed by the selection committee, comprised of Steven J. Stack, MD, MBA, FACEP, Zach Jarou, MD, Omar Z. Maniya, MD, MBA, Hannah Hughes, MD, MBA, Ven Subramanyam, MD, Erin Karl, MD, and Jazmyn Shaw.
The selection committee was blinded to EMRA and/or ACEP membership status. Care was taken to ensure both a diverse applicant pool and awardee group. For any questions, contact Cathey Wise at cwise@emra.org
Related Content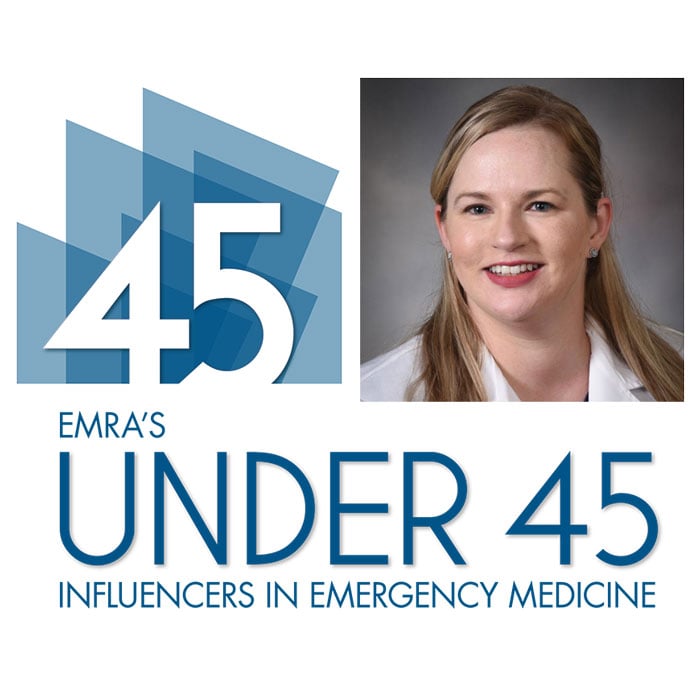 Aug 31, 2019
Nicole Battaglioli, MD, FAWM
As outgoing ALiEM Wellness Think Tank COO, Nicole Battaglioli has devoted considerable time and brainpower to defining and improving resident wellness. Along with being an Assistant Professor of Emergency Medicine, Dr. Battaglioli is the CEO/founder of Komorebi Coaching, lover of wilderness medicine, and promoter of super-sheroes.