Arjun Venkatesh, MD, MBA, MHS (@arjunvenkatesh) is an Associate Professor and Chief of the Section of Administration in the Department of Emergency Medicine at Yale University. He is also Scientist at the Yale Center for Outcomes Research and Evaluation. He has been funded by the NIH, AHRQ, and the Emergency Medicine Foundation to study health system outcomes and efficiency, and he is supported by CMS as co-Principal Investigator of the Emergency Quality Network (E-QUAL) and for the development of the Overall Hospital Quality Star Ratings. He has received over $6 million in grant funding and published over 80 peer-reviewed papers and is senior editor of The Evidence book series. He is a national leader within ACEP and SAEM and he serves on expert panels for the NQF, AHRQ and CMS.
Dr. Venkatesh was described as "one of our favorite attendings" by the Yale EM Residency, assisting residents in mock fellowship interviews, research ventures, and even residency roasts!
Over 400 applications were reviewed by the selection committee, comprised of Steven J. Stack, MD, MBA, FACEP, Zach Jarou, MD, Omar Z. Maniya, MD, MBA, Hannah Hughes, MD, MBA, Ven Subramanyam, MD, Erin Karl, MD, and Jazmyn Shaw.
The selection committee was blinded to EMRA and/or ACEP membership status. Care was taken to ensure both a diverse applicant pool and awardee group. For any questions, contact Cathey Wise at cwise@emra.org
Related Content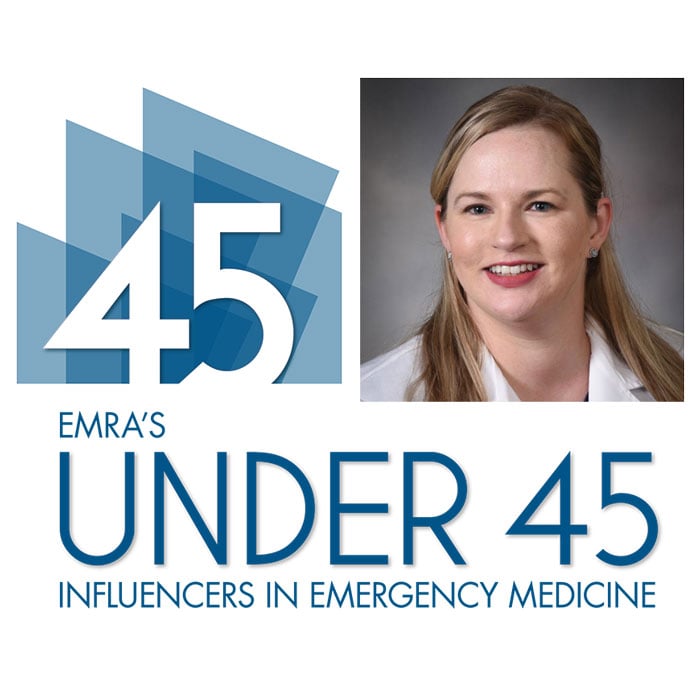 Aug 31, 2019
Nicole Battaglioli, MD, FAWM
As outgoing ALiEM Wellness Think Tank COO, Nicole Battaglioli has devoted considerable time and brainpower to defining and improving resident wellness. Along with being an Assistant Professor of Emergency Medicine, Dr. Battaglioli is the CEO/founder of Komorebi Coaching, lover of wilderness medicine, and promoter of super-sheroes.