Jeff Riddell, MD (@Jeff_Riddell) is an Assistant Professor of Clinical Emergency Medicine at the Keck School of Medicine of the University of Southern California where he works with the residency at LA County + USC Medical Center and co-directs the Medical Education Fellowship.
He has received numerous awards and honors for his teaching and research, including the 2019 Academy Scholar Award in the category of Education Research by the CORD Academy for Scholarship in Education in Emergency Medicine and the 2019 CORD/EMF Emergency Medicine Education Research Grant.
Dr. Riddell's research explores medical education through the lens of digital innovation in work that brings understanding to the gaps between traditional academic practices and contemporary teaching and learning. He is also the course Co-Director of Essentials of Emergency Medicine.
Over 400 applications were reviewed by the selection committee, comprised of Steven J. Stack, MD, MBA, FACEP, Zach Jarou, MD, Omar Z. Maniya, MD, MBA, Hannah Hughes, MD, MBA, Ven Subramanyam, MD, Erin Karl, MD, and Jazmyn Shaw.
The selection committee was blinded to EMRA and/or ACEP membership status. Care was taken to ensure both a diverse applicant pool and awardee group. For any questions, contact Cathey Wise at cwise@emra.org
Related Content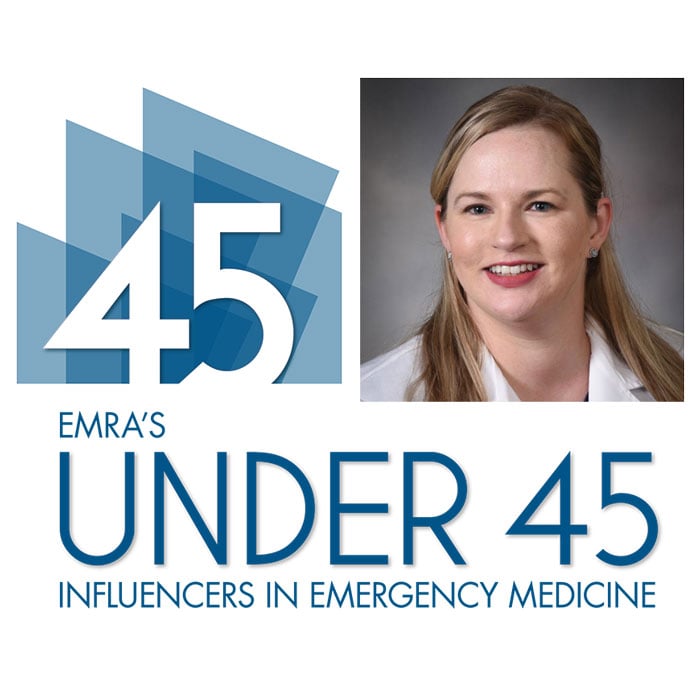 Aug 31, 2019
Nicole Battaglioli, MD, FAWM
As outgoing ALiEM Wellness Think Tank COO, Nicole Battaglioli has devoted considerable time and brainpower to defining and improving resident wellness. Along with being an Assistant Professor of Emergency Medicine, Dr. Battaglioli is the CEO/founder of Komorebi Coaching, lover of wilderness medicine, and promoter of super-sheroes.