Michelle Lin, MD, MPH, MS, FACEP (@DrMichelleLin) is an emergency physician and health services researcher whose goal is to improve the value, equity and patient-centeredness of emergency care. Her funded projects have examined the impact of value-based care on emergency medicine delivery and payment; the implementation of patient-reported outcomes in the ED; and drivers of variation in ED admission rates.
Dr. Lin was honored with an Academy Health Presidential Scholarship for New Health Services Researchers in 2016, EMF Health Policy Scholar award from 2015-2017, and American Board of Medical Specialties Visiting Scholar Award from 2014-2015 in recognition of her early achievement. As Chair-Elect of the Clinical Emergency Data Registry Committee, she helps oversee quality measure development and implementation for the largest qualified clinical data registry in emergency medicine. She is also Vice President of Communications for the Academy of Women in Academic Emergency Medicine and received the 2019 AWAEM Momentum Award in recognition of her work to advance gender equity in academic emergency medicine. Dr. Lin holds leadership roles on multiple national committees, including the National Quality Forum, the American College of Emergency Physicians Quality & Patient Safety Committee and Alternative Payment Model Task force. She recently served as a fellow and consultant within the Centers for Medicare and Medicaid Innovation (CMS/CMMI) Seamless Care Models group. Dr. Lin completed a fellowship in Health Policy Research at Brigham and Women's Hospital and a Masters in Clinical Epidemiology at the Harvard T.H. Chan School of Public Health.
She is a graduate of Northwestern University and completed residency in emergency medicine at Bellevue Hospital and NYU Medical Center.
Over 400 applications were reviewed by the selection committee, comprised of Steven J. Stack, MD, MBA, FACEP, Zach Jarou, MD, Omar Z. Maniya, MD, MBA, Hannah Hughes, MD, MBA, Ven Subramanyam, MD, Erin Karl, MD, and Jazmyn Shaw.
The selection committee was blinded to EMRA and/or ACEP membership status. Care was taken to ensure both a diverse applicant pool and awardee group. For any questions, contact Cathey Wise at cwise@emra.org
Related Content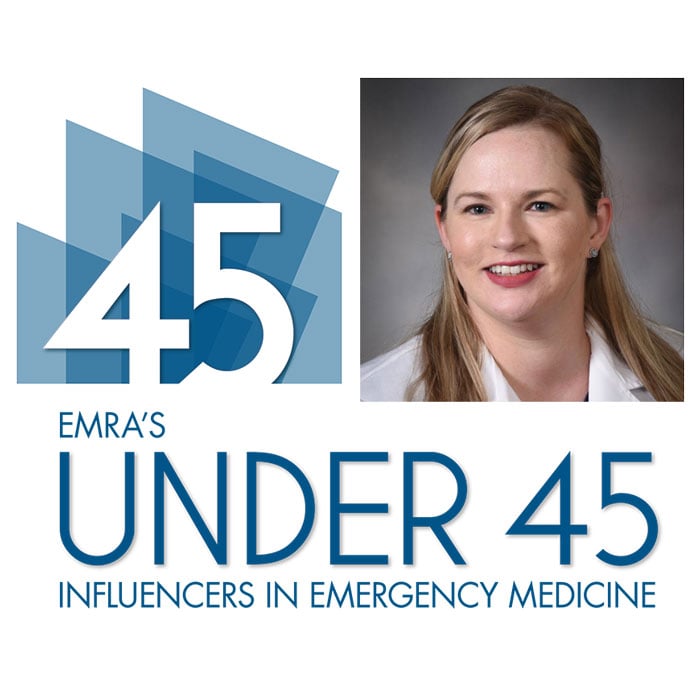 Aug 31, 2019
Nicole Battaglioli, MD, FAWM
As outgoing ALiEM Wellness Think Tank COO, Nicole Battaglioli has devoted considerable time and brainpower to defining and improving resident wellness. Along with being an Assistant Professor of Emergency Medicine, Dr. Battaglioli is the CEO/founder of Komorebi Coaching, lover of wilderness medicine, and promoter of super-sheroes.