Joe-Ann Moser, MD MS
University of Wisconsin - Madison | Madison, WI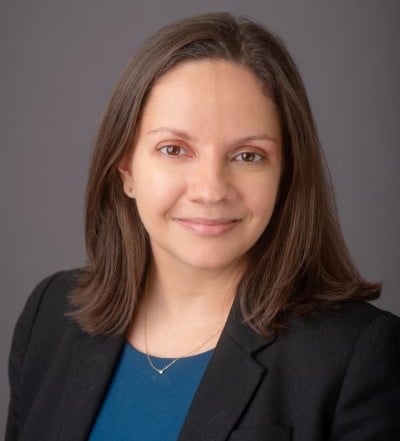 Hello, my name is Joe-Ann Moser. Some of you may know me as the "Carmen San Diego" host of the 2022 Quiz Show. Behind the scenes, I am also the Immediate Past Chair of EMRA's Education Committee. And I hope to serve as your next EMRA Director of Education. Currently, I am the Medical Education Fellow at the University of Wisconsin. As a fellow, I have the time needed to fully commit myself to effectively contributing to the EMRA Board of Directors.
After serving in an EMRA leadership role over the past two years, I have prior experience with the Director of Education's formal responsibilities. This makes me well-prepared to be a knowledgeable and productive member of the board.
Emergency Medicine is a fast-paced specialty where we see patients with a myriad of chief complaints. This is a great environment to work in but can sometimes make it more difficult to learn. If elected, I will do everything in my power to successfully advocate for you and your education on a national level.
I would be honored to serve as your next EMRA Director of Education! Thank you so much for your consideration.
Joe-Ann Moser CV
Director of Education
As the Director of Education, applicants should have a broad understanding of both medical student and resident educational needs, and have progressive ideas in the realm of delivering up-to-date educational content. Excellent candidates may be considering a future leadership role in academic medicine such as program or clerkship directorship, and should have an understanding of the ACGME competencies, curriculum design, educational assessment, and educational research. The Director of Education also has a pivotal role in mentorship to the Medical Student Council, and helps to foster relationships between residents and medical students on a national level.
Election
Odd-numbered years
Term
2 years
Duties

Oversee the coordination and execution of a variety of projects related to resident and/or medical student education
Review new and existing EMRA publications to ensure quality and usefulness of content for members
Serve as liaison between EMRA and CORD, as well as serve on the planning committee for the CORD Academic Assembly resident track
Oversee content development for EMRA*Cast podcast
General board responsibilities (misc projects, monthly board meetings, write articles for EM Resident magazine, and serve as liaison to a number of EMRA Committees including the EMRA Education Committee and the Medical Student Council)
Represent EMRA members at ACEP Council

Travel

Monthly EMRA Board of Directors meeting (virtual attendance)
ACEP Scientific Assembly (Oct)
EMRA Board of Directors' Retreat (Jan)
ABEM site visit (March)
CORD Academic Assembly (March/April)
Leadership & Advocacy Conference (May)
Society of Academic Emergency Medicine Annual Meeting (May)
Related Content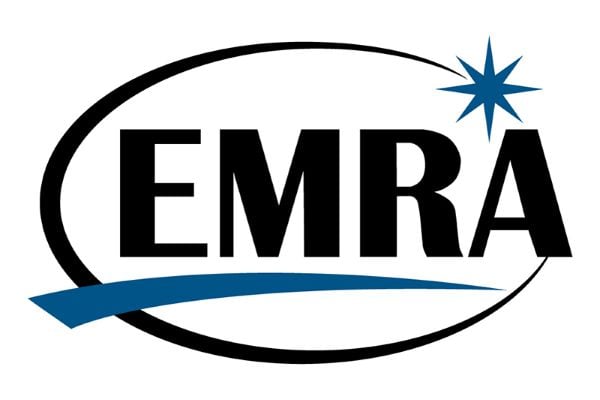 Aug 25, 2017
Your Home
The Emergency Medicine Residents' Association EMRA is the voice of emergency medicine physicians-in-training and the future of our specialty and the largest and oldest independent resident organization in the world. EMRA was founded in 1974 and today has a membership over 18,000 residents, medical students, and alumni.