Related Content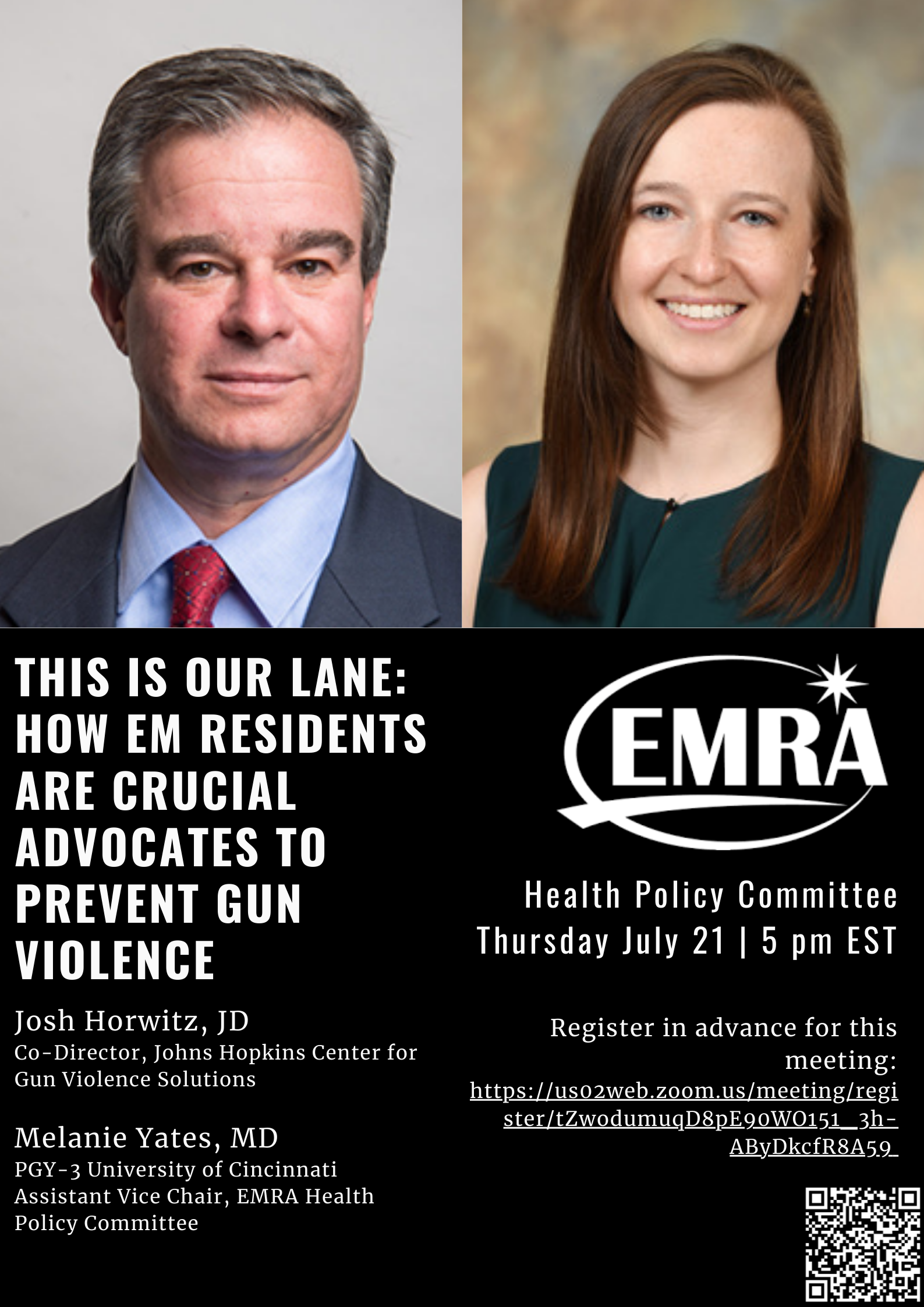 Jul 14, 2022
Health Policy | This is Our Lane
The EMRA Health Policy Committee invites you to this important discussion that we are moved to hold in light of ongoing national tragedies due to gun violence. We will be learning from Josh Horwitz, J.D. who is the Co-Director of the Johns Hopkins Center for Gun Violence Solutions as well as our very own Dr. Melanie Yates (rising PGY-3 Univ of Cincinnati & Assistant Vice Chair to the Health Policy Committee) who will share more updates related to gun violence prevention and her role as a Resident Representative on the ACEP Public Health and Injury Prevention Committee.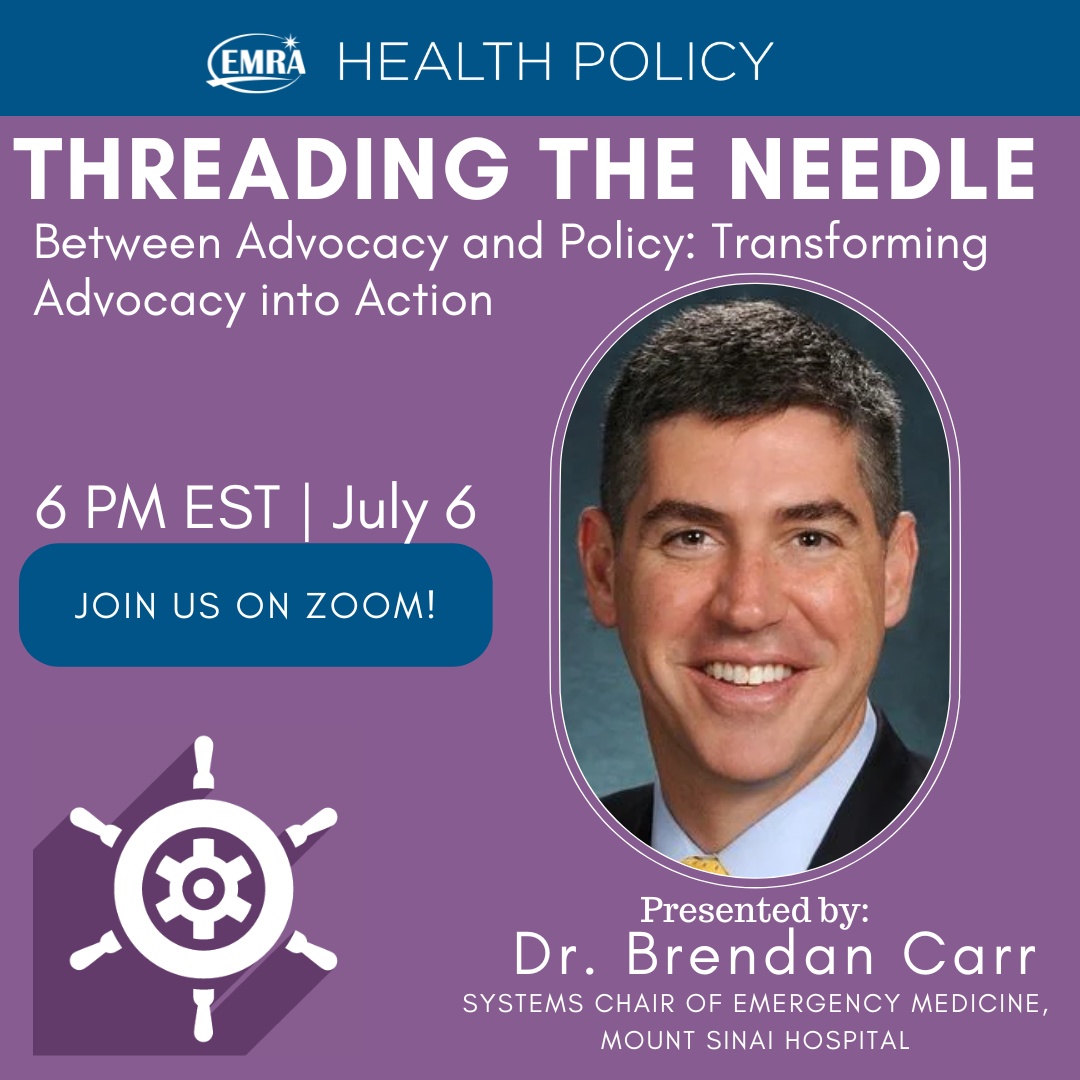 Jun 27, 2023
Threading the Needle
We're excited to invite you to a discussion with Dr. Brendan Carr, System Chair of Emergency Medicine at the Icahn School of Medicine at Mount Sinai! Join us on July 6th @6PM EST to learn about the thin line between advocacy + policy and how to elevate your passions into your career. Don't miss out on this opportunity! Register here. We're excited to see you then!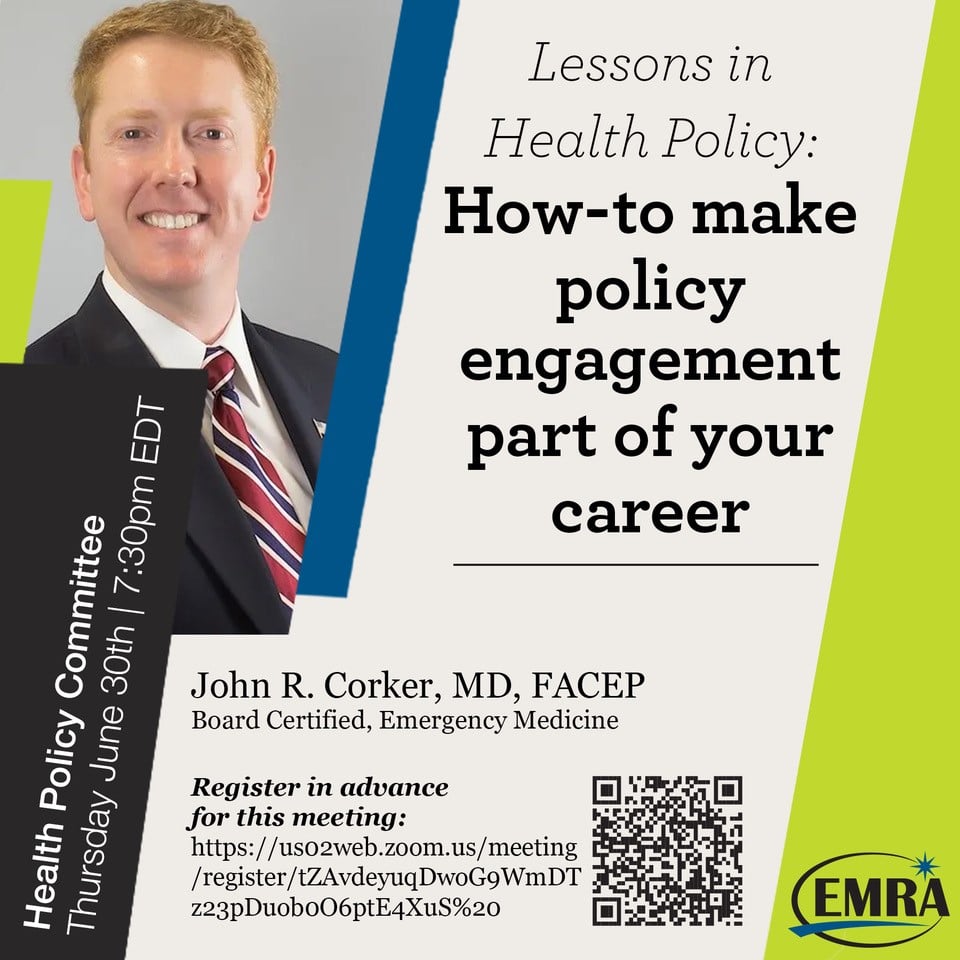 Jun 29, 2022
Lessons in Health Policy: How-to make policy engagement part of your career
We are delighted to welcome Dr. John Corker who is an established and experienced emergency medicine physician in Southwest Ohio. He is also an expert at how to get involved in health policy at the local, state, and national level. Please join the EMRA Health Policy Committee on June 30th @ 7:30pm EDT to hear this award-winning EM doc talk about his journey through emergency medicine, how to get involved in health policy, and how to make advocacy for your colleagues and patients a lasting part of your career.