Every year, up to fifteen residents compete in the event with spirited 6-minute talks about anything in emergency medicine that strikes their fancy. A panel of four judges, all well-known lecturers and emergency medicine leaders in their own right, give honest feedback to the competitors and determine the top two winners. The audience gets a chance to vote, too, by rewarding the coveted "People's Choice" award.
2021 Winners
Other Competitors
Related Content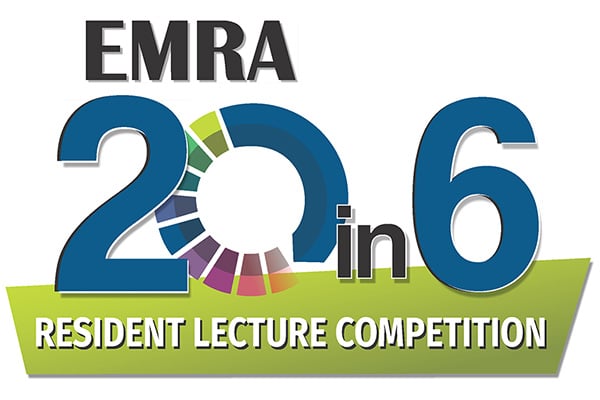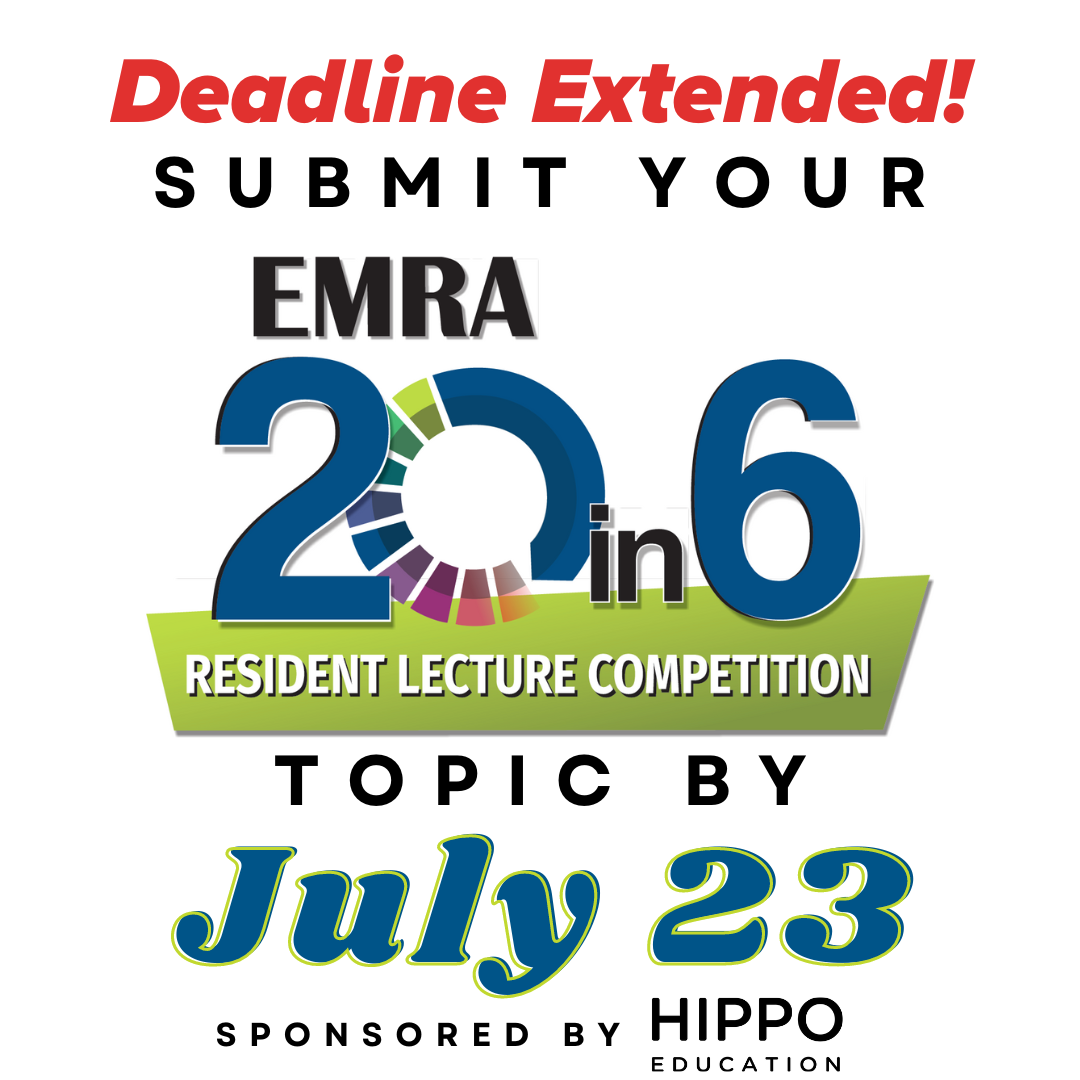 May 10, 2023
Resident Lecture Contest - 20 in 6 at ACEP23
The EMRA 20 in 6 Resident Lecture Competition will be held in-person at ACEP Scientific Assembly on Tuesday, Oct. 10. We seek out the best resident speakers in the country, and each year they compete for the title "Best Resident Lecturer." Residents are given up to 6 minutes and exactly 20 slides to lecture on any topic that is relevant to emergency medicine. It's designed to be a fast-paced, intellectually stimulating event in a fun, EMRA-style atmosphere. Submit a topic by July 23.