EMRA's Toxicology Committee is joined by Dr. RIttirak Othong to discuss Exotic Snake Envenomations.
Related Content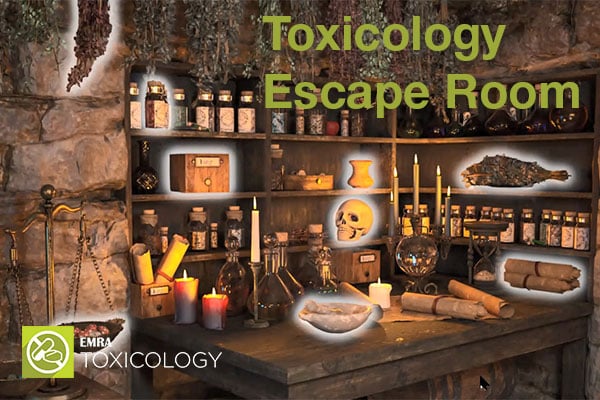 Sep 27, 2020
Toxicology Escape Room at ACEP20
EMRA's Toxicology Committee built a Virtual Escape Room as a clinical challenge and competition during ACEP20.  This interactive event included teams from around the country trying to solve tox quizes and challenges to get through the fastest. Check out the game and the walk-through of what the teams experienced.