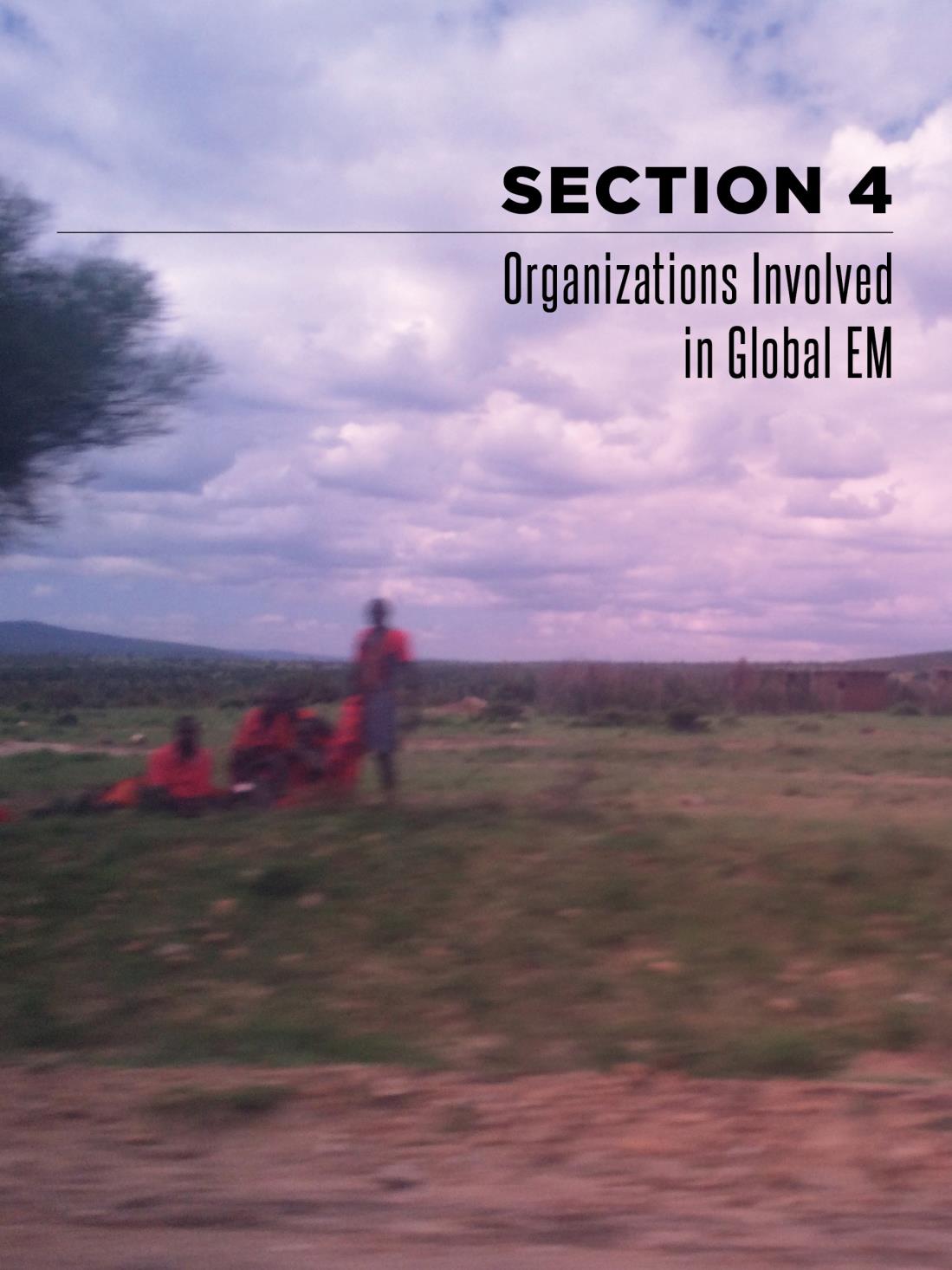 No description of global emergency medicine is complete without a listing of the key organizations and societies involved. These organizations represent a rich history of GEM leadership, ethical and professional reflection and development. While much of the work is done on a volunteer basis, the visibility of the work is important not only for the specialty as a whole but also for the budding international practitioner.
It would be impossible for all GEM practitioners to be fully connected to every professional organization and volunteer organization. We encourage you to learn more about each organization and become meaningfully involved in one or a few organizations. Involvement with a professional society helps you avoid "practicing in a vacuum" and inspires participants with fresh ideas for their region(s) of the world.
NGOs and governmental organizations often employ residency-trained emergency physicians. We provide an overview of these organizations and their respective missions and prior work. These organizations have allowed emergency physicians to participate in coordinated, appropriate humanitarian and development projects throughout the world. This section is intended to connect you to an important professional stepping-stone, or a lifelong career!
The organizations continue to evolve rapidly, so their websites are usually a more up-to-date resource for learning about their most recent activities