Section 5 Travel Related Information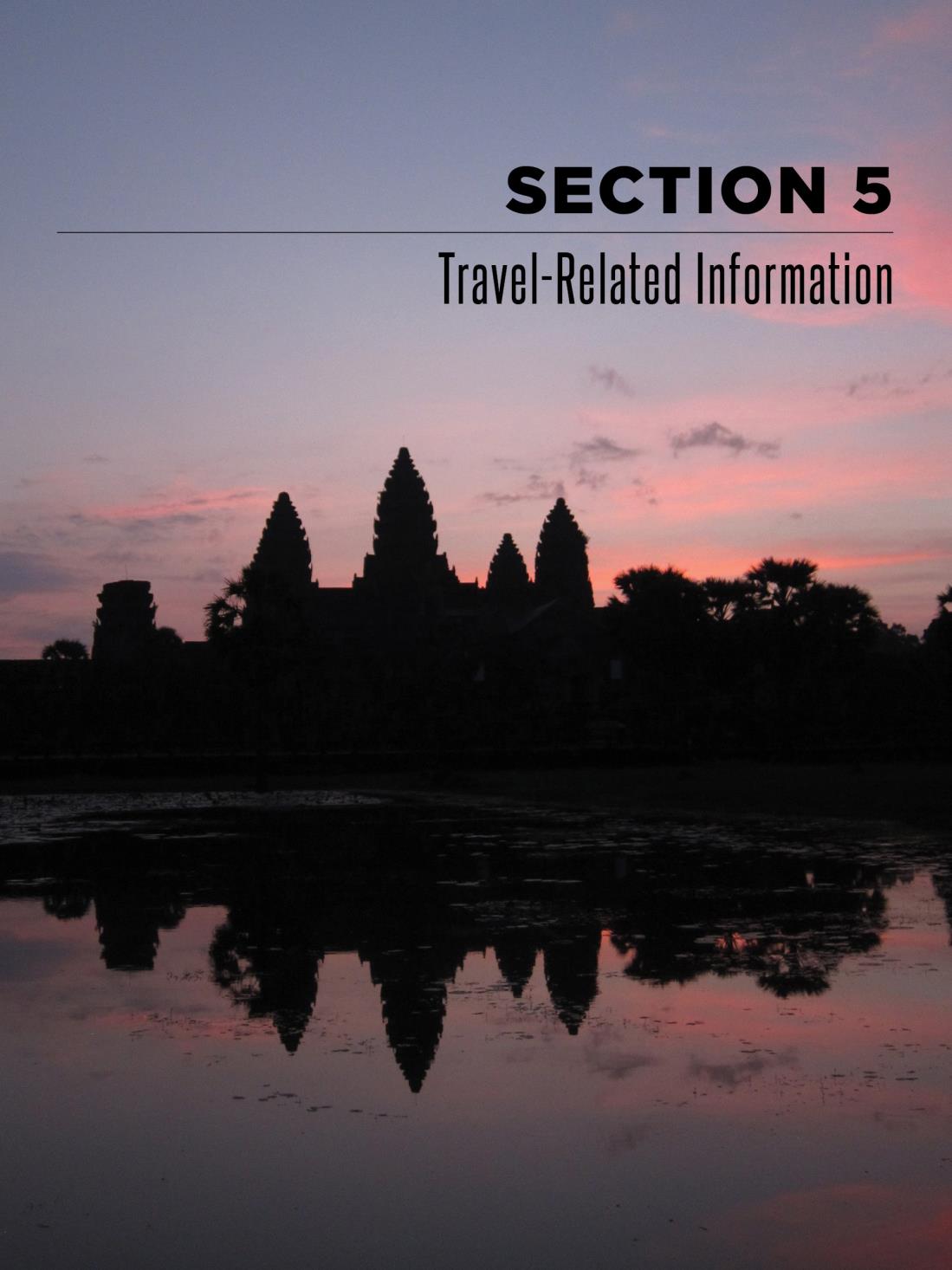 This section contains information that helps any person planning for international travel, but especially those traveling for global health work. It is divided into four chapters devoted to Health, Safety, Communication, and Additional Travel Documentation and Resources.
Despite the variability of travel due to region, type of work, or duration, common recommendations can be made for any traveler. It is always important to research the climate, the available local resources, and the ability to obtain necessary or essential supplies while in the country.
Many resources are highlighted within the various topics in this section, but key resources are also available as a list in Chapter 18.