Cameron Justice, OMS-IV, Pacific Northwest University College of Osteopathic Medicine
EMRA MSC Osteopathic Coordinator
Following our article earlier this year focused on the EM subspeciality of tactical medicine, we spoke with one of the leaders of the field: Dr. John Wipfler III, author of the ACEP-endorsed textbook Tactical Medicine Essentials.
How would you describe tactical medicine?
Tactical medicine is a division of medicine where the prime objective is the support of the tactical officers of the SWAT team. A Special Weapons and Tactics (SWAT) Team is a special group of highly trained individuals with highly specialized skills in assessing and resolving high-risk threats with as minimal morbidity and mortality as possible. As a tactical medicine provider, my primary objective is to provide comprehensive medical support to the SWAT officers, with the secondary objective being providing necessary care to others on scene, i.e. bystanders, targets, other victims.
What is the physician's role in tactical medicine?
You are there to provide close-up medical support, with the goal of having advanced life-support interventions available within 30 seconds of the point of injury. There really are two ways of accomplishing this goal:
Hang out in the Incident Command Unit with high brass. Not much tactical training is required here, since it mostly entails oversight and backup support of the field medics that are embedded in the team

Be involved at the Tactical Operations Center (TOC), which is where all the operators are completing the mission planning and gearing up for the mission. Participating at this point involves much more tactical training with the team in order to be a safe and effective operator on scene with the rest of the team.
You really have a lot of options as far as being a tactical medicine provider goes, depending on the level of involvement you would like to have and the level of participation your local agencies are willing to grant you. You can be the medical director of a tactical emergency medical service unit, where you mainly function as the primary physician for the team, as well as writing medical protocols, and leading trainings for your team. Or you can choose to be more hands-on, embedding within the team and participating in the same training as the tactical operators as well as being in charge of the medical aspects of your unit. EMS medical directors also help support their local tactical medics and rescue task forces and can choose to be more or less involved. Just be aware that the medical legal coverage for tactical medicine can be a big barrier, especially for resident physicians, so check with your hospital and local and regional teams.
In what ways could medical students get more involved in this field?
Go ahead and check out the ACEP Tactical Medicine Section. I am the current Vice Chair. We are preparing to revamp the webpage, but there are currently some helpful resources listed such as the tactical medicine tool kit. There is also a list of training and education sites for various courses in addition to a list of some of the EM residency programs that offer tactical medicine electives. I am currently working on creating a comprehensive list of all the verified tactical medicine programs in the country. Currently, there are only 54 EM residencies that offer some level of tactical medicine training. I would suggest starting by reading, completing courses if you can, and trying to choose a residency program that offers tactical medicine training.
More about Dr. Wipfler:
Dr. Wipfler is an Attending Emergency Medicine Physician at the OSF Saint Francis Medical Center, a Level I Trauma Center in Peoria, Illinois. He is board certified in emergency medicine and teaches as a clinical professor at the University of Illinois College of Medicine. Dr. Wipfler served in the military for 14 years, attaining the rank of Major in the U.S. Army Medical Corps, and transitioned to supporting law enforcement tactical operations in 1994. He is involved in prehospital search and rescue, technical rescue, volunteers with Illinois's primary disaster response team, and he has served as the medical director of Life Flight air medical program. He was also instrumental in forming the first tactical EMS unit in Illinois in 1998. His unit supports three tactical SWAT teams in central Illinois and has been involved in over 200 SWAT callouts. In addition, he has supported callouts or training with the U.S. Secret Service, U.S. Marshals Office, FBI, and DEA in central Illinois. He is the Chair-Elect of ACEP's Tactical Medicine Section.
Related Content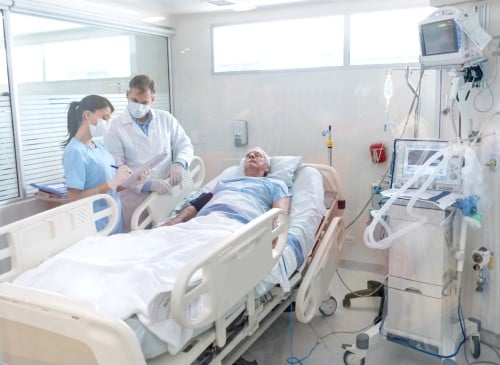 Jan 26, 2023
Tips for Palliative Medicine Consults in the ED
Although most evaluations and interventions focus on providing life-sustaining interventions in the ED, emergency physicians must also be prepared to provide proper care to individuals who may not benefit from the introduction of life-sustaining interventions. Emergency physicians must have knowledge of palliative care and must be able to perform palliative care when indicated. In specific situations, a palliative care consultation may be helpful in initiating and coordinating care for patients who would benefit.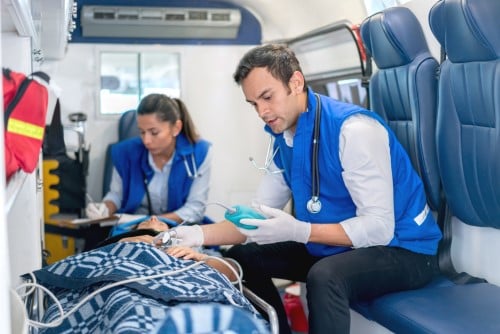 Jan 26, 2023
Case Series: Prehospital POCUS Aides in Shortness of Breath Diagnosis
Shortness of breath is one of the most common EMS chief complaints, with the majority of our population endorsing a history of COPD, CHF, or both. Prehospital POCUS is a quick, non-invasive, and effective diagnostic option with potential benefits and limited downside. This case series demonstrates the different benefits of prehospital POCUS performed by our clinicians during a ride-along.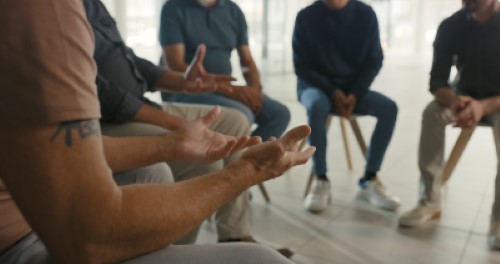 Jan 23, 2023
The Betty Bubble: A Week at the Hazelden Betty Ford Addiction Treatment Center
Addiction is a disease that responds to treatment. We must offer services to all patients no matter how many times it takes them to accept help. Who's to say that attempt number 30 isn't the one that will finally work? In the ED, we see only a snapshot of one's addiction, but it is important to remember that each patient has an entire story, and we can help change the ending.