Cedric Dark, MD, MPH, FACEP (@RealCedricDark) is Founder and Executive Editor of Policy Prescriptions®. A graduate of Morehouse College, Dr. Dark earned his medical degree from New York University School of Medicine and holds a master's degree from the Mailman School of Public Health at Columbia University. He completed his residency training at George Washington University. Currently, Dr. Dark is an Assistant Professor in the Department of Emergency Medicine and a Health Policy Scholar in the Center for Medical Ethics & Health Policy at Baylor College of Medicine. He produces a health policy podcast for the American Academy of Emergency Medicine, facilitates the EMRA+PolicyRx Health Policy Journal Club, and is a regular columnist for ACEP Now.
Dr. Dark was described by a nominator as the "Obi-Wan Kenobi of health policy and advocacy", who has not only displayed outstanding organization leadership but also has mentored students and residents interested in healthcare research and policy.
EM Resident
Articles and Publications
Over 400 applications were reviewed by the selection committee, comprised of Steven J. Stack, MD, MBA, FACEP, Zach Jarou, MD, Omar Z. Maniya, MD, MBA, Hannah Hughes, MD, MBA, Ven Subramanyam, MD, Erin Karl, MD, and Jazmyn Shaw.
The selection committee was blinded to EMRA and/or ACEP membership status. Care was taken to ensure both a diverse applicant pool and awardee group. For any questions, contact Cathey Wise at cwise@emra.org
Related Content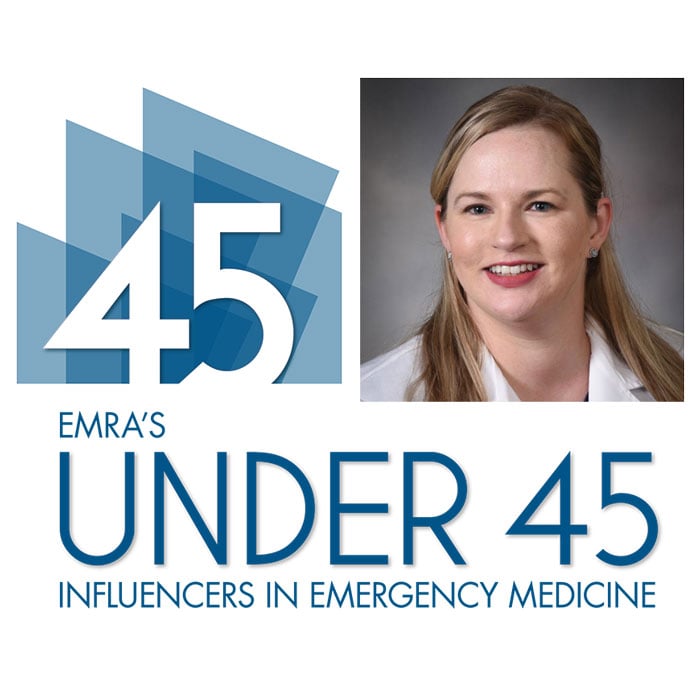 Aug 31, 2019
Nicole Battaglioli, MD, FAWM
As outgoing ALiEM Wellness Think Tank COO, Nicole Battaglioli has devoted considerable time and brainpower to defining and improving resident wellness. Along with being an Assistant Professor of Emergency Medicine, Dr. Battaglioli is the CEO/founder of Komorebi Coaching, lover of wilderness medicine, and promoter of super-sheroes.