Cleavon Gilman, MD (@Cleavon_MD) is an emerging voice in Emergency Medicine using his lyrical mastery to educate and advocate about topics such as physician wellness, health policy, and evidence-based medicine. Dr. Gilman's music earned him first place at SAEM's Got Talent in 2019 and has been widely viewed on YouTube. Dr. Gilman's path to medicine included service in the military, where he was a Combat Medic deployed to Iraq, overcoming personal hardship during his youth and a speech impediment, using his voice to inspire change. In addition to his accomplishments in medicine, music, and service, Dr. Gilman was described as "humanist to his core exuding kindness and compassion in all aspects of his life."
Over 400 applications were reviewed by the selection committee, comprised of Steven J. Stack, MD, MBA, FACEP, Zach Jarou, MD, Omar Z. Maniya, MD, MBA, Hannah Hughes, MD, MBA, Ven Subramanyam, MD, Erin Karl, MD, and Jazmyn Shaw.
The selection committee was blinded to EMRA and/or ACEP membership status. Care was taken to ensure both a diverse applicant pool and awardee group. For any questions, contact Cathey Wise at cwise@emra.org
Related Content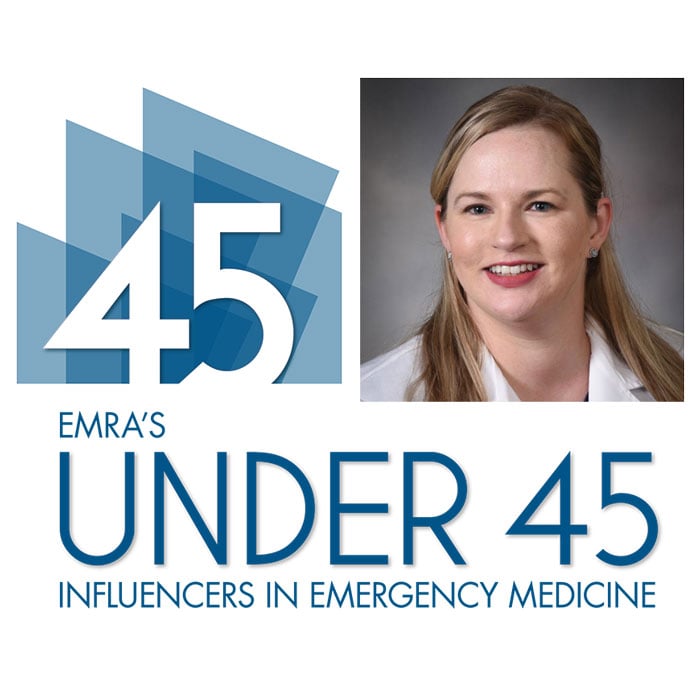 Aug 31, 2019
Nicole Battaglioli, MD, FAWM
As outgoing ALiEM Wellness Think Tank COO, Nicole Battaglioli has devoted considerable time and brainpower to defining and improving resident wellness. Along with being an Assistant Professor of Emergency Medicine, Dr. Battaglioli is the CEO/founder of Komorebi Coaching, lover of wilderness medicine, and promoter of super-sheroes.