Jeremy Samuel Faust, MD, MS, MA (@jeremyfaust) is an attending physician in the Brigham and Women's Hospital Department of Emergency Medicine in the Health Policy Division and is an Instructor at Harvard Medical School.
He is medical editor-in-chief of ACEP Now and an associate editor of News & Perspectives for The Annals of Emergency Medicine. His writing has appeared in The New York Times, Slate, The New York Daily News, Mother Jones, Undark, and peer-reviewed journals including JAMA, Lancet Oncology, The Annals of Emergency Medicine, and others. He has spoken about topics including free open-access medical education and medical writing for the general public internationally at the Royal College of Emergency Medicine, Social Media and Critical Care (Australia, Germany, Ireland), and domestically at the Counsel of Residency Directors of Emergency Medicine (CORD); Harvard Medical School's Writing, Publishing, and Social Media for Healthcare Professionals; Resuscitation; and elsewhere.
He and Lauren Westafer, DO, MPH, are the cohosts of the award-winning FOAMcast, a popular emergency medicine podcast and inaugural recipient of EMRA's FOAMer of the Year award.
Over 400 applications were reviewed by the selection committee, comprised of Steven J. Stack, MD, MBA, FACEP, Zach Jarou, MD, Omar Z. Maniya, MD, MBA, Hannah Hughes, MD, MBA, Ven Subramanyam, MD, Erin Karl, MD, and Jazmyn Shaw.
The selection committee was blinded to EMRA and/or ACEP membership status. Care was taken to ensure both a diverse applicant pool and awardee group. For any questions, contact Cathey Wise at cwise@emra.org
Related Content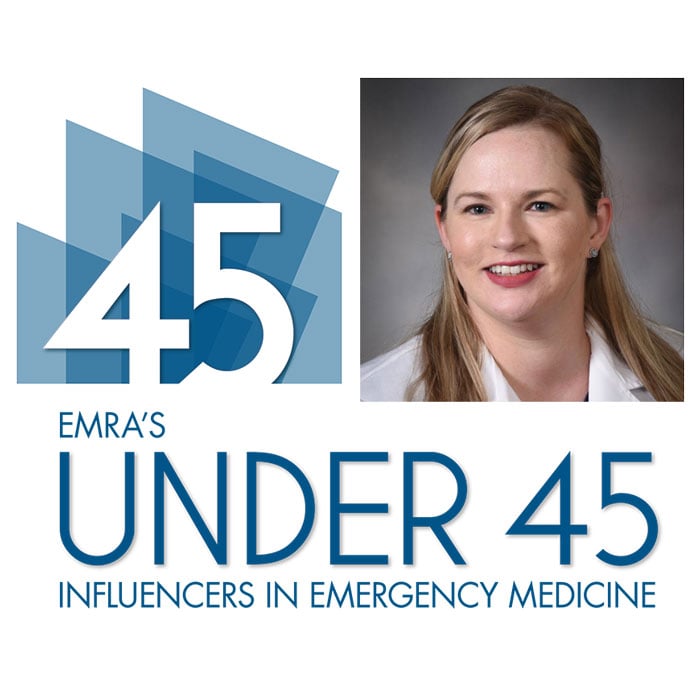 Aug 31, 2019
Nicole Battaglioli, MD, FAWM
As outgoing ALiEM Wellness Think Tank COO, Nicole Battaglioli has devoted considerable time and brainpower to defining and improving resident wellness. Along with being an Assistant Professor of Emergency Medicine, Dr. Battaglioli is the CEO/founder of Komorebi Coaching, lover of wilderness medicine, and promoter of super-sheroes.