Ali Raja, MD, MBA, MPH, FACHE (@AliRaja_MD) is the Executive Vice Chair of the Department of Emergency Medicine at Massachusetts General Hospital and an Associate Professor at Harvard Medical School. Dr. Raja received his MPH from the Harvard School of Public Health, holds MD and MBA degrees from Duke University and, after training in emergency medicine at the University of Cincinnati, completed a research fellowship at Brigham and Women's Hospital. He is board certified in both emergency medicine and clinical informatics and is appointed to both the Departments of Emergency Medicine and Radiology at HMS. A practicing emergency physician and author of over 200 publications, his federally funded research focuses on improving the appropriateness of resource utilization in emergency medicine. Dr. Raja is also an expert on the management of critically ill patients in the emergency department and prehospital arenas. He has served as a critical care air transport team commander for the US Air Force, a civilian flight physician, a tactical physician for a number of local, state, and federal agencies, and a physician with MA-1 DMAT.
Over 400 applications were reviewed by the selection committee, comprised of Steven J. Stack, MD, MBA, FACEP, Zach Jarou, MD, Omar Z. Maniya, MD, MBA, Hannah Hughes, MD, MBA, Ven Subramanyam, MD, Erin Karl, MD, and Jazmyn Shaw.
The selection committee was blinded to EMRA and/or ACEP membership status. Care was taken to ensure both a diverse applicant pool and awardee group. For any questions, contact Cathey Wise at cwise@emra.org
Related Content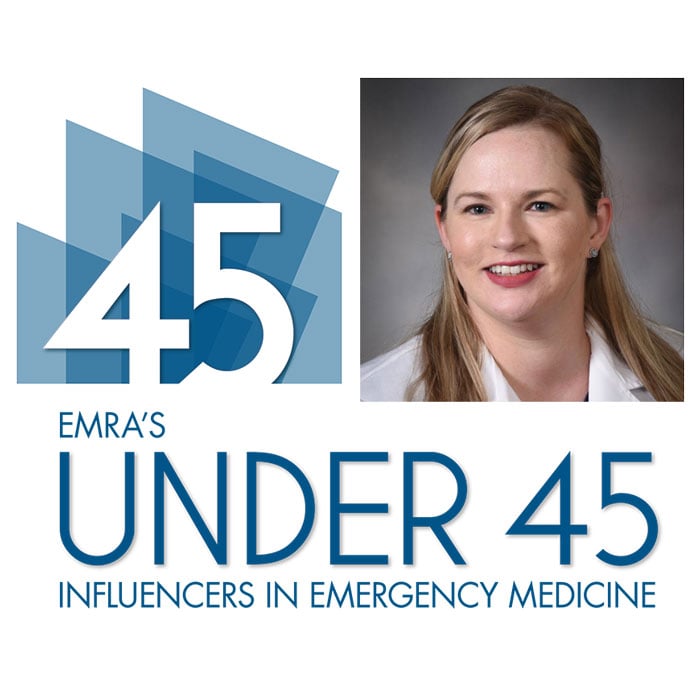 Aug 31, 2019
Nicole Battaglioli, MD, FAWM
As outgoing ALiEM Wellness Think Tank COO, Nicole Battaglioli has devoted considerable time and brainpower to defining and improving resident wellness. Along with being an Assistant Professor of Emergency Medicine, Dr. Battaglioli is the CEO/founder of Komorebi Coaching, lover of wilderness medicine, and promoter of super-sheroes.