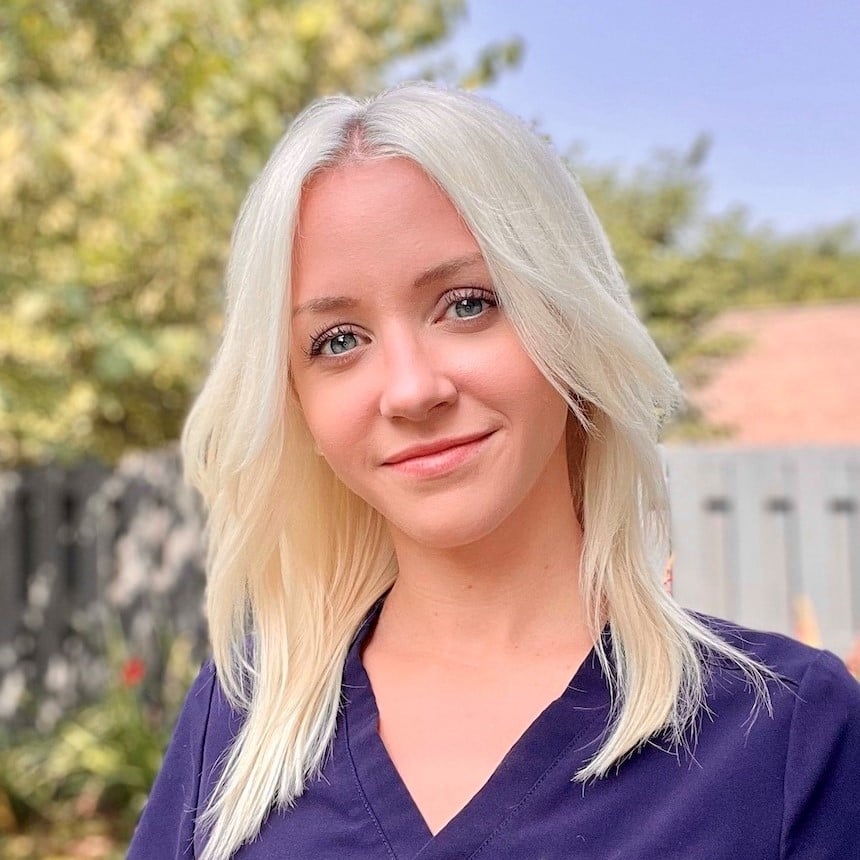 What Does a Blakemore Have to Do with LGI Bleed?
Learn This and More in the Latest EM Resident Magazine

March 1, 2022
Host
Ranjita Raghavan, MD
The Mount Sinai Hospital Emergency Medicine Residency, PGY-4
Guest
Jessica Adkins Murphy, MD
EMRA President, 2022-2023
EM Resident Editor-in-Chief, EMRA Board of Directors - 2021-2022
University of Kentucky Emergency Medicine Residency Program
EMRA*Cast is talking about a range of unusual cases and thought-provoking perspectives from the February-March edition of EM Resident magazine. Join host Ranjita Raghavan, MD, and editor-in-chief Jessica Adkins Murphy, MD, to find out how a Blakemore tube featured in an LGI bleed, whether atraumatic splenic rupture is easy to spot (spoiler alert: not always), and what medical students are advocating for this year.
---
On this Episode of EMRA*Cast, we are teaming up with EM Resident magazine Editor-in-Chief Jessica Adkins Murphy, MD, to highlight some of the articles in the newest edition of EM Resident. Articles we discuss today:
Balloon Tamponade to Stabilize Life-Threatening Rectal Bleeding by Stony Brook University Hospital EM residents and faculty Matthew Welles, MD; Robert Nocito, MD; Peter Viccellio, MD, FACEP; and Scott Weingart, MD, FACEP, FCCM

This is a case of a 58-year-old male, PMH metastatic colon cancer S/P subtotal colectomy with ileostomy, who presented to the ED with bright red rectal bleeding and bloody output from his ostomy and later developed arterial bleeding and hemorrhage from his rectum. His bleeding was temporized by using a Blakemore tube, intended for tamponading esophageal bleeds, in the rectum with good results, especially in a patient who was on hospice care and did not want invasive procedures. This is a great example of considering the patient's goals of care and meeting those needs innovatively.

SLOEs: Leaving Students Blind by EMRA Medical Student Council leaders Luke Wohlford

,

John Dickens

,

Kelsey Morgan

,

Matthew Carvey

,

Kevin Bennett

,

Tyler Rigdon

,

Grace Bunemann

,

Sahar Rammaha

,

David Wilson

The ask: Share with students at least the results of question one in the global evaluation section of SLOEs, along with the program-specific evaluation distribution.

The students wrote the letter in a point/counterpoint fashion to address potential concerns. Since the specialty is so young and open to change, we are continuously evaluating how we train young EM physicians, looking at methods with a thoughtful eye and reassessing as necessary. Is it time to reassess how we handle SLOEs?

A Case of Atraumatic Splenic Rupture by Daniel White, DO, PGY3, Wright State University

This is a case of a 52-year-old woman with history of a large pelvic mass currently being treated by a gynecologic oncologist, presenting with sudden-onset left-sided abdominal pain with diaphoresis, tachycardia, and hypotension found to have free fluid in the abdomen on point of care ultrasound. The patient had an atraumatic splenic rupture and pathology found no signs of metastasis causing the bleed. This was an interesting case of idiopathic splenic rupture and highlights the importance of using point of care ultrasound in our assessments of sick patients, even if they report no trauma, to help us hone in on potentially threatening diagnoses early.
Read the rest of the articles in the current edition of EM Resident! And considering submitting your own work: research, case reports, op-eds, interviews, and even personal stories for the Heart of EM series. Upload your completed work to emra.org/emresident/submit. If you are interested in offering an article idea but need some guidance, please reach out to Jessica at emresidenteditor@emra.org.