EM Advocacy Handbook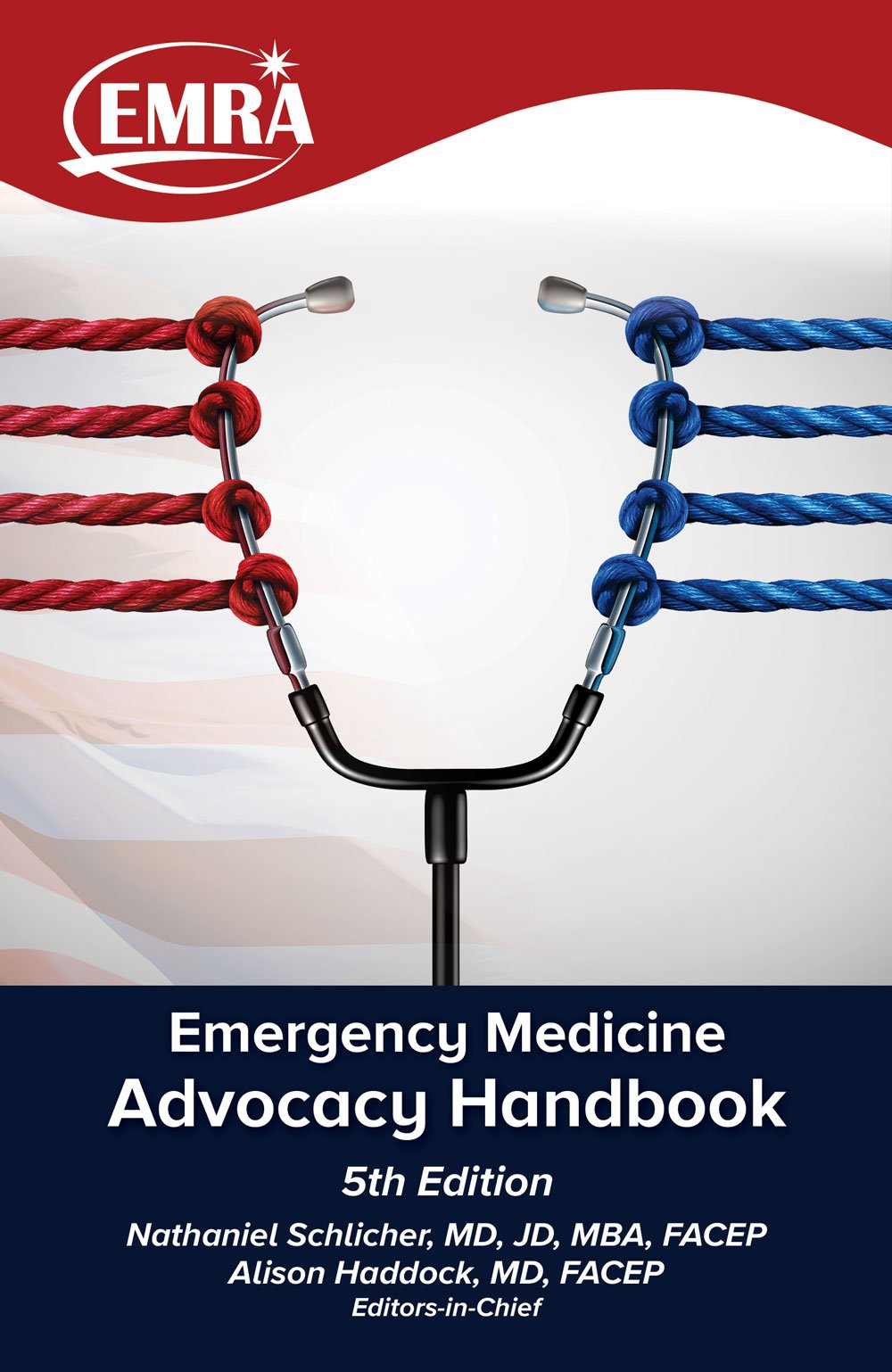 Editors-in-Chief
Hon. Nathaniel Schlicher, MD, JD, MBA, FACEP
EMRA Legislative Advisor, 2008–2010
Associate Director, TeamHealth Litigation Support Program
Regional Director of Quality Assurance, CHI Franciscan Health
Emergency Departments
Past President, Washington Chapter of ACEP
1st Vice President, Washington State Medical Association
Alison Haddock, MD, FACEP
EMRA Legislative Advisor, 2010–2012
Director of Health Policy: Advocacy
Assistant Professor, Baylor College of Medicine
Division of Emergency Medicine
ACEP Board of Directors
Associate Editor
Rachel Solnick, MD, MSc
EMRA Legislative Director, 2016–2018
Yale Emergency Medicine Residency
National Clinical Scholars Program Research Fellow
University of Michigan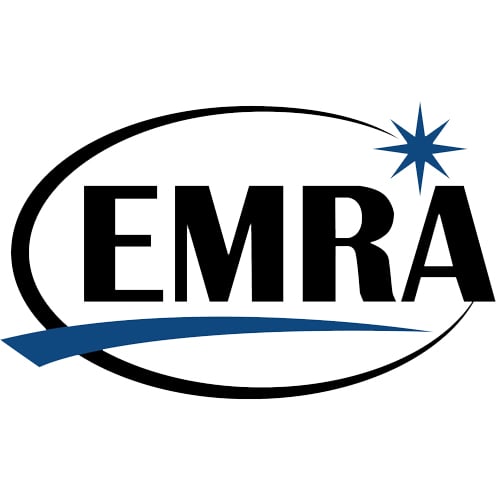 EMRA Board of Directors 2018-2019
Omar Maniya, MD, MBA | President
Hannah Hughes, MD, MBA | President-Elect
Zach Jarou, MD | Immediate Past President
Tommy Eales, DO | Secretary/Editor, EM Resident
Nathan Vafaie, MD, MBA | Speaker of the Council
Karina Sanchez, MD | Vice-Speaker of the Council
Erik Blutinger, MD, MSc | Resident Representative to ACEP
Sara Paradise, MD | Director of Education
Angela Cai, MD, MBA | Director of Health Policy
Greg Tanquary, DO, MBA | Director of Membership
Nick Salerno, MD | Director of Technology
Eric McDonald, MD | ACGME RC-EM Liaison
Scott Pasichow, MD, MPH | EMRA Representative to AMA
Corey McNeilly | Medical Student Council Chair
Support
Member copies are provided with the help of an educational grant from US Acute Care Solutions. EMRA gratefully acknowledges their support.
Disclaimer
The statements and opinions expressed in this book should not be construed as EMRA policy unless specifically referred to as such. EMRA and all sponsoring organizations disclaim any liability or responsibility for the consequences or any actions taken in reliance on those statements or opinions. The materials contained herein are not intended to establish policy or procedure.
Get Involved
If you'd like to become more involved in advocacy issues, please join the EMRA Health Policy Committee at www.emra.org/be-involved/committees/health-policy-committee.
Copyright © 2019. Emergency Medicine Residents' Association. All rights reserved.
ISBN 978-1-929854-53-0
4950 W. Royal Lane | Irving, TX 75063
972.550.0920
All rights reserved. This book is protected by copyright. No part of this book may be reproduced in any form or by any means without written permission from the copyright owner.
Additional copies of this publication are available at emra.org/guides.